The "Airbnb of Databases" ‌Expands‌ ‌Its‌ ‌Reach, Enters ‌the‌ ‌Polkadot‌ Ecosystem
Bluzelle is bringing Web 3.0-style distributed storage capabilities to projects built on Polkadot's Substrate framework.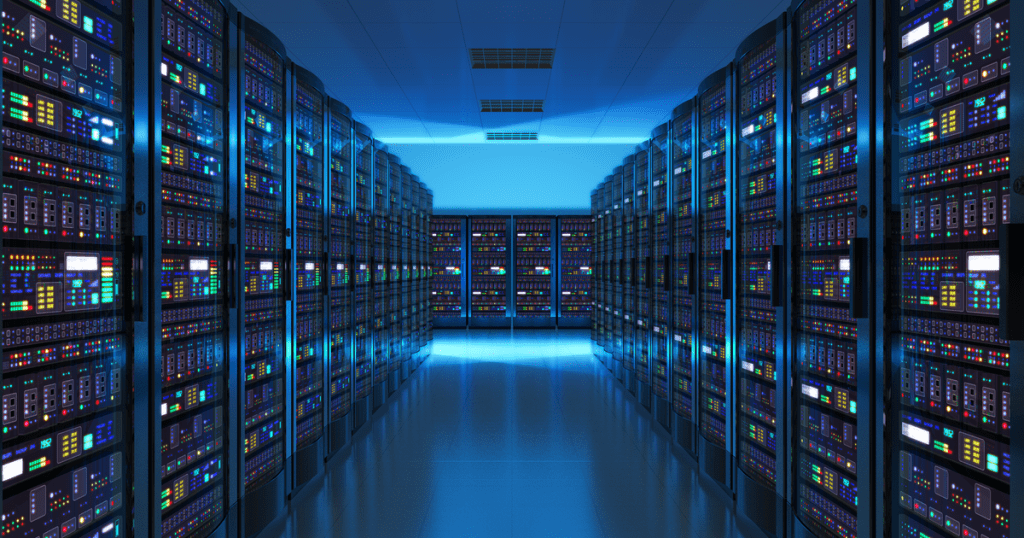 Key Takeaways
Bluzelle wants to become the de facto data layer for Web 3.0.
Projects built on Polkadot's Substrate framework will enjoy distributed storage capabilities.
The Web3 Foundation is led by Polkadot founder Gavin Wood.
‌Decentralized‌ ‌data‌ ‌network‌‌ ‌‌Bluzelle‌‌ ‌is‌ ‌working‌ ‌with‌ the‌ ‌Web3‌ ‌Foundation‌ ‌(W3F)‌ ‌to‌ ‌provide‌ ‌services‌ ‌to‌ ‌the‌ emerging ‌Polkadot‌ ‌ecosystem.‌ ‌
Bluzelle to Bring Web 3.0 Capabilities to Polkadot
The Web3‌ ‌Foundation,‌ ‌led‌ ‌by‌ ‌Polkadot‌ ‌founder‌ Gavin‌ ‌Wood,‌ ‌funds‌ ‌research‌ ‌and‌ development‌ ‌teams‌ ‌building‌‌technology‌ ‌for‌ ‌the‌ ‌decentralized‌ ‌web.‌ ‌These‌ ‌efforts‌ ‌are‌ ‌focused‌ ‌around‌ ‌Polkadot,‌ ‌whose‌ ‌cross-chain‌ ‌compatibility‌ ‌supports‌ ‌applications‌ ‌ranging‌ ‌from‌ ‌DeFi‌ ‌to‌ ‌gaming.‌ ‌
Bluzelle's‌ ‌data‌ ‌delivery‌ ‌network‌ ‌protects‌ ‌projects‌ ‌from‌ ‌data‌ ‌breaches,‌ ‌network‌ ‌failures‌, ‌and‌ ‌performance‌ ‌issues.‌ ‌
Polkadot's‌ ‌scalable‌ ‌sharded‌ ‌blockchain,‌ ‌designed‌ ‌to‌ ‌support‌ ‌cross-chain‌ ‌composability,‌ ‌is‌ ‌ideally‌ ‌suited‌ ‌to‌ ‌launching‌ ‌decentralized‌ ‌applications‌ (dApps).‌ ‌Bluzelle's‌ ‌data‌ ‌delivery‌ ‌network‌ ‌enables‌ ‌dApps‌ ‌to‌ ‌realize‌ ‌this‌ ‌potential‌ ‌by‌ ‌removing‌ ‌the‌ ‌need‌ ‌for‌ ‌reliance‌ ‌on‌ ‌centralized‌ ‌data centers.‌ ‌
As‌ ‌a‌ ‌blockchain-agnostic‌ ‌dApp‌ ‌storage‌ ‌solution,‌ ‌Bluzelle's‌ ‌architecture‌ ‌aligns‌ ‌with‌ ‌that‌ of‌ ‌Polkadot,‌ ‌freeing‌ ‌developers‌ ‌to‌ ‌launch‌ ‌new‌ ‌parachains‌ ‌while‌ ‌retaining‌ ‌access‌ ‌to‌ ‌a‌ ‌reliable‌ ‌data‌ ‌network.‌ ‌
Decentralized Storage a Key Tenet of Web 3.0
Dubbed the "Airbnb of databases," Bluzelle's decentralized database lets ‌developers‌ ‌pay‌ ‌for‌ ‌storage‌ ‌space‌ ‌and‌ ‌read/write‌ ‌to‌ ‌the‌ ‌decentralized‌ ‌database.‌ ‌
While‌ ‌data‌ ‌storage‌ ‌is‌ ‌the‌ ‌foundation,‌ ‌Bluzelle‌ ‌is‌ ‌in‌ ‌the‌ ‌process‌ ‌of‌ ‌developing‌ ‌data‌ ‌feeds‌ ‌and‌ ‌oracles‌ ‌for‌ ‌the‌ ‌next‌ ‌phase‌ ‌of‌ ‌its‌ ‌evolution‌ ‌to‌ ‌help‌ ‌bring‌ ‌about‌ ‌a‌ ‌faster‌ ‌and‌ ‌more‌ ‌secure‌ ‌internet.‌ ‌