Are Airdrops Compliant With U.S. Securities Laws?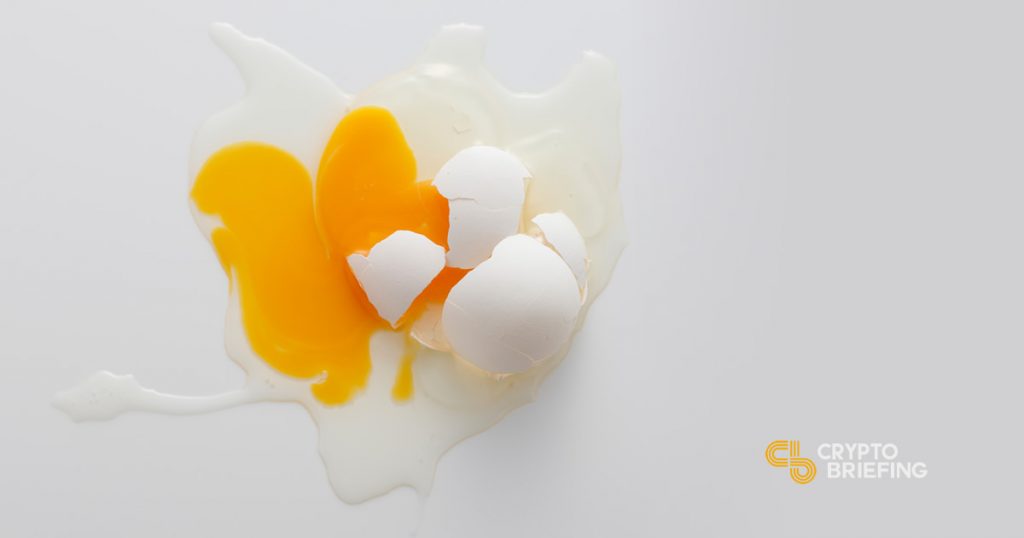 Airdrops have become the new and trendy way of crowdfunding in the crypto space. What started as a gimmick is now becoming the norm; blockchain startups appear to be considering them to be de rigeur. But what are token airdrops exactly, and what's the need for them?
It's a novel crowdfunding model where blockchain startups give away "free" tokens (instead of selling them) in an effort to avoid falling foul of SEC regulations.
The recipients of these "free" tokens are frequently required to join the project's Telegram group or to promote it on Twitter, Facebook or Reddit. It's a win-win for everybody; blockchain startups get "easy" funding, gain traction by "free" promotion and marketing, create a large network of people who own the token, and have the chance of getting listed on big crypto exchanges.
Recipients, on the other hand, get "free" money! Sounds awesome, right?
Well, as with everything in the crypto world, things are not as simple as they seem. Legally speaking, airdrops are not exactly "free money" and, in most cases, they do not appear to meet one of their key objectives: to avoid being classified as securities in order to bypass SEC regulations.
Let's examine this statement through the lens of the following three legal arguments:
At first glance, it seems that free offering of tokens (i.e an airdrop) does not constitute an offering of securities because recipients are not, technically speaking, investing money (first condition of the Howey test), or putting their money at risk and therefore claiming they had expectations of profits from their investment (second condition).
Even though this sounds sensible, it might not be the case. The concept of "money" has been more broadly defined since the Howey case, and it does not include just cash. All sorts of services and actions (e.g. joining a Telegram channel and marketing the blockchain project on social media) that offer something of value can be considered "money" and, chances are, the SEC will recognize this and look at airdrops in that manner.
In the SEC v. Harwyn Industries Corp. case, the SEC maintains that the lack of monetary consideration for "free" shares does not mean that there was not an offer for sale purposes, because the goal of the "gift" was to advance the donor's economic objectives rather than to make a gift out of charity.
On August 14, 2018, the SEC issued a press release stating it had obtained permanent officer-and-director and penny stock bars against a company founder who allegedly perpetrated a fraudulent ICO to fund oil explorations. Without getting into too much detail about the case, for the purposes of this article we'll focus on a small part of Section 2 of the summary:
"Tomahawk's issuance of tokens under the Bounty Program constituted an offer and sale of securities because the Company provided TOM to investors in exchange for services designed to advance Tomahawk's economic interests and foster a trading market for its securities."
The Bounty Program that the SEC is referring to in this quote is de facto an airdrop – which only reiterates the aforementioned point that the SEC may well consider the offering of "free" tokens in exchange for services (such as marketing in this case) as a securities offering.
While airdropping might seem like an entirely novel and unprecedented crowdfunding idea, it really isn't. People have tried "airdropping" stocks in 1999, and the SEC was not too fond of it.
In the four enforcement actions that were brought and settled by the SEC, four promoters and two internet companies were found guilty of issuing "free stocks" to recipients who were required to (a) sign up to the issuers' websites, (b) bring in additional investors, and (c) link their own websites to those of the issuer, thus increasing their website traffic and providing them with publicity.
Following the crackdown, the SEC Enforcement Director Richard H. Walker stated: "Free stock is really a misnomer in these cases. While cash did not change hands, the companies that issued the stock received valuable benefits."
Aidrops: A Legal Takeaway
It becomes clear that utilizing airdrop crowdfunding as means of maneuvering through the legal gray zone of securities regulations was not such a clever idea after all.
It is likely only a matter of time before the SEC steps in and carefully reviews this (oftentimes shady) practice in the crypto sphere — and when it does, some cryptocurrency projects may have some explaining to do.
The author is not currently invested in any digital currency.
This article is not legal advice. Seek the advice of a legal professional if you have specific questions about the subject of this article.