Overdue Altcoin Season: Are Institutions Finally Moving Into Other Coins?
Big buyers might be diversifying their exposure to the digital asset class.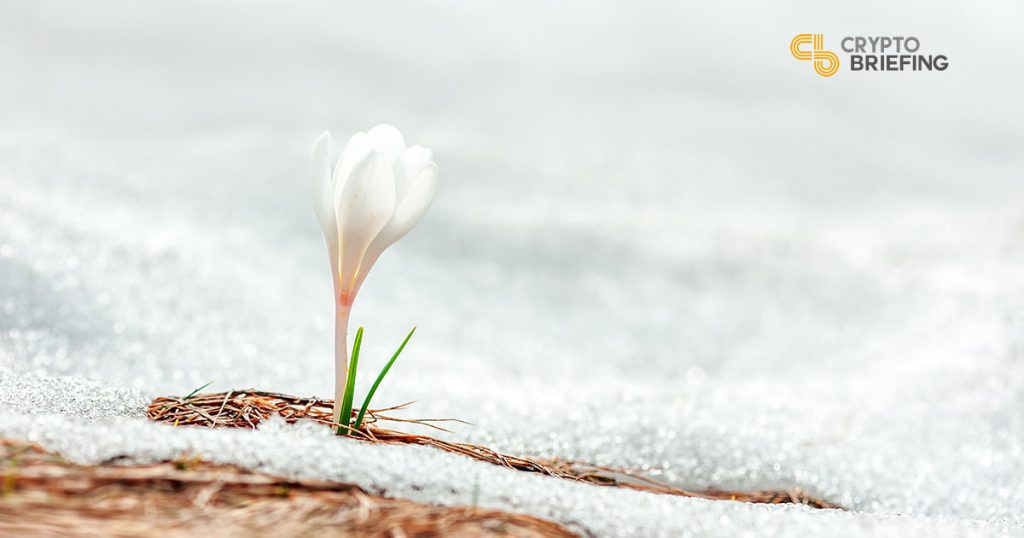 A mini-rally this weekend has raised questions on whether 2019 will solely be the year of Bitcoin (BTC). With altcoins finally in the green, investors may be trying to diversify their crypto holdings or lock-in gains from the increasing value of BTC over the past week.
Spot prices for multiple cryptocurrencies, excluding Bitcoin, have risen over the course of the weekend. Some of the prime movers include Ethereum (ETH), whose price gained 8% over the weekend to reach $180. Similarly EOS increased by over 15% from $3.20 to $3.70, and Cosmos (ATOM) is up by more than a fifth.
All the while Bitcoin's price has stagnated around the $10,400 mark. This follows a strong performance during the week when it increased by more than 12%, finishing above 10,000 and coming close to retesting the crucial $11,000 boundary.
Bitcoin dominance has also subsided, falling beneath 70%. Relative to BTC, the movements in crucial altcoins – which has taken the overall market cap up by $8bn this weekend – suggest that new value is moving into altcoins.
---
Who's been buying alts?
The movement in Bitcoin over the past five months has generally been attributed to large-scale buying from institutional investors. As Crypto Briefing previously highlighted, new developments in crypto derivatives – which directly appeal to institutional investors – acted as a bullish signal that drove the BTC price still higher this week.
One of the best metrics for determining whether a move is institutionally-led is the NVTweet ratio, developed by analytics site The TIE. It determines the disparity between an asset's price movement and its popularity on social media.
As the graph below highlights, the NVTweet ratio for ETH, ATOM and EOS all increased in line with spot prices. A higher NVTweet ratio points to more institutional involvement, while a lower ratio suggests a retail-driven market.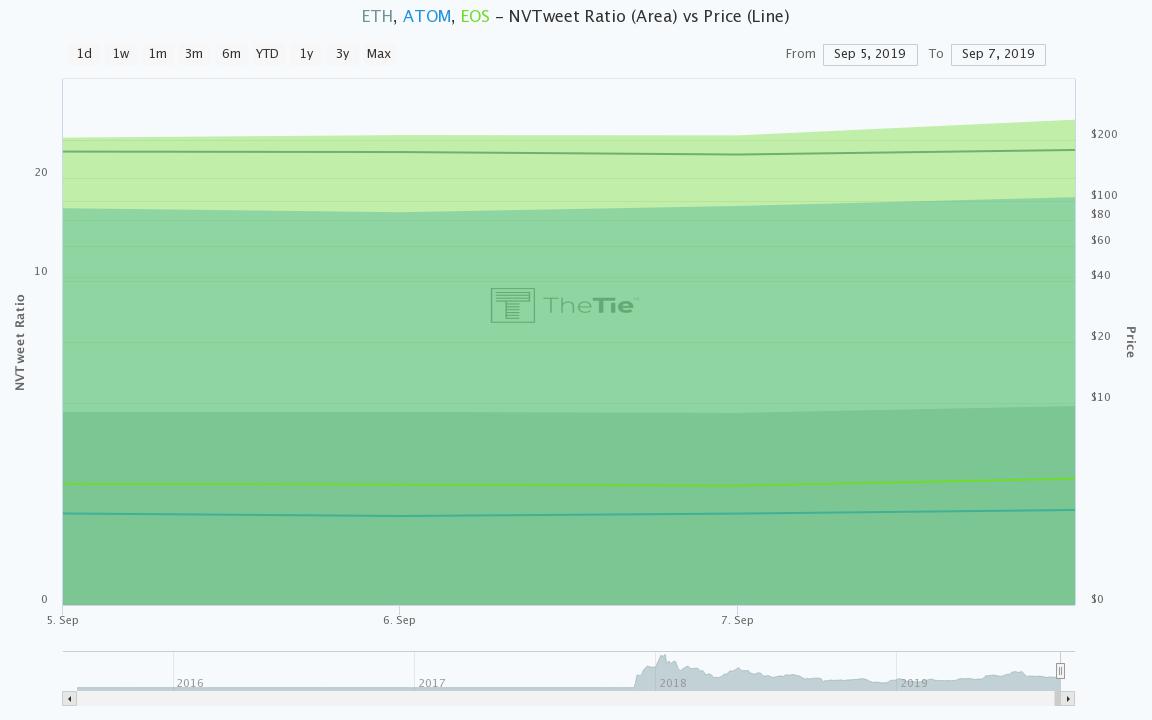 It's also possible that these moves are due to retail investors, who are buying altcoins without a corresponding increase in social media activity. However, the latest gains are consistent with patterns seen with Bitcoin since early April.
If that's the case, institutional investors might be beginning to dip their toes into other digital assets. That three platform tokens have benefited notably from the rise could be a sign that they are beginning to gain exposure to virtual assets with other functions, rather than a simple store of value.
The evidence is still thin, but it may hint at an altcoin season to come.