"An Absolutely Horrible Idea": Crypto Community Slams dYdX Webcam Checks
dYdX has received overwhelming pushback to a request for users to verify their identity with a webcam to benefit from a promotion.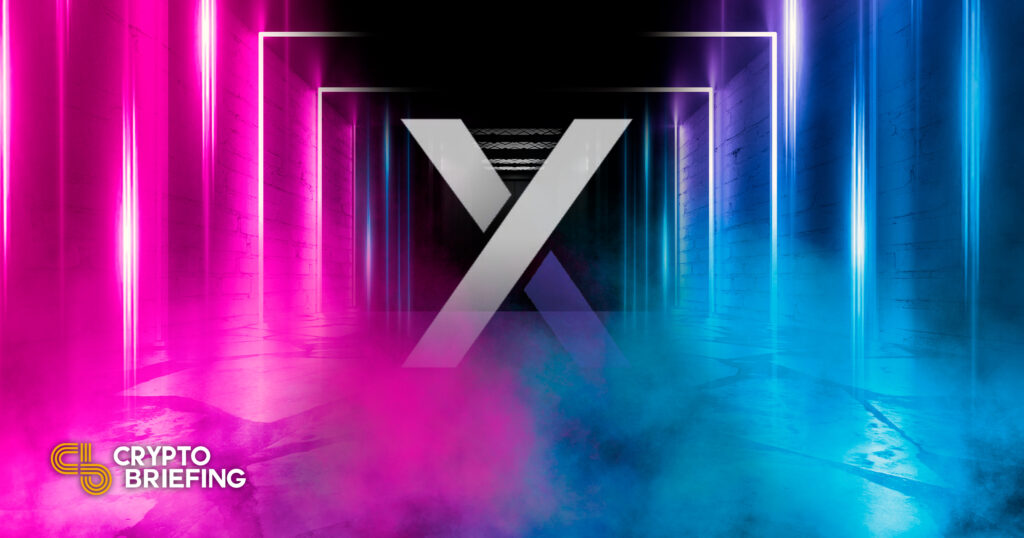 Key Takeaways
dYdX is running a $25 promotional offer for users who have deposited at least $500 to the exchange on their first transaction, but they must complete webcam checks to receive the bonus.
The crypto community has pushed back against the "liveness checks," but dYdX has defended its decision.
It's only the latest of several big blunders from the project.
The decentralized derivatives exchange recently came under fire for blocking some accounts linked to Tornado Cash following the Treasury Department's ban. It reneged on the blocks days later.
dYdX Scores Own Goal
dYdX has made yet another blunder—and it's facing the crypto community's wrath as a result.
The decentralized exchange advertised a new promotion this week, asking users to confirm their identity with a webcam to be eligible for a $25 promotional offer. Users who deposit at least $500 on their first transaction are eligible to receive a $25 bonus, but they must show their face with a webcam first.
Described as "liveness checks" on the dYdX blog, the team said it was conducting the checks to prevent people from taking advantage of the offer multiple times over. The post explained that as Ethereum addresses serve as accounts for DeFi apps like dYdX, "it is quite difficult for a dApp to offer promotions without being Sybil-attacked." It added that it had decided that webcam checks "offered the best UX for our users to indicate that they are, indeed, one person without revealing their full identity."
While dYdX noted that the checks are not mandatory for all of the exchange's users, the decision to run them as part of the promotion has received overwhelming pushback from the crypto community.
Twitter user LeftsideEmiri highlighted the update in a Wednesday tweet, asking "wtf is dydx smoking?" The post was widely shared, leading many to criticize the project. "No matter the cause, this is an absolutely horrible idea and you should walk this back immediately," wrote Cinneamhain Ventures partner Adam Cochran after dYdX responded to the post. "There is absolutely no acceptable reason to be collecting user biometrics. You'd be better dropping the incentive program entirely." dYdX team member Corey Miller responded to Cochran to defend the decision. "Honest question — what other ways are there to run sybil resistant campaigns in a web3 native way (that actually has good UX)?" he wrote. Another user going by R89 described the update as "batshit insane." The popular trader Clark added "DYDX just nuked itself. I would never use this platform."
Reputational Damage
The "liveness checks" update comes weeks after dYdX faced criticism over its response to the Treasury Department's Tornado Cash ban. Within days of the U.S. government sanctioning the mixing protocol, dYdX confirmed it had blocked accounts tied to wallets that had interacted with Tornado Cash. dYdX posted a blog update following the ban, confirming its compliance provider had flagged some accounts and that some had been unblocked.
dYdX also ran an airdrop last year, but the exchange's U.S. users found that they were excluded from receiving any tokens, which amounted to six figures for some of the protocol's more active users. It was widely speculated that dYdX excluded Americans over fears that the SEC would investigate the platform. Over the past year, SEC chair Gary Gensler has repeatedly warned that some crypto tokens could constitute unregistered securities.
dYdX was one of the most promising Layer 2 derivatives exchanges to launch on Ethereum, but it opted in June to deploy its own blockchain on Cosmos. Alongside the likes of Uniswap and Sushi, it was one of several decentralized exchanges that DeFi enthusiasts hoped would overtake or "flip" centralized exchanges like FTX and Binance in trading volume. But after a series of own goals that have ended up riling crypto's freedom-focused enthusiasts, dYdX seems set on destroying itself with misguided decisions that betray DeFi's core values. According to CoinGecko data, dYdX handled about $1 billion in daily trading volume over the past 24 hours, which is still only a fraction of what its centralized counterparts see every day.
Crypto Briefing reached out to dYdX for comment, but had not received a response at press time.
Disclosure: At the time of writing, the author of this piece owned DYDX, ETH, and several other cryptocurrencies.