dYdX Confirms It Complied With Treasury's Tornado Cash Ban
dYdX has confirmed that it blocked some accounts in line with the Treasury Department's sanctions against Tornado Cash. It's since unblocked some accounts.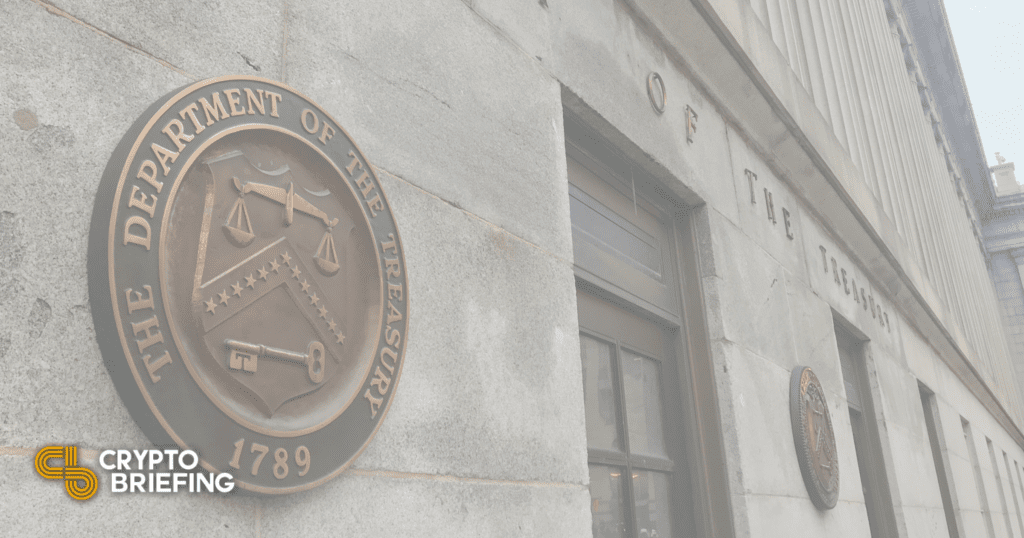 Key Takeaways
dYdX has blocked some accounts that had previously interacted with Tornado Cash to adhere to the Treasury Department's sanctions.
The decentralized exchange has since unblocked some accounts.
Several major crypto entities have complied with the Treasury's Tornado Cash ban.
Tornado Cash was added to the Office of Foreign Assets Control's sanctions list this week.
dYdX Caught Up in Tornado Cash Ban
The U.S. Treasury Department's decision to blacklist Tornado Cash is still wreaking havoc across the cryptocurrency ecosystem.
The decentralized derivatives exchange dYdX confirmed it had been affected by the ban late Wednesday after it became aware that some of its users had interacted with Tornado Cash. In response, the project opted to block some accounts.
A blog post said:
"Many accounts were blocked because a certain portion of the wallet's funds (in many cases, even immaterial amounts) were associated at some time with Tornado Cash, which was recently added to the sanctions list by the U.S. Treasury's OFAC."
The development follows the Treasury's Monday update confirming that the Office of Foreign Assets Control had sanctioned Tornado Cash and its associated smart contracts due to the role it had played in many crypto-based cybercrimes. The move restricts all U.S. residents from interacting with the protocol. The Treasury said that the Ethereum mixing protocol had failed to impose "effective controls" to prevent criminals from money laundering.
While the crypto community widely expressed outrage at the nature of the ban, arguing that blacklisting code constituted a breach of free speech, several crypto-based projects complied with the ban following the announcement. Circle froze 75,000 USDC deposited to the protocol, and GitHub, Infura, and Alchemy also blocked access to their users.
dYdX said in its blog post that it had "unbanned certain accounts," though it didn't confirm how many remain blocked.
The nature of the Treasury's ban means that many Ethereum users could find that they get cut off from key parts of the crypto ecosystem if they used Tornado Cash at any point in the past. U.S. based entities like dYdX and Circle are of particular note here as the ban applies across the country. Other projects with decentralized structures outside the U.S. are less likely to have to comply with the sanctions.
This is not the first time dYdX users have been impacted by U.S. regulations. Last summer, dYdX airdropped its DYDX token to early users, but those based in the U.S. were excluded. It was widely speculated that dYdX left U.S. residents out to avoid any accusations that it was offering unregistered securities from the SEC.
Disclosure: At the time of writing, the author of this piece owned DYDX, ETH, and several other cryptocurrencies.