Antoine Sorel Néron Is The Biggest Crypto Influencer You've Never Heard Of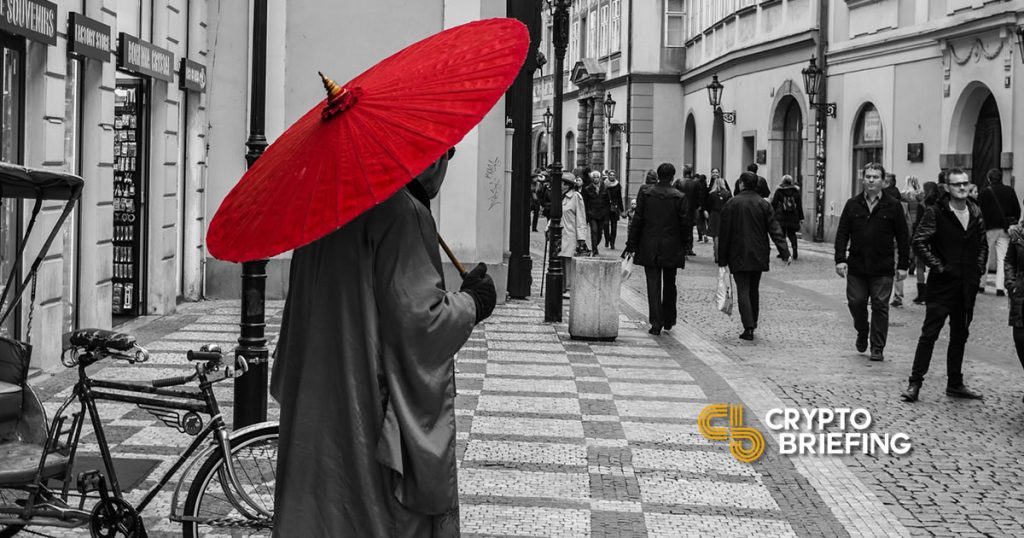 "After I launched the first ICO in 2014 there were a number of projects such as MaidSafe and Ethereum that added tremendous value to the cryptocurrency space. Today there are billions of dollars being thrown at cryptocurrencies that offer a little more than a whitepaper and a smile. Not all are like this, of course, but the ICO was never meant to act as a business model."
Those words are not Vitalik Buterin's, or Tim Draper's, or Jon Matonis'. They have all done very well from the ICO model, but they weren't the first to found a business on it.
Antoine Sorel Néron is not a big name in the cryptocurrency community. But back in 2014, he was the man behind Karmashares – the world's first ICO. And the ICO model is what brought millions into the world of blockchain and crypto. It's no exaggeration to say that the rise (and current slump) of the ICO model has been the single biggest driver of user and investor adoption over the last year.
Karmashares itself didn't get very far – it ran afoul of SEC regulations, in an eerie precursor to the market that ICO founders might enter today.
Back in those days (you know an industry is in its infancy when four years ago is 'those days') an ICO was known as an Initial Public Offering for Coins (IPOCO). And for Néron, Karmashares wasn't an attempt to create an entirely new method of funding – but simply to get his idea off the ground.
What Was Karmashares?
Karmashares' business plan included an ICO and the ability for sub-entities known as IPOCOs to operate on its platform. The ICO was billed as a straightforward token sale meant to crowdfund the development of the platform. Investors in the platform received a digital certificate representing the number of Karmashares purchased.
If things had worked out as planned, Karmashares could have been integrated into tipbots, fundraising efforts, content paywalls, and ecommerce sites. Goals included integration into Moolah and Digipay and the release of a video job interview website and video-based question and answer website. Karmashares could have been one of the first to release a debit card loaded with the user's wallet address.
However, when Karmashares was unraveled by the SEC, it became listed as "administratively dissolved" by the State of Wyoming in 2015. (Ironically, Wyoming is now probably the most friendly state in the USA for blockchain-related companies.)
Was Kamashares a good idea that was simply ahead of its time? Or was its failure a blessing in disguise in an environment where the technology needed more time to mature?
Goodomy as an Attempt to Counter the Usual ICO Model
Now Antoine Sorel Néron thinks he has a better approach that puts more of the benefits of ICOs back into the hands of investors, and he intends to be compliant with SEC regulations.
He has announced that his new project, Goodomy, and its associated OTOL platform will be launched on May 24. OTOL will make it possible for businesses to crowdsource complex tasks and increase their liquidity. Individuals can also use the associated Shopomy app to make purchases with the cryptocurrencies they earn, save money, and share their purchases with friends with the ability to quickly shoot and upload images and short videos.
"We wanted to make a system for anyone to use capitalism to make their life better," said Carolina Rueda, Goodomy's chief economist. "This is our 'good economy'. It could be using our OTOL platform to provide cryptocurrency incentives for someone to paint your house, or our Shopomy app to get 50% off your grocery bill."
If this sounds suspiciously like a utility token, you could be right – and many ICOs believe they have dodged the regulators by calling something a utility token that can be used to buy services, instead of a security token that represents shares in a company.
What makes Goodomy different is that token holders would not be theoretically be limited to redeeming their tokens for cloud storage or car rentals.
If anything, Goodomy could change the perception of a utility token that is primarily used for one common activity by creating an online shopping mall and "yard sale" where you can rent out the extra parking space in your driveway if you live close to a popular venue.
You could also make a side gig out of checking out OTOL and helping businesses with those tasks that they never have the time and in-house staff to do themselves (reminiscent of TaskRabbit). Then you can use the earnings to buy that bedroom set.
And makes Goodomy different from natural competitors such as OpenBazaar is that it has a native token. It's just that the native token doesn't have to fight for adoption by third party businesses in order to be usable.
A White Paper With A Conscience?
The unusual thing about Goodomy's white paper is that it seems to be more of a treatise on the power of decentralization, the importance of economic empowerment, and the potential of blockchain technology, than it is about technological innovation. There's a sense in this paper that Néron wants to take us back to the original point – back to a vision enshrined by Satoshi Nakamoto, with the benefit of a few years of hindsight.
For being the guy who basically invented ICOs, one might think that Antoine Sorel Néron would have come up with something more innovative.
But perhaps the clever twist here, is that Néron is rolling back the hype, rolling back the get-rich-quick mentality that has poisoned the ICO pool to the extent that the model itself is now under threat.
Perhaps, in fact, if there is anything revolutionary in his new Goodomy model, it's that it's not new at all. It's what the early entrepreneurs in the cryptocurrency space were trying to achieve, all along.
Adam Selene contributed to this article.