ApeCoin DAO Reportedly in Talks With Avalanche, Flow
After a troubled Ethereum NFT drop, the creative teams behind Bored Ape Yacht Club and ApeCoin may be exploring alternative blockchains.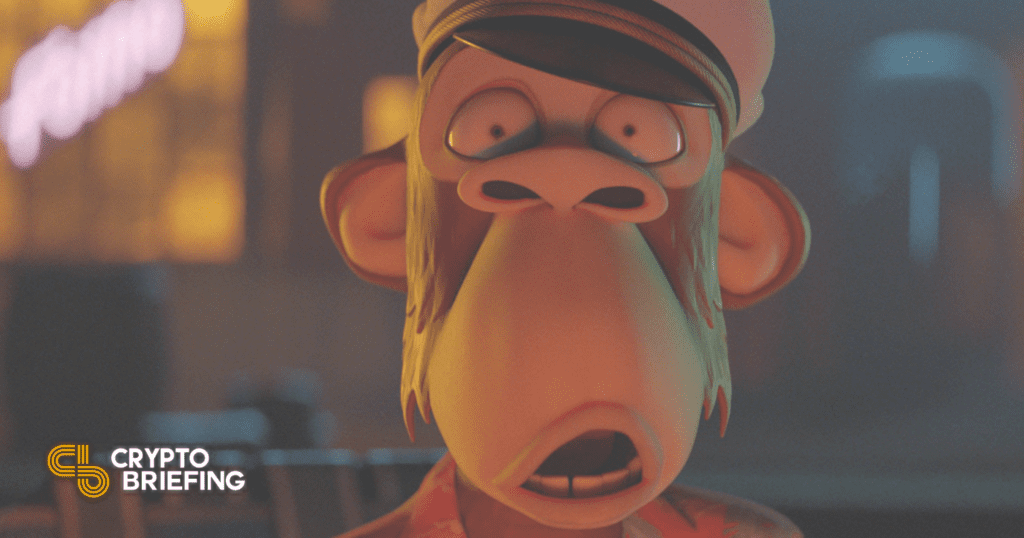 Key Takeaways
Per anonymous sources, ApeCoin DAO is said to be in talks with Ava Labs and Flow Foundation as it looks to expand beyond Ethereum.
Bored Ape Yacht Club's Greg Solano—also known as Garga.eth–has denied that Yuga Labs participated in the talks.
Yuga Labs' Otherside virtual land sale went live on Ethereum last month, causing huge network clogs due to high demand.
ApeCoin DAO and Yuga Labs are reportedly in talks with both Ava Labs and Flow Foundation as they explore a possible move away from Ethereum.
ApeCoin Weighs Scaling Options
In the wake of Yuga Labs' problematic Otherside mint on Ethereum, the Bored Ape Yacht Club creator and ApeCoin DAO seem to be getting serious about exploring alternative blockchain options.
According to a Tuesday CoinDesk report, ApeCoin DAO is in talks with Avalanche's Ava Labs and Flow's Flow Foundation to discuss scaling solutions.
Per an anonymous source familiar with the matter, the ApeCoin Foundation's board—which includes Animoca Brands chairman Yat Siu, FTX head of gaming Amy Wu, and Reddit co-founder Alex Ohanian—had not actively considered exploring other blockchains beyond Ethereum until after its Otherside virtual land sale. The in-demand drop caused a major network clog as users rushed to mint Otherdeeds NFTs, highlighting Ethereum's long-discussed scaling woes. Some users spent more than $7,000 on transaction fees alone, bringing the total spent on fees to over $100 million. Many transactions failed, though Yuga Labs has since reimbursed those affected.
Yuga Labs acknowledged the issues in a May 1 tweet immediately after the mint sold out, saying it was "abundantly clear that ApeCoin will need to migrate to its own chain in order to properly scale." It also added that it would "encourage the DAO to start thinking in this direction."
The unnamed source said that Ava Labs and the Flow Foundation were in direct discussion with Yuga Labs, but one of its co-founders, Greg Solano—more famously known as Garga.eth—has since denied this claim.
Avalanche is a Proof-of-Stake blockchain that boasts high transaction throughput and compatibility with the Ethereum Virtual Machine. These properties made it a fertile ground for DeFi to flourish in late 2021 and sent its token, AVAX, soaring above $134 as the market peaked in November. However, AVAX is now trading for $33 amid rocky market conditions.
While Avalanche has established itself as a contender in the DeFi realm, Flow is more widely known for its role in the NFT space, powering the hugely-popular NBA Top Shot collection and operating as one of Rarible's primary blockchains. Its token, however, has been more or less on the decline since April 2021, trending down from an all-time high of $39. One FLOW trades for just under $3 today.
ApeCoin, too, has plunged in value since the Otherside launch, which required ApeCoin to make the purchase. It peaked at around $26 in the lead-up to the mint and now trades closer to $9.
Neither Avalanche nor Flow had responded to Crypto Briefing's request for comment at press time.
Disclosure: At the time of writing, the author of this piece owned ETH, FLOW, and several other cryptocurrencies.