What Is Avalanche? The Layer 1 Blockchain's Ecosystem Unpacked
Avalanche has quickly risen to become a top contender among various Layer 1 crypto networks.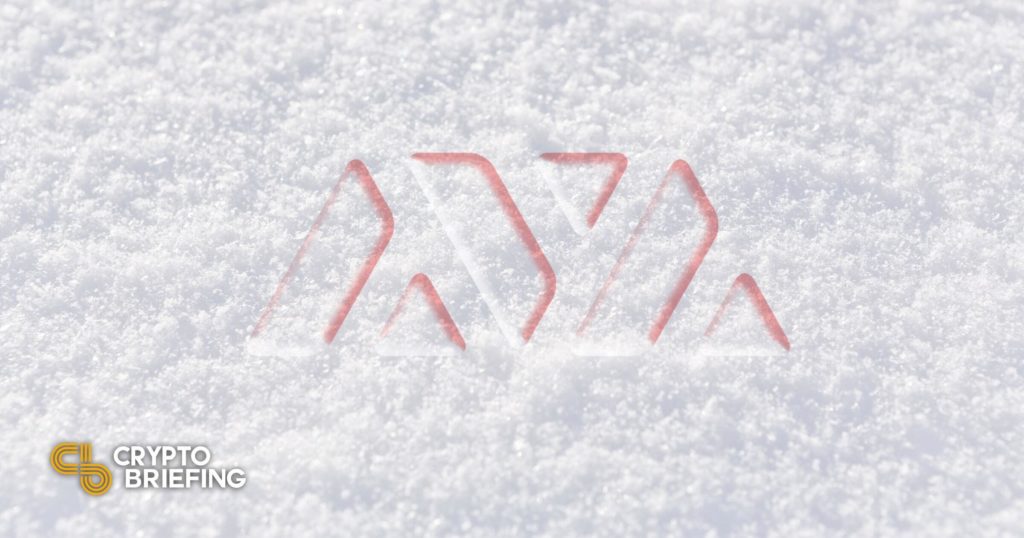 Key Takeaways
Avalanche is a Layer 1 blockchain that achieves high throughput and offers compatibility with the Ethereum Virtual Machine.
Network activity has soared in recent months, particularly in the DeFi space.
Avalanche's EVM compatibility lets developers seamlessly port decentralized applications over from Ethereum. 
As crypto heads towards a multi-chain future, Avalanche is gaining a significant amount of traction among all Layer 1 chains.
Avalanche Layer 1 Explained
Avalanche is a fast-growing Layer 1 Proof-of-Stake blockchain and smart contracts platform.
One of its most promising value propositions is offering low-latency block times of about one second. With high performance and full compatibility with the Ethereum Virtual Machine (EVM), Avalanche provides one of the best user experiences of any Layer 1 blockchains.
As a scalable blockchain, Avalanche can achieve high throughput of 4,500 transactions per second while preserving adequate decentralization. Today, the network has the highest number of validators securing the network of any Proof-of-Stake protocol.
The Avalanche network is based on the Byzantine fault tolerance protocol first proposed in a 2018 research paper released by a pseudonymous group called Team Rocket. Later, Cornell University professor Emin Gün Sirer and other researchers improved and formalized the protocol. Soon after, Sirer began working on a smart contracts platform based on the consensus protocol. It was called Avalanche. After two years of technical development, Avalanche launched on mainnet in September 2020.
Many of today's decentralized networks are built on old consensus protocols that may face scaling issues. In many blockchain networks, block consensus is achieved with voting from nodes, but such consensus systems may struggle with scaling as the number of nodes increases.
In comparison, Avalanche establishes consensus with random node sampling. The unique consensus system, coupled with a variety of cryptographic techniques, ensures that all of the actors in the network are on the same page.
Technical Architecture
Avalanche is currently the only blockchain that accommodates more than a single blockchain with its own consensus. This design differs from other networks that use a virtual machine and a blockchain.
In its current form, the Avalanche network consists of three integrated blockchains validated by a common set of validators: the Exchange Chain (X-Chain) for creating and exchanging assets, the Platform Chain (P-Chain) for creating subnets, and the Contract Chain (C-Chain) for EVM contract execution.
The bulk of the activity happens in the EVM-compatible C-Chain. It enjoys finality of one to two seconds, which has helped it achieve rapid growth in the DeFi space.
Centered on scalability and ease of use, Avalanche provides the tools needed to create customized blockchains called subnets or subnetworks. A subnet is an independent blockchain on the Avalanche network run by its own set of validators.
As it is fully compatible with Ethereum assets and tools, Avalanche can cater to diverse needs from the existing crypto developer ecosystem. Avalanche's compatibility with the EVM lets developers seamlessly port their decentralized applications over from Ethereum.
The network is compatible with MetaMask, the preferred Web3 wallet for Ethereum users. This means that DeFi users interacting with Avalanche have a similar experience to using Ethereum. Through the Avalanche Bridge, users can easily port their assets to Avalanche and enjoy the network's cheap fees.
The Launch of Avalanche Rush
In recent weeks, Avalanche has gained momentum in the DeFi space, like Solana and Polygon did before it through the first half of the year. According to data from DeFi Llama, the blockchain currently contains $2.91 billion in total value locked.
Although Avalanche has been live on mainnet for only a year, it already hosts an ecosystem of automated market makers (AMMs) and borrowing and lending protocols. It also supports various infrastructure projects consisting of wallets, oracles, storage and computing, and data analytics tools.
Like many of its Layer 1 competitors, Avalanche Foundation has leveraged the AVAX token to incentivize the onboarding of new users onto the network. On Aug. 18, Avalanche launched a $180 million liquidity mining program called Avalanche Rush. Since the announcement, over $1.5 billion has been bridged from Ethereum, the network's total value rocket has surged, and AVAX has jumped by over 200% in price.
The program announced integrations of Aave and Curve, two of the most widely used Ethereum-native DeFi applications. To incentivize usage, rewards are distributed in the native AVAX token. The program motivated thousands of crypto users to move their assets onto Avalanche via the network's bridge.
The DeFi Ecosystem
Since Avalanche Rush launched, the Ethereum blue chips Aave, Curve, and SushiSwap have grown their presence on the network. However, it's the Avalanche-native projects such as BENQI, Pangolin, and Trader Joe that have led the ecosystem's growth. The vast array of DeFi protocols has presented many yield farming and arbitrage opportunities with high capital efficiency.
Pangolin, a Uniswap clone, is the top decentralized exchange with the deepest liquidity on Avalanche. Similar to Uniswap, the platform allows users to swap between tokens. It contains $376.8 million in total value locked, while its weekly trading volume averages almost $1 billion.
Trader Joe is another automated market maker for swapping tokens that has emerged in the last few months. Trader Joe already contains $729.6 million in total value locked, which is more than that of Pangolin. The platform lets liquidity providers earn governance tokens called JOE, and token holders can also earn protocol fees by staking JOE.
The dominant project in the Avalanche ecosystem today is BENQI, a decentralized lending market that's attracted $1.3 billion in total value locked since launching in August. The Avalanche Foundation launched a $3 million liquidity mining initiative with BENQI, with the project's QI tokens and AVAX distributed to liquidity miners.
The network also hosts several yield aggregators similar to the likes of Yearn.Finance. The most popular aggregators are Yield Yak and SnowBall, which help liquidity providers automatically deploy their capital to optimiza the yield they earn on their holdings.
Furthermore, many NFT projects and marketplaces are expected to launch on the network as the space experiences rapid growth. One of the most popular Avalanche-based NFT projects today is Avax Apes, a collection of 10,000 randomly generated Apes living on the blockchain.
The Future for Avalanche
In 2021, Ethereum's widely-documented scalability issues have driven many DeFi users to explore new blockchain ecosystems. Avalanche has benefited from a growing community of users and has spawned a promising DeFi ecosystem.
To boost liquidity in the network's developing DeFi ecosystem, the Avalanche Foundation announced a $230 million fundraise co-led by Three Arrows Capital and Polychain Capital this week. AVAX rallied to a new all-time high following the announcement.
As crypto, DeFi, and NFTs continue to attract more users, Avalanche is well-positioned to flourish. By offering compatibility with Ethereum, high-speed transactions, and a variety of popular DeFi applications, Avalanche is on the path to becoming one of the space's top Layer 1 networks.