Aptos Airdrops Tokens to Thousands in Trading Launch 
Users who completed an application for an Aptos Incentivized Testnet or who minted an APTOS:ZERO testnet NFT are eligible for the airdrop.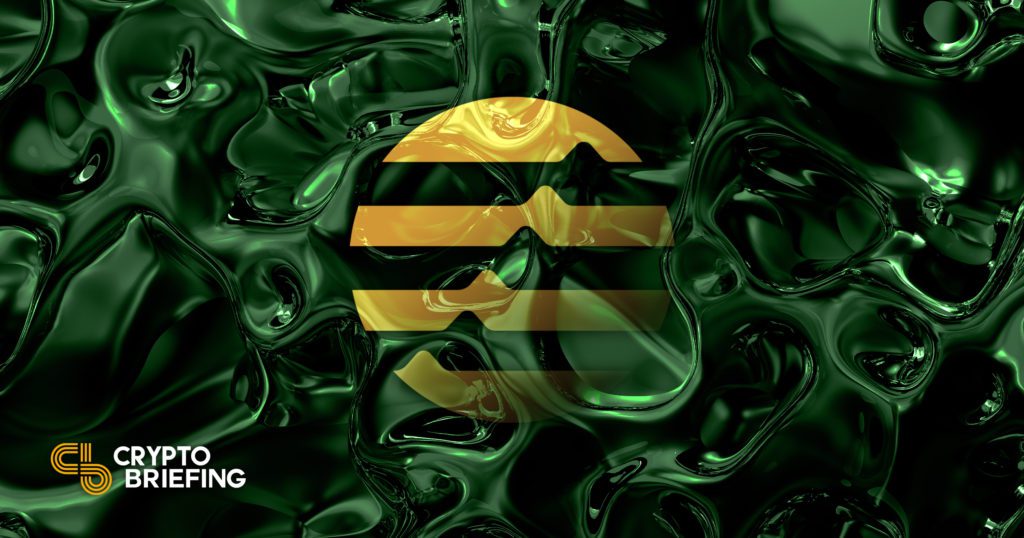 Key Takeaways
Aptos has announced a token airdrop.
Users who participated in the Aptos Incentivized Testnet or minted the APTOS:ZERO testnet NFT are eligible to receive 150 APT tokens.
The Move-based blockchain launched its mainnet Tuesday.
Over 20 million APT tokens are ready to be claimed by 110,235 participants.
Aptos Launches Token
Aptos has launched its token—and early users are getting an airdrop.
The Move-based Layer 1 blockchain announced late Tuesday night that it would provide early network participants with an allocation of APT tokens. A post on the official Aptos Twitter account explained that users who completed an application for an Aptos Incentivized Testnet or who minted an APTOS:ZERO NFT on the blockchain's testnet would be eligible for the airdrop. "If you are eligible to claim, you will receive an email from [email protected] in the next few hours," the post read.
The 110,235 eligible addresses are each entitled to receive 150 APT. Several centralized exchanges, including FTX and Binance, have already opened spot trading markets and perpetual futures for the token. Since trading began at around 2:00 UTC, APT has fallen from $13.73 to $8.25, representing a 39.9% decline per CoinGecko data. At the current APT price, the airdrop is worth approximately $1,237 per address.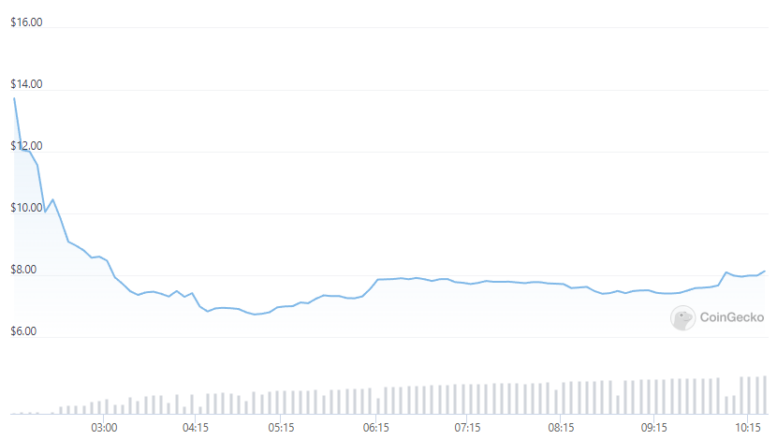 Yesterday, Aptos launched its mainnet to much excitement in the crypto community. The blockchain has been heralded as a "Solana killer" due to its stated 100,000 transactions per second throughput (Solana can only handle around 60,000). Additionally, Aptos' development team features several former Meta employees who worked on the company's Diem stablecoin before the project was sold to Silvergate bank in early 2022.
However, while the Aptos mainnet launch was successful, Aptos Labs, the company behind the blockchain, received some harsh criticism regarding its execution. Many onlookers blasted the firm for not detailing Aptos' tokenomics before greenlighting exchanges to launch trading. "It's not great that FTX/Binance etc are all listing Aptos without any tokenomics transparency at all. Surely it should be a prerequisite to listing something that users can have the basic information on what they're buying lol," said UpOnly co-host Cobie in a Tuesday Twitter post.
Since then, Aptos has put out a blog post explaining how the APT token has been distributed. It revealed that almost 50% of tokens had been reserved for insiders, including venture capital investors, core team members, and the Aptos foundation. Today's 20 million APT token airdrop represents 2% of the total supply.
Despite the criticism, enthusiasm for Aptos remains strong. Even considering the current "crypto winter," the project has had no problem raising funds at an outsized valuation. In July, the firm secured $150 million from venture capital heavyweights such as Andreessen Horowitz, FTX Ventures, and Jump Crypto. The latest funding round values Aptos Labs at $2 billion.
Disclosure: At the time of writing this piece, the author owned ETH, SOL, APT, and several other cryptocurrencies.