Argentina Restricts Foreign Currency As Investors Race For The Exits
Will Argentina's new capital controls excite bitcoin demand?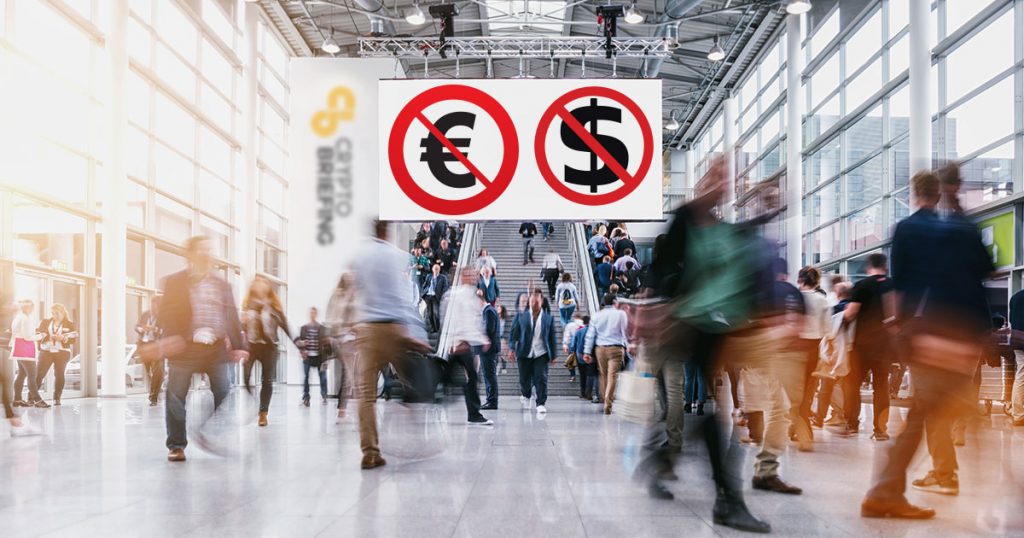 Argentina's besieged Macri government has imposed new restrictions on foreign currency in a bid to shore up the Peso and stabilize the economy.
The maneuver will do little to douse concerns of legacy government and institutional capacity to ably manage economies. At the same time, distrust in government, central banks, and the fractional reserve system continues to spread from basketcase economies like Zimbabwe, Venezuela, and Argentina.
Meanwhile, concerns over the pound are affecting the U.K. as it approaches a possible no-deal Bexit, and China is actively allowing the yuan to depreciate in the face of trade tensions with the U.S.
The United States endured a decade of nominally low positive but inflation-adjusted real negative interest rates, and looks to be headed back that way. Much of Europe is in the grip of negative interest rates.
In South America's former powerhouse, Marina Dal Poggetto of consultancy EcoGo argues, "Capital controls are not ideal, but they are necessary if you want to put the brakes on the foreign exchange rate."
With Argentines restricted in their ability to trade in their Pesos for dollars, could crypto trading see an uptick?
---
Macroeconomics, Microeconomics, and Macrieconomics… Shall We Cry For Argentina?
Argentina has swung between left-wing parties racking up debts for welfare programs, causing investor flight and currency devaluation, and right-wing parties that slash spending, drive people into poverty, and fail to generate growth. The ineptitude on both sides of the aisle is difficult to fathom.
With recent primaries suggesting a possible return to a left-leaning government by year's end, the economy has drifted into panic. Macri was forced to respond with measures he had promised to avoid: strict controls of capital flow to help contain the situation. Martín Kalos, chief economist of Elypsis, a consultancy, said:
Of course, a worsening situation could see the Macri government ousted in favor of the populist Alberto Fernández, running with former president Cristina Fernández de Kirchner as his vice president. The Kirchner presidency was disastrous, but voters' memories have proven to be short.
---
Foreign Currency Restrictions And Their Impact on Bitcoin
The new restrictions mean that locals can purchase no more than $10,000 each month in foreign currency. Corporations require approval to make foreign currency purchases. All this is in the hope of propping up the Peso, which has plunged 25 percent since the primaries. That fall has been softened by central bank intervention.
In Peso terms, activity on Localbitcoins in Argentina is up 17 percent since last week, from around 9.3 to 11.2 million pesos, returning to levels seen shortly after the results of the primaries.

Dash (DASH) claims to be a favorite go-to crypto in countries suffering from hyperinflation. Its tie-up with Cryptobuyer has seen the 17th ranked currency by market cap enjoy strong popularity as it expands to Argentina, Mexico, and Panama. Hyperinflation-prone states are crypto's low-hanging fruit.
With the doors now closing on capital movements in Argentina, Dash and bitcoin could stand to benefit.