Armor Finance Denies User $1.6 Million Insurance Claim
A disgrunted DeFi user says Armor Finance didn't protect his investment.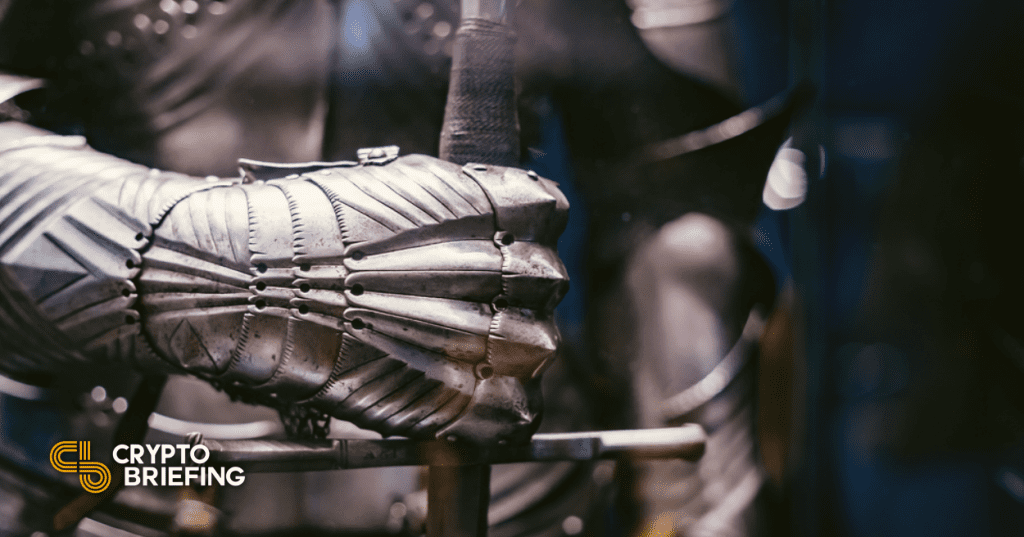 Key Takeaways
DeFi user Kferretcrypto has accused Armor Finance of denying a $1.6 million insurance claim.
The CEO of Armor Finance allegedly made false promises to the user in a private conversation.
Armor Finance says the claim is still active.
DeFi insurance service Armor Finance has been accused of backing out of a $1.6 million insurance claim, according to one of its pseudonymous clients.
User Claims He Was Defrauded
Kferretcrypto, who says he was defrauded, attempted to settle an insurance claim concerning a Nexus Mutual investment. The user claims that his purchase, which he originally made for 13 ETH, is "now likely worth a 1000 ETH payout" ($1.6 million) due to a Yearn Finance hack that affected prices.
However, Kferretcrypto does not have direct access to the investment, as he turned it into an arNFT and staked it with Armor Finance to obtain insurance on his purchase.
Kferretcrypto has requested that Armor release his funds, claiming that he should be "free to withdraw and claim the cover as promised." He also offered $125,000 to help reimburse Armor's losses.
He claims that Armor initiated the withdrawal but eventually "backtracked" to keep the investment amount for themselves.
Armor Replies to Kferretcrypto
So far, Armor Finance has denied Kferretcrypto's insurance claim. It says that during the relevant hack, "there was only 1 eligible arNFT that was submitted worth 1000 ETH."

Armor's decision-makers maintain that since none of its users incurred a loss in the hack, the claim amount belongs to its treasury. The team will add the 1000 ETH reward to its treasury reserve and acquire lost NXM due to the claim to preserve their stake. The Armor Treasury Reserve will also cover all or part for the 400 ETH claim pending Nexus Mutual's approval.
Armor Finance has also introduced a new reinsurance scheme providing "coverage for coverage providers" for greater protection. However, according to Armor Finance, the claims are "owned by and owed to Armor," giving it ultimate control over such matters.
Reportedly, the user was offered another $500,000 settlement on their Discord channel, but even those talks failed. That said, Armor Finance has also indicated that Kferretcrypto's insurance claim is still active. It also says that conversations between Kferretcrypto and Armor CEO Azeem Ahmed were informal. As such, its stance on the matter might change in the future.
This is not the first controversy related to Anchor Finance. Previously, Ahmed was involved in the early sell-off of SAFE liquidity token, which caused Nexus Mutual to run out of DeFi coverage.
Disclosure: The author held Bitcoin at the time of publication.