Cosmos Is Among "Most Successful Investments" For VC Fund
Staking adds another revenue stream for VC fund.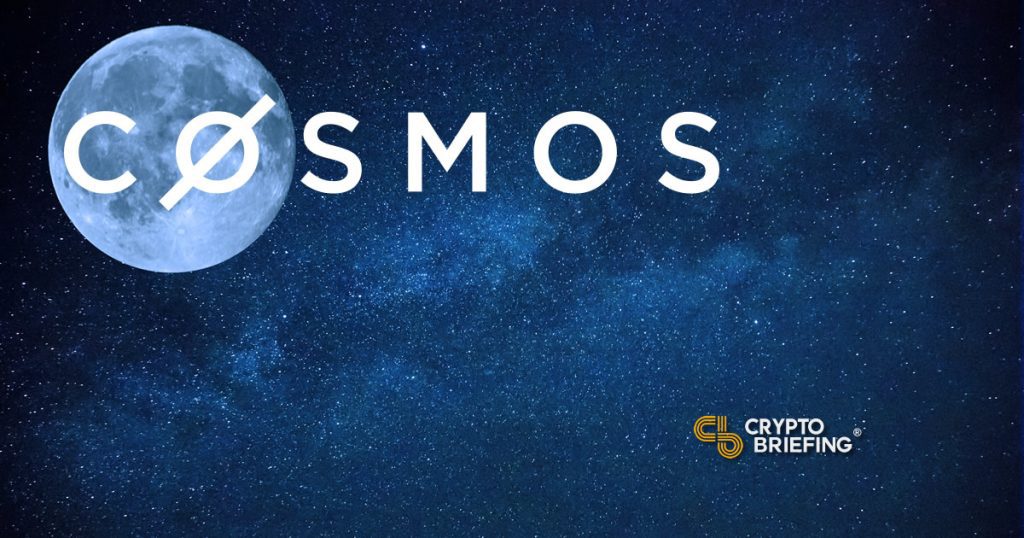 The crypto world might be maturing, but that doesn't mean the wild gains are over. A cryptocurrency investment firm has realized fifty-fold returns from the Cosmos (ATOM) blockchain – one of their most successful investments to date.
London-based KR1 has sold just over 70,000 ATOM tokens for an average price of $5.14, raising more than $360,605 in total. Considering the initial investment was around $7,000, that means KR1 saw a cool gain of 5,150%.
Cosmos is an intermediary layer that allows information and transactions to move across otherwise independent blockchains. Tendermint, the company responsible for Cosmos' development, described it as the "internet of blockchains" at its mainnet launch, and our Chief Code Reviewer, Andre Cronje described the project as 'fantastic'.
ATOM tokens are used to validate the network. Holders stake their tokens with block-producing delegates, in exchange for a share of the block rewards. KR1 began staking tokens when they were released on May 1st and has generated more than $122,000 from staking yields.
ATOM tokens have experienced a significant increase in price, as has much of the crypto market. They traded at approximately $4.20 at the release date, but prices have since risen well above the $6 mark. ATOMs traded at $6.20 at the time of writing, a 50% increase in just over four weeks.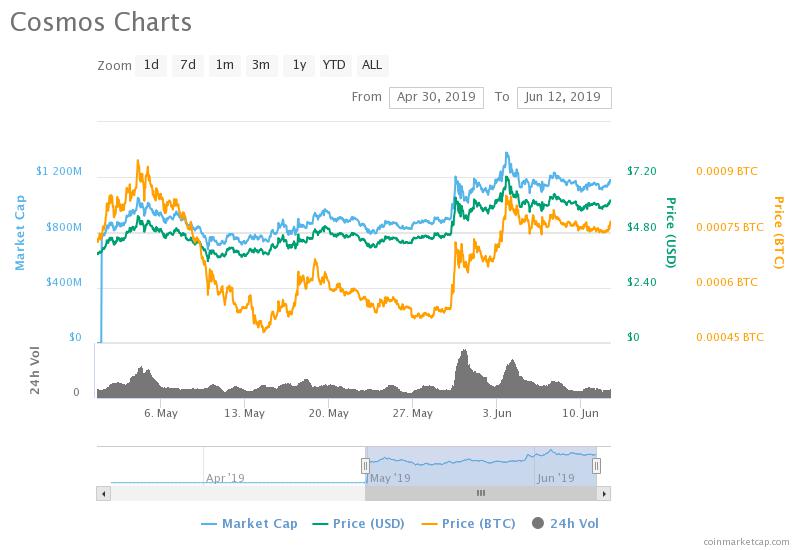 Founded in 2016, KR1 has invested in more than 35 different blockchain projects, including the likes of OmiseGO (OMG), Golem (GNT) and Elastos (ELA), all at seed-level.
KR1 shares are publicly traded, in much the same way as Berkshire Hathaway's. Through shareholder dividends, retail investors can realize returns that are normally limited to high net-worth and institutional players.
Speaking to Crypto Briefing, CEO George McDonaugh described the "very successful" ATOM investment as an important experiment in how companies, like KR1, can create additional revenue streams.
"It comes down to how you manage your asset," McDonaugh said. "[W]e decided on this occasion, rather than sell it immediately, to keep enough back in order to enjoy the staking rewards."
KR1 remains "one of the few publicly listed companies in the world that is invested in staking tokens," said McDonaugh. The company will continue to retain the majority of its ATOM staking position.
While McDonaugh is bullish on the possibilities of token staking, he says that the industry would benefit from longer lock-up periods. When tokens are released weeks after the public sales, he says, speculators can sell them straightaway and cause significant price disruption for investors committed to the project.
ATOM tokens were unlocked more than two years after the ICO. So far, staking activities are proving a worthwhile revenue stream for companies like KR1.