What Is OmiseGO? Introduction to OMG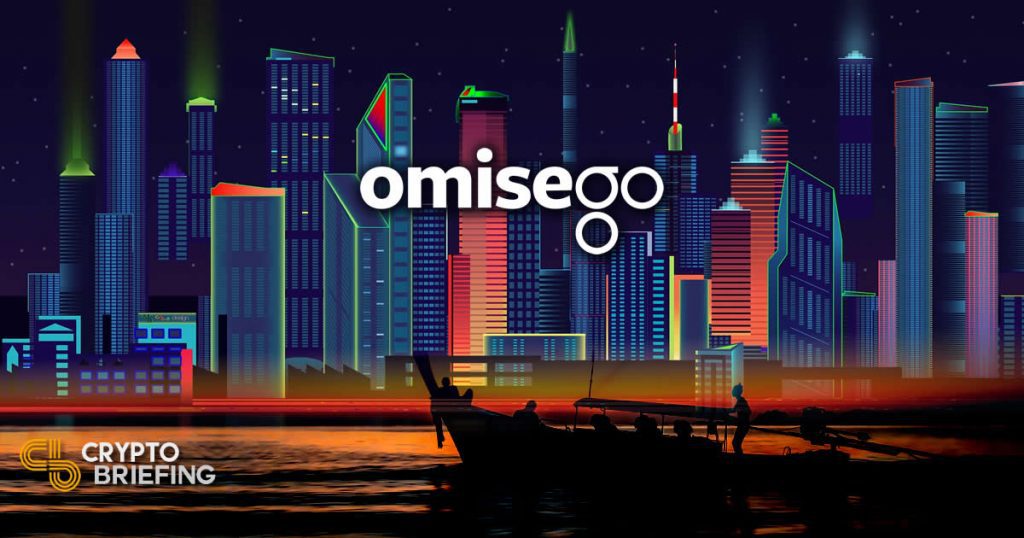 What is OmiseGo?
OmiseGo is a blockchain platform that aims to transform the way payments are made and accepted. Headed by parent company Omise, the OMG token is designed to make it simple to pay for your fast food burger, or your online shopping, with the OmiseGo financial platform. The Thai payment system wants to turn Ethereum-based blockchain code into a bank account on your smartphone.
---
Introduction to OmiseGo
Omise is a Thailand-based company that's essentially the Stripe of Southeast Asia. Founded in Bangkok in 2013, the company developed and maintains an online payment gateway that enables payment processing and bill pay. In 2017, Omise founders Jun Hasegawa and Donnie Harinsut created OmiseGO and held an ICO that raised over $25 million for the OmiseGo cryptocurrency token on the Ethereum blockchain.
Because of the existing online payment product, OmiseGO has a lot of high-profile strategic partnerships. Ethereum co-founders Vitalik Buterin and Gavin Wood are among its advisors, and it's endorsed by the Thai Ministry of Finance and Bank of Thailand. Omise plans to use the OmiseGO platform to supplement its existing payment network, which is currently accepted by companies like McDonalds and Alipay.
OmiseGO aims to disrupt the financial sector, just like it did with Omise. The wallet SDK is white label, which means it can be utilized by other companies to deploy payment solutions. It promises to lower transaction costs for sending/receiving money, making payments, exchanging fiat currencies and crypto, buying gift cards, and more.
OmiseGO is one step closer to widespread acceptance of cryptocurrency as currency by retailers and merchants. If successful, it will basically act as the PayPal of cryptocurrency and that will be good for the market cap and coin price. Vitalik Buterin recently spoke of his dream of buying prepaid crypto cards in shops. This sounds an awful lot like that.
Here's how it can happen.
---
What Are OMG Tokens?
There's a total supply of 140,245,398 OMG. The supply is capped, and the token isn't mineable, nor will more be created in the future.
The ICO token sale distributed 65 percent of OMG coins, while 20 percent was retained by Omise for operational expenses, 10 percent was awarded to the development team, and 5 percent is set aside for airdrops to ETH hodlers.
According to Etherscan, there have been 1,683,220 OMG transfers, and the token is currently held by 601,715 addresses. However, the top 100 accounts collectively own 65.42 percent of the supply. Of course, several of these top 100 accounts are exchanges like Bittrex and Binance. Visit Etherscan to see these accounts clearly labeled. These are actually token pools the exchange holds for its collective userbase.
Still, for a decentralized blockchain, token ownership is very centralized. Remove OmiseGO and those exchanges, and over 25 percent of the supply is still held by a small minority of users.
In September 2017, OMG was airdropped to any ETH address holding over 0.1 ETH at block height 3988888. No action was needed on the part of the user. OmiseGO warns that was the only airdrop, and any others reported are scams.
Major OMG partners include SBI Investment, SMDV, SMBC, Golden Gate Ventures, Ascend Capital, East Ventures, Krungsri Finnovate, and Global Brain.
The OmiseGO blockchain is a Proof-of-Stake blockchain with an ERC20 token.
OmiseGO is also one of the first tokens to start development on the Plasma network, which is a smart contract network that runs on top of the mainnet Ethereum network. Plasma was also developed by Buterin (along with Joseph Poon) and can run as a child chain for other blockchains.
Plasma can handle much larger data sets than mainnet Ethereum and is built for enterprise scalability. At a possible 1 million transactions per second (or more), it's faster than the Ethereum mainnet (~15 TPS), Ripple (~1500 TPS), and even Visa (~50,000 TPS).
The Plasma OMG release was scheduled for Q4 2018, but the alpha eventually released to the public in April 2019.
---
History of OmiseGO
It's important to understand that Omise and OmiseGO are two different products and companies (something the media and Internet forums get confused quite often). However, because OmiseGO is supported by Omise, there will be a lot of intersect between the two projects. Omise is VC-backed and has strategic partnerships and released OmiseGO to help support Omise, so we'll cover them both.
Omise integrates with retail platforms both online and offline to enable mobile payments, similar to PayPal and Stripe, but with a focus on the Japan and Southeast Asia markets. Its API is publicly available and is PCI compliant, so it can legally handle credit card transactions. Omise integrates with major ecommerce platforms like WooCommerce, Magento, and OpenCart.
It also supports SWIFT (a vital banking communication service), which, along with PCI compliance, are important ingredients for enabling cryptos to stay in line with financial regulations. In fact, OmiseGO plans to eventually replace SWIFT to enable currency transforms between all platforms, such as from PayPal to AliPay, from Wells Fargo to Bank of America, or from crypto to fiat, etc.
GitHub hosts OMG libraries for Java, JavaScript, Python, PHP, .NET, Ruby, Android, iOS, and more. In addition to online payments, Omise has a mobile wallet, a la Android Pay, Samsung Pay, and Apple Pay. Mobile payments are seen by many analysts as the future of in-store payments.
Omise has a Facebook chatbot that enables payments through Facebook Messenger.
Over ten thousand merchants in the Asia-Pacific region accept Omise, and the largest are McDonalds Thailand and Alipay. Alipay is the third-party payment platform created by Chinese ecommerce giant Alibaba.
Omise is also the exclusive payments gateway for the McDelivery Thailand mobile app. It's also accepted by Burger King, Allianz, Bose, and more.
However, it's very important to understand that just because these merchants accept Omise as a payment platform does not mean they accept OMG token as a currency. Do not confuse the two.
OmiseGO is a subsidiary of Omise, and investing in OMG tokens does not equate to investing in Omise as a company. Still, Omise is using the OmiseGO blockchain and will support OmiseGo cryptocurrency tokens, while Stripe spoke positively about the project in its statement about ending Bitcoin support.
Because of its integration with the existing Omise platform (along with Thailand's government and banking industry), OmiseGO receives a lot of praise online in mainstream media, social media, and Internet forums. This integration could eventually allow for currency exchanges between all cryptos and fiats (along with other tokenized currencies, such as in-game currencies) – at least that's the goal.
It also has a better chance at providing full liquidity than most crypto coins and tokens because of its VC backing.
---
Use-Cases for OMG
Although many cryptos are focused on disrupting global banking, Omise and OmiseGO are actually following current trends in the banking industry. Their goal is to provide banking to the unbanked, something both PayPal and Stripe are also doing in a similar manner.
Credit card processing is a complicated process supported by a massive industry. Transactions made by credit or debit card involve a cardholder, merchant, acquirer, card network, and issuer. Several steps are taken in the process of using your card at an ATM or business.
Ecommerce currently accounts for approximately 11.9 percent of retail sales. Mobile payment options from digital wallets like Apple Pay, PayPal, Masterpass, and ChasePay are accepted at approximately 37 percent of retailers. This compares to only 3 percent of retailers who currently accept cryptocurrencies or plan to within the next 12 months. Of those that do accept cryptos, Bitcoin is by far the most widely accepted.
According to the World Bank's Global Financial Inclusion database, over 2 billion people around the world are currently unbanked. This means they do not have a bank account nor access to a financial institution. In the U.S., 9 million people are unbanked and another 24.5 million are underbanked, according to the FDIC.
While the U.S. economy is 43 times greater than Thailand, reaching Japan, China, and other countries in Southeast Asia quickly closes that gap. This is what Omise is working on. The potential market, strong business model, integration with existing product, quick transaction speed, charitable contributions, and strategic partnerships add up to strong support for OMG in the crypto community, even though it's relatively unknown in the U.S. market.
OmiseGO also recently partnered with Dai to add the DAI stable coin to the OMG DEX.
OmiseGo OMG is one of the strongest tokens on the Ethereum network, sitting at fourth place behind only EOS, TRX, and VEN in total market cap as of this writing. It has the third highest trading volume among Ethereum tokens and has the 11th highest individual token price.
Because it's built on Ethereum, it would appear OmiseGo OMG has the same competition as ETH. This includes Cardano, and especially NEO/GAS, which is based in China and uses the Ontology blockchain network instead of OMG.
In a more holistic view, OMG's real competition is all the digital payment platforms mentioned above, including banking alternatives like Stripe, PayPal, Google, Samsung, and Apple; major card issuers like MasterCard, Visa, and American Express; and even the major banks themselves. It's also competing with every payment processor on the market (of which, there are hundreds).
Of course, any of these competitors can choose to work with OMG and utilize its technology, but they can also work with ONT or implement their own solutions. PayPal, for example, filed a blockchain patent earlier this year. MasterCard filed a similar patent in late 2017 and another in 2018. Visa, Samsung, Apple, and Amex have in-house blockchain development too.
It has a long road ahead of it, but OMG is placed exactly where it needs to be for success.
---
OMG Trading Info
OMG pricing did decline along with the rest of the cryptocurrency industry in March 2018, although not as dramatically because of gains made in February. It has steadily gained throughout April 2018, and it continues building steam on the back of mostly positive sentiment throughout the Internet.
OMG's peak price so far was $26.14 on January 7, 2018. It's ICO was on June 23, 2017, and it rose above $1.00 by July 23, 2017. OMG has remained above $6.00 since August 10, 2017, although it experienced major drops on February 6, 2018 and March 18, 2018. This coincided with meetings of the Senate Banking Committee with the SEC and CFTC on cryptos and Twitter's ban of crypto ads, both of which affected the entire crypto market.
You'll need Bitcoin or Ethereum to buy OMG, which you can purchase on Coinbase. From there, you'll need to transfer into an exchange that trades OMG, which currently includes Binance, Upbit, Bittrex, Huobi, and Ethfinex.
Keep in mind, these exchanges will charge fees for transfers, which is ironic to obtain a token that's aimed at lowering such transaction fees. Because it's aimed at the Asia-Pacific market, it's much more difficult to obtain and use in North America and Europe.
---
OmiseGO Summary
Overall, OMG is a strong-performing token with several key benefits going for it. It's a promising startup with an alpha network on the market that shows promise. The success of OmiseGo hinges on these key factors:
OmiseGO is aimed at providing financial services to Southeast Asia's unbanked population.
The OmiseGO blockchain supplements the existing Omise payment gateway and mobile wallet infrastructure.
OmiseGO will eventually utilize Plasma on Ethereum for fast transaction speeds and Proof-of-Stake verification model for decentralization.
Omise is backed by several prominent Asian VC firms and has backing from Thailand's Central Bank and Ministry of Finance.
Ethereum's founders are consulting on OmiseGO.
With these pieces in place, OmiseGO is a blockchain to watch for at least the next several years. You can keep up with more OMG developments on the project's blog.