What Is Tron? Introduction To TRX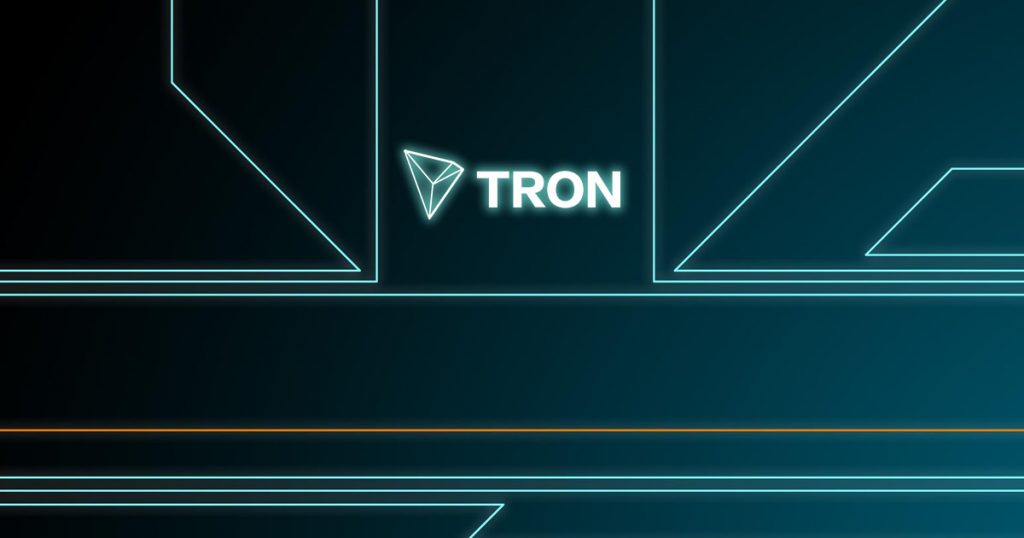 What Is Tron?
Tron (TRX) is a blockchain platform launched as the foundation for a decentralized entertainment ecosystem. Created by controversial figure Justin Sun, Tron focuses on expanding the market of decentralized digital content applications by making it easier to create and deploy them. The Tron mainnet launched Jun 2018, and it since expanded to become a blockchain-based OS. the Tronix TRX is the proprietary cryptocurrency token of the Tron blockchain.
Adoption of blockchain technology is limited in part because of the difficulty many developers face in learning to build from scratch on entirely new protocols. Tron is designed to ease this transition and therefore hasten the decentralization of existing platforms and creation of new dApps.
---
Introduction To Tron And TRX
Tron was originally created to work in the same way that other content networks work: creators produce content and consumers purchase it. Other applications can be built and leverage the same resources, and the value of TRX hinges in part on the execution of code within the Tron network.
But it's not just Tron bringing content and content creators to the blockchain – blockchain-based ecosystems like Steem and dApps like the Qtum-based Vevue, TaTaTu, and Binge want to streamline the content creation and payment system too.
Not only that, but artists like Jay-Z and Jack White already launched their own services like Tidal to compete with third-party or industry-owned content-delivery platforms. Meanwhile the FCC dismantling Net Neutrality enhanced the war between content creators and distributors.
Because of this, the project expanded to include all manners of dApps, including BitTorrent, Tether, decentralized gaming, and more. And founder Justin Sun is even a 2019 contender for the Nobel Prize in Economics.
The buzz caused a lot of projects to support Tron, some even leaving popular blockchain platforms like Ethereum to do so.
Before exploring how Tron can disrupt the blockchain landscape, let's explore the performance of Tronix (TRX), Tron's proprietary cryptocurrency token, on the crypto market.
---
TRX Crypto Market Performance
The peak price of TRX so far was $0.254791 on January 4, 2018. TRX began as an ERC-20 token on the Ethereum mainnet, but when the Tron mainnet launched in June 2018, the ERC-20 tokens were migrated to the native TRX coin at a 1:1 ratio.
Tronix is used by consumers to pay for content, leaving content creators with a stake in its value. The total supply is 99,281,283,754 TRX.
The Tron Foundation ran the Tron ICO token sale from August 31- September 2, 2017. Forty percent of the total token supply (approximately 40 billion) was sold, raising approximately $70 million worth of ETH and BTC. The remaining supply was withheld by the team for future distributions and to fund further project development and marketing efforts.
Over $100 million worth of TRX is traded on a daily basis, making it one of the most traded cryptocurrencies on the market. Cryptocurrency exchanges that accept TRX include BitForex, OKEx, Binance, Huobi, Bit-Z, IDAX, DigiFinex, and Systemkoin. TRX trading pairs include ETH, BTC, and USDT.
Tron wallets are community-developed and available for every OS, including desktop, web, and mobile. TRX is also supported by third-party cryptocurrency wallets like Trust Wallet, Ledger Wallet, and Freewallet.
---
Creating a New Media Ecosystem via P2P
Tron TRX is one of many efforts seeking to leverage the peer-to-peer nature of modern networks in order to allow content creators and distributors direct access to their consumers. YouTube, iTunes, and other centralized distribution networks have a significant choke hold on the digital content market, creating a barrier for independent content producers seeking distribution channels.
Various decentralized applications are planned for deployment on Tron to take advantage of the direct, peer-to-peer architecture of the network that eliminates the need for a middleman. One such application that has received a lot of attention is Gifto, created by Uplive, a highly influential and successful paid social media platform in Asia.
Both streaming entertainment and content delivery are massive industries. The content delivery network market alone is predicted to reach $30 billion by 2022, while the entertainment industry as a whole will exceed $2 trillion in the same period.
Most major shifts in Internet technologies have to do with either the delivery of content or the payment. The first iteration of the web was poor at facilitating value transactions.. With Web 2.0, we saw the introduction of secure payment channels and an advertising economy was born, which made use of personal data to sell more products.
With Web 3.0, as Justin Sun views it, we have seen content economics arise that give centralized control to delivery mechanisms. Content presented by Facebook or YouTube is essentially owned by those entities. Through cryptocurrency, this situation can be disrupted, and content producers can own the actual content they create, while deliverers can still earn a reward for their service.
A major step in this direction is the leveraging of blockchain to eliminate the need for centralized servers. When content delivery itself can be fully decentralized, the cost of that delivery can be reduced and new ecosystems that eliminate the middleman can prosper. Tron represents one means by which this vision can be realized: eventually the centralized content delivery networks of today will give way to the decentralized content multiverse of tomorrow.
But despite its focus on connecting content creators with consumers, where Tron really seems to be shining is in the piracy market. Tron acquired BitTorrent, the infamous P2P file-sharing platform that facilitated piracy before streaming services became du jour.
BitTorrent is the decentralized piracy model evolved after the RIAA and Hollywood destroyed Napster's centralized servers. Both technologies (and Gnutella) played a major part in the shift to online content streaming services like Pandora, iTunes, and Netflix.
In this aspect, Tron's competition also includes the likes of Megaupload founder Kim Dotcom, who's been rumored to start his own content-based cryptocurrency platform for several years.
And like any high-profile project, Tron is plagued by rumors (often unsubstantiated) of pump and dumps and other schemes. But the Tron Foundation isn't facing the world alone.
---
Tron Has Big Backing
Founder Justin Sun was previously the official representative of Ripple in China. His first venture was Peiwo — a pay-to-chat application already launched on the network and his status has attracted the support of several high profile backers.
To start with, we have Jihan Wu, the Co-founder of BITMAIN, who has been very keen to buy Tron. While Wu's antics may occasionally cause his company PR issues, overall his endorsement of Tron seems to have done no harm, with the project raising $70,000,000.
Wu is not the only big name backing Tron. One of the world's most successful transportation executives, Dai Wei, founder of Ofo, has invested in Tron TRX. Moreover, BTCC.com founder Yang Linke and business mogul Yin Mingshan are also backing the project.
A total of $70 million was brought in for a token supply of 100 billion. For the first few months of trading, Tron TRX struggled to break the 1 penny mark, but eventually went on to see all-time highs over $0.20. Price prediction for the Tron cryptocurrency has been a popular topic on Reddit, with many claiming that the size of the market could indicate a long-term price goal in excess of $0.50 – and a market cap of close to $50 billion.
The project already hosts over 400 dApps and over 100 million transactions have been recorded on the blockchain, according to a 2019 Binance report.
---
Tron Summary
Tron has not been without its drama (in fact, some would say the company thrives on it). Still, it built a content and dApp distribution platform that promises to remove the middlemen and connect content creators directly with consumers. Its ability to withstand the onslaught of pushback from Hollywood, the RIAA, and other middlemen with vested interests will depend on these key factors:
TRX isn't mined – instead it's earned by creating and promoting stellar content. Tron partnered with BitTorrent to further solidify its P2P content distribution model.
Tron's code and whitepaper are said to have been piecemealed together. Great artists steal, and this appears to be infused in the culture of the Tron Foundation.
The Tron Foundation isn't alone, and several key partnerships from investors to developers joined hands with Tron in its creation of a new media landscape for the future.
Distributing created content and tracking usage of it is a major pain point in the creative industry. Photos, videos, words, and music are constantly stolen and reappropriated. The music industry is known to be more cutthroat than the illegal drug industry, and people are willing to kill and die for a taste of fame and fortune.
Whether Tron kills or is killed remains to be seen, but it's a cryptocurrency to watch moving forward, as it looks to disrupt the current content ecosystem.