Augur Launches v2 Improved Ecosystem, REP Prepares to Rebound
Augur is seeking to resolve some of the user experience issues in its second version, prepping REP to surge.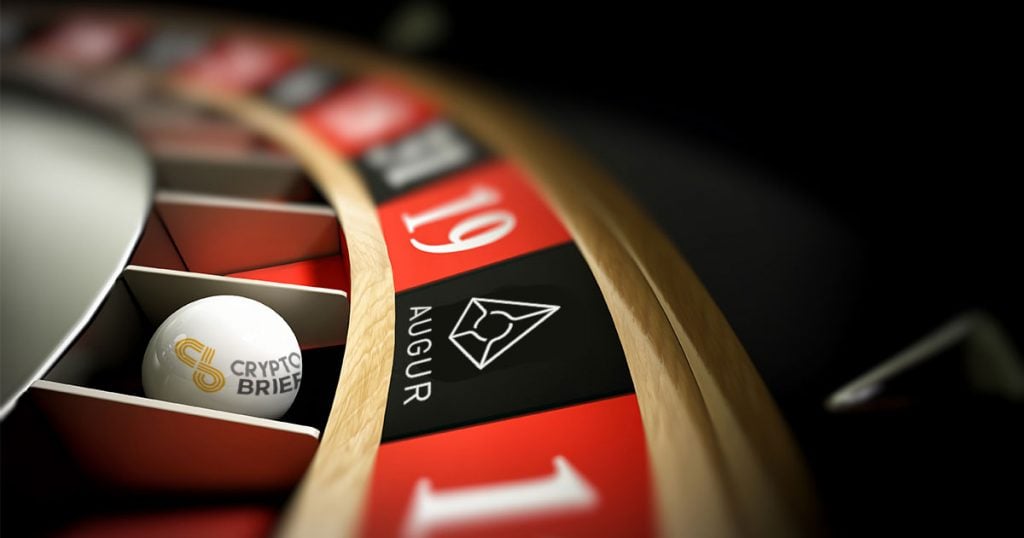 Key Takeaways
Augur launches its new improved ecosystem making it easier for traders to use.
REP could benefit from the news as buy signals begin to pop up.
The predictions market token faces a massive supply barrier ahead that may absorb any upward pressure.
Predictions market protocol Augur is set to launch a second version of its platform that adds long-requested features, prepping REP prices to rebound.
Augur Gets Faster and Cheaper
Augur is scheduled to undergo a protocol upgrade on July 28. Dubbed Augur v2, the hardfork introduces a new set of features that are directed at improving the user experience.
Traders will have the ability to place dollar-denominated bets on a new platform that is faster and cheaper to use.
"Augur will exist as a fully parallel financial system that lets people bet on anything, with low fees, and at scale. We said that if Bitcoin gave us decentralized currency and Ethereum brought decentralized computation, Augur will enable a decentralized financial system," reads the announcement.
Following the network-wide upgrade, REP holders will have to migrate their tokens to REPv2 manually. The Augur team affirmed that a migration tool would be provided to make the process easier for those who wish to participate in the new protocol.
Although there is no need for an immediate migration, REP tokens will have no value nor functional use within the new ecosystem.
Upon completion of the hardfork, the development team will shift its focus towards building an "easy to use, fast, performant mobile interface." It will also improve the liquidity and order book depth by developing a practical Python library to allow users to connect to the platform's API for algorithmic trading.
Prices Aim to Recover
While the second version of Augur's prediction market platform has generated a lot of buzz within the crypto community, REP appears to have entered a corrective phase. Its price took a 25% nosedive over the past week, dropping from a yearly high of $26 to a low of $19.5.
Now, the TD sequential indicator estimates that this altcoin may be sitting in oversold territory.
This technical index recently presented a buy signal in the form of a red nine candlestick on REP's 9-hour chart. The bullish formation forecasts a one to four candlesticks upswing. But if the buying pressure behind this cryptocurrency is strong enough, it might lead to the beginning of a new upward countdown.
On its way up, Augur could face stiff resistance between $21.3 and $22 based on IntoTheBlock's "In/Out of the Money Around Price" model. This on-chain metric reveals that over 550 addresses had previously purchased more than 2.2 million REP.
Such a massive supply barrier may have the ability to hold in the event of an upswing since holders within this range would likely try to break even in their long positions.

On the flip side, the prediction markets token must hold above the $19 support level to add credence to the bullish outlook. Moving past this hurdle could result in a downswing towards the next significant area of interest that sits around $16.
For more key market trends, subscribe to our YouTube channel and get weekly updates from our lead bitcoin analyst Nathan Batchelor.