AVA Labs Wants to Be Ethereum 2.0's Testnet, and Then Some
For new networks, enticing the crypto's largest developer community is a top priority. AVA Labs' goal is much the same -- that's they why built a "friendly fork" of Ethereum.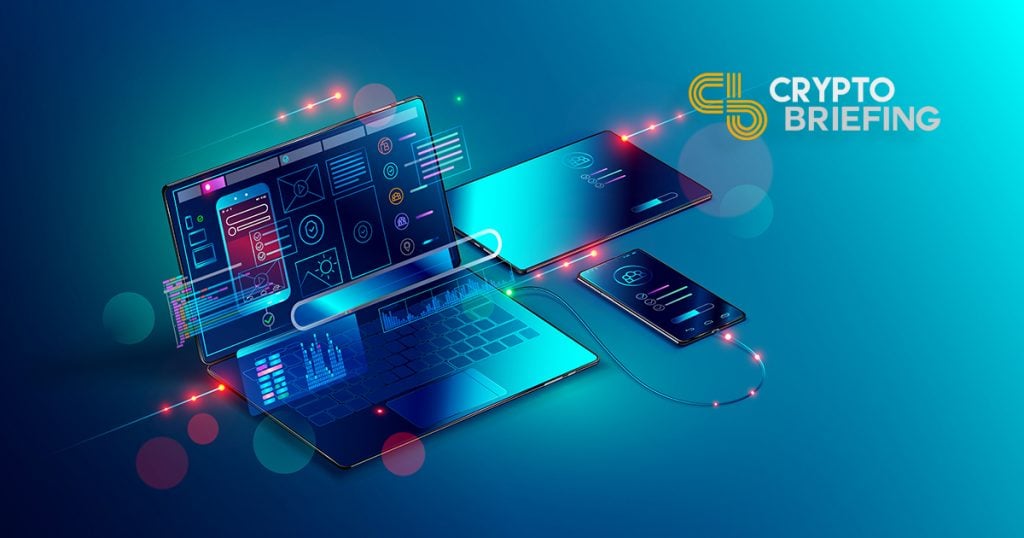 Key Takeaways
AVA's malleable blockchain is built on a highly-scalable consensus mechanism called Avalanche.
Prominent investors have already committed $6 million to fund the project's continued development.
The current focus is to onboard developers to experiment with the technology's potential.
Headed by Cornell professor Emin Gün Sirer, AVA Labs is building a next-generation blockchain that is working to become the so-called "AWS of Finance." And even in a crypto community deeply opposed to Amazon, the highly scalable technology may come out on top. And it might bring Ethereum with it.
AVA Labs and Ethereum 2.0's Testnet
The AVA blockchain is built using a novel consensus mechanism launched in 2018 called Avalanche. It boasts high throughputs, malleability, and allows entrepreneurs full control of any crypto project built on top of the network.
AVA Labs Inc. is the joint venture between Sirer and co-founder Kevin Sekniqi built on top of the AVA network. In an interview with Sekniqi, he broke down how developers, users, and entrepreneurs could manipulate the AVA blockchain to achieve a wide variety of uses.
"AVA is three tiers of user control," said Sekniqi. "First, there's the network layer, the middle layer, which would be the actual blockchain or virtual machine, and then there's the application layer."
Ethereum has a similar hierarchy, but it falls short of its ability to be customized at every layer, said Sekniqi. In many ways, however, the second-largest blockchain network opened the door to flexible crypto networks. And AVA wants to continue in this same vein.
By allowing developers to interact and adapt every layer of the network to their specific needs, AVA offers unparalleled customizability. These needs could range from supply chain management, tokenized bonds or gold, fundraising, and everything in between. Plus, the advanced functionality may reveal never-before-seen applications.
Once launched, the swiss army knife blockchain could overtake many specialized crypto networks. And already they've been turning heads.
In 2019, AVA Labs raised $6 million from noted crypto investors Polychain, MetaStable, and Andreessen Horowitz. But Sekniqi said that though the million-dollar figures look large, the project "only raises exactly what it needs."
The money appears well spent so far, too.
"The funds we raised have been used to build out some of the core technologies," said Sekniqi. "And the mainnet is just one milestone. We have a lot of activity coming out in 2020."
The primary task at the moment is to convince developers to experiment on the testnet.
To attract the largest developer community in blockchain, the team built out an Ethereum Subnet called Athereum. A "friendly fork," it brings over all the rich developer tools like Metamask, Truffle, MyEtherWallet, and others to allow them to operate within AVA comfortably.
The goal is to expose a tight-knit community to AVA's high throughputs, low finality, and the security of thousands of validators.
"We're not trying to be an Ethereum competitor, by any means," said Sekniqi. "Instead, we want to be a testnet for Ethereum 2.0."
The team has also opened up their codebase, funneled communications over to a growing Discord channel, and has been offering webinars on the AVA technology. "The webinars, though small, have filled up quickly," said Sekniqi.
YO #AVA community!!! your opinion matters! how did @CollinCusce rate on his Friday Webinar? (recording here –> https://t.co/E5VhGLUYyi)

— Avalanche 🔺 (@avalancheavax) March 23, 2020
They have launched a Developer Accelerator Program to entice developers to comb the code for bugs and build native dApps as well.
The AVA Labs site reports bounties of up to $50,000 for any bugs found in the code.
As for the future, Sekniqi mentioned that there is a token offering on the cards, but couldn't divulge much more than that. Readers can expect a mainnet launch later this year.