Aventus Releases Blockchain Ticketing Protocol
The system can handle 100 sales per second on Ethereum mainnet.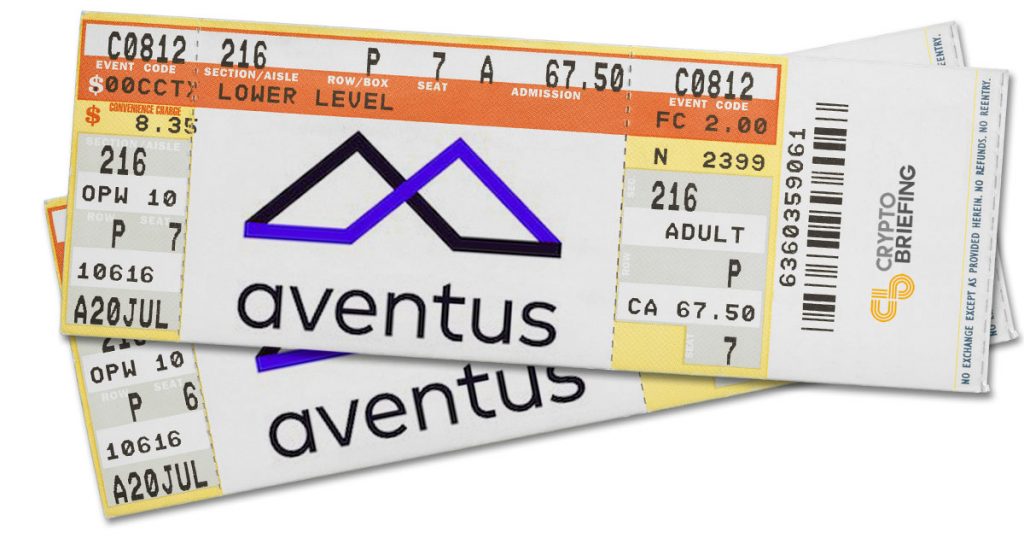 Aventus has announced the release of Aventus Classic, a decentralized open-source protocol for the ticketing industry. With a transaction speed of 100 tickets per second on a public blockchain, the project seeks to establish a new standard for the exchange of tickets without relying on layer-2 solutions.
The project uses the Ethereum blockchain allowing it to maintain the trust, finality and decentralization that some other scaling solutions may lack.
In addition to the release, Aventus has announced the Aventus Classic DApp Competition. Launched in collaboration with The Satoshi Awards, this contest challenges participants to build a blockchain-based ticketing system, awarding $15,000 in ETH to the winner and the honor of seeing their system in action at The Satoshi Awards' first event.
Participants will use Aventus Classic to build their ticketing dApp. Open to all blockchain developers and development teams, the competition will run for two months, during which the contestants will need to create a fully working ticket sales platform, as well as ticket delivery and access control apps.
While originally planning to build a direct blockchain ticketing system, Aventus encountered issues due to the low throughput of the Ethereum network. In order to provide viable functionality, the Aventus Classic network was built with some optimizations that allowed it to serve long-tail events, which top out at 100 tickets sold per second.
Aventus is also developing the Aventus Network, a Plasma-like layer 2 solution for Ethereum to be released later this year. The network seeks to preserve the principles of decentralization while granting enterprise-level scaling and privacy, and it will be the ultimate solution for the performance woes encountered by the project.