Axie Infinity Revenue Jumped Another 85% in August
Axie Infinity is still reaping the benefits of "NFT summer." The game's revenue increased by another 85% to $364 million in August.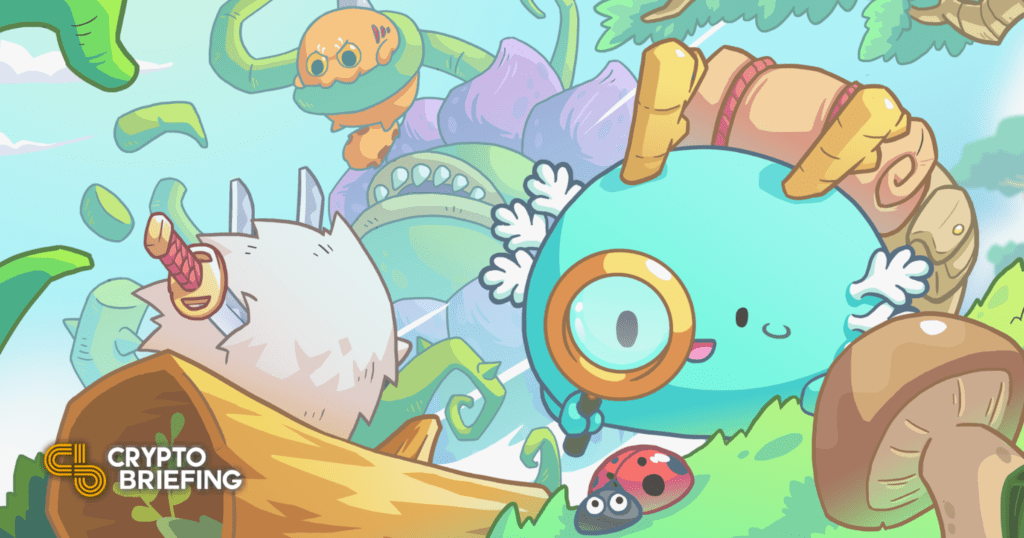 Key Takeaways
Axie Infinity's revenue jumped by 85% from July to August. The game takes revenue from selling NFTs.
The game registered $364 million in protocol revenue, up from $196 million in July.
The latest growth stats show Axie has maintained its lead in blockchain gaming space.
Axie Infinity continues to take in more revenue than almost all of the top cryptocurrencies, including Bitcoin and the market leaders in the DeFi and NFT spaces.
Axie Infinity Revenue Soars
Axie Infinity continues its parabolic run.
The Ethereum-based NFT game's revenue increased by over 85% from July to August. The game generated more fees than all other crypto protocols aside from Ethereum.
In August, the game took $364 million in protocol revenue, up from $196 million in July, according to data from AxieWorld. This amounts to a growth of about 85.7% month-on-month.
Axie Infinity's August revenue trailed only Ethereum, which took $670 million. It ranked ahead of many leading crypto projects including OpenSea, Uniswap, and Aave. In July, the game topped the leaderboard ahead of Ethereum.
Axie Infinity incorporates a play-to-earn mechanism on top of the Ethereum blockchain. The game lets players purchase, breed, and trade digital pets called Axies, which take the form of NFTs. The game generates revenue whenever someone buys an Axie.
The game deposits a portion of its revenue to a community treasury managed by AXS holders. AXS is Axie Infinity's governance token, and it's soared as the game has grown in popularity. It's up more than 88% in the last 30 days, trading at $71.79 at press time.
The game has been the talk of the crypto sector in recent months, thanks partly to its increasing popularity in the Philippines. The game's rapid ascent has been one of the key talking points of what the crypto industry has dubbed "NFT summer."
In early August, the team reported it had hit over 1 million active users of the game across the world. As the game has attracted more users, in-demand Axies and plots of virtual land have also changed hands for up to seven figures. Throughout NFT summer, Axie Infinity's trading volume has been among the highest of all NFT projects, ranking alongside the likes of CryptoPunks, Bored Ape Yacht Club, and Art Blocks. The latest growth stats show that Axie Infinity has maintained its lead within the blockchain gaming and non-fungibles space.