B21 Opens A New Runway To Crypto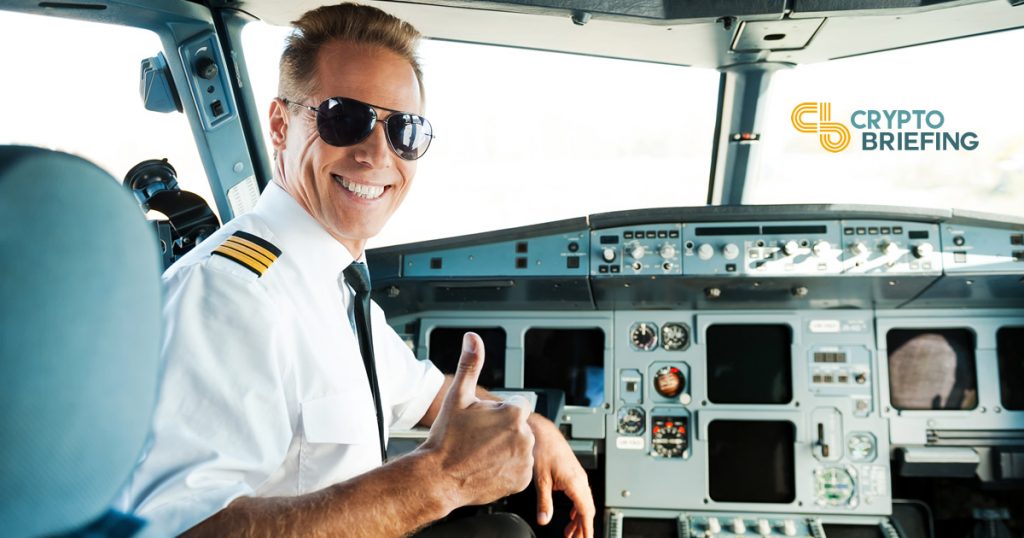 In the latest take-off slot from fiat world to crypto-land, B21 has announced a partnership that will make it easier for first-time users to start investing and holding cryptocurrencies. Using vouchers from Flexepin, users will be able to fund the B21 investment platform with cash, according to a press release issued yesterday by the two companies.
One of the big problems facing cryptocurrency is the barrier to entry. Bitcoin and Ether are fairly simple to use—once you actually have them. But those first few purchases are always a nightmare of chewed fingernails, as you anxiously reload to see if it actually works. And, if you're the kind of person who hesitates before giving card details to strange apps—or don't have card details to give—that makes investing in crypto even harder.
Considering that this movement is supposed to free the unbanked, that's a significant downside.
Now there's a new way to start safely investing in crypto.
Flexepin's cash top-up vouchers can be used for "hassle-free" online payments without revealing identity or banking information. The vouchers can be purchased at thousands of locations in Europe, Australia and Canada, according to the company's website.
"We launched B21 to make it easier for anyone to begin to invest in cryptocurrency," said Miles Paschini, Co-Founder of B21, in a press release. "Not all customers have easy access to banks and debit cards often required for online transactions, so we are adapting to meet customer needs. Our partnership with Flexepin will provide our B21 account holders with a safe, secure, and convenient means of funding their account using fiat currency."
B21 is part of a growing tendency to treat crypto as an investment rather than cash. Like Robinhood, there's no wallet: you hodl until you sell. There are big tradeoffs there, but not entirely for the worse: it's much harder to steal someone's bitcoins from an app that has no payment function.
Unlike Robinhood, B21 positions itself to be more of a wealth manager than a stockbroker. You set a investment strategy, which can include scheduled investments, round-ups from your payment cards, and how to balance your portfolio. The app automatically rebalances as the market moves. It's not clear exactly which coins will be available, but the company indicated that they "can include market cap leaders, altcoins, B21 Community voted cryptocurrencies, and index funds."
Then there's the centralization aspect, which is likely to put off a lot of cryptonauts. "B21 has applied for a custodial license to comply with governmental regulations," the company says. "By acting as a custodian, B21 eliminates the need for people to hold their own private keys." The company's full details will be transparently published on the EOS blockchain.
The idea of letting an app handle your keys for you is probably not going to attract long-term residents of crypto-land, but it may be welcome to those visiting as tourists. It's true that trusting your coins to a single company—even a well-regulated one—is generally an awful idea. But that might be an acceptable risk if you trust yourself even less.
---
Overall, the addition of a new fiat runway means increased adoption of cryptocurrency, which is usually a positive sign. And sometimes it's good to let someone else drive the plane.
The author has investments in Bitcoin and Ethereum.