Robinhood Crypto Exchange Puts Coinbase On The Defensive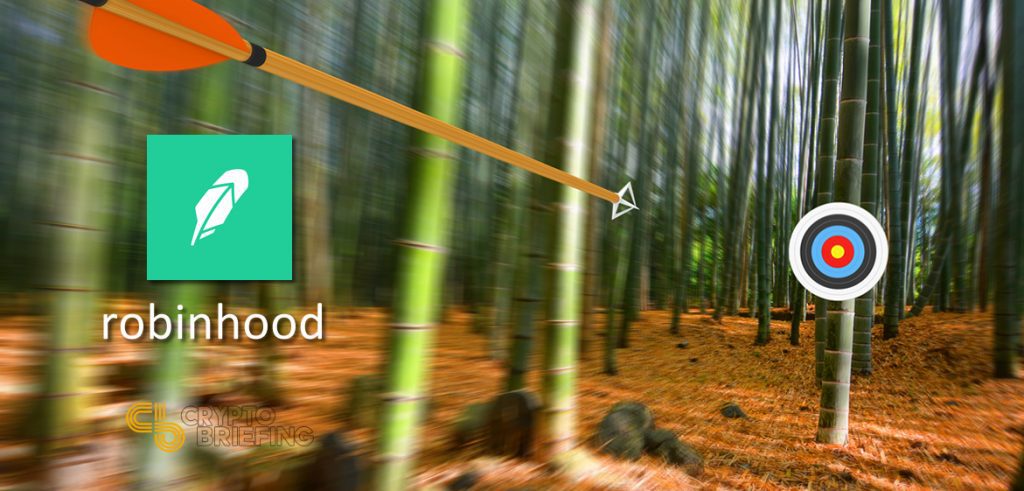 The Robinhood crypto exchange takes aim squarely at Coinbase, with simplicity being the bullseye. The mobile app that lets you play Gordon Gecko in your underwear has recently entered the crypto market, offering investments in Bitcoin and Ethereum in select states. Now it's got its sights set on being the biggest in the entire cryptocurrency market.
The new crypto feature was introduced in a slick ad, in which a spacesuited astronaut plays arcade games while managing his investments, presumably en route to the moon.
This is a big step for cryptocurrency, which is finally getting a chance to transition from from esoteric cult money to a mass market investment.

For the moment, Crypto trading is only available in California, Colorado, Florida, Massachusetts, Michigan, Mississippi, Missouri, Montana, New Mexico and Wisconsin, although there is a reassuring note at "We plan to add support for more states soon."
Robinhood Aims at Coinbase
The step into cryptocurrencies marks an ambitious growth plan for a company which is already valued at 5.6 billion. The app already has four million users, who have traded a total of over $100 billion, the company says. Because Robinhood has no fees, the company says that it has saved them $1 billion in commissions.
Robinhood recently completed its D-round of financing, which raised $363 million from investors–and placing the Sherwood outlaw in a position to rival Coinbase.
"We expect by the end of the year to be either the largest or one of the largest crypto platforms out there," Baiju Bhatt, Robinhood's co-founder told Fortune. "But we also really feel we'll have the absolute best experience for investing in crypto as well—from having a large variety of coins available to a more favorable cost structure—mainly no commissions—to just quality of product."
A Seamless User Experience.
Let's start with the easy part: signing up for Robinhood is an absolutely flawless experience. As long as you know your name and where you live, you set up an account in ten minutes—maximum. There's no scrunching into weird poses with your ID, or elaborate Rorschach tests to prove you're human.
If you've never tried jumping through the hoops at Bitfinex or Kraken—or, God forbid, waiting weeks for verification—you might not appreciate how big of an improvement this is. Even Coinbase, the friendliest broker in the crypto-verse, has plenty of stories from hell. The fact that Robinhood can vet so many users without dropping the baton makes it almost excusable that they're taking so long to extend their services nationwide. Almost.
Once admitted, it's a simple matter to pick a few coins and start watching them. As with stocks, Robinhood charges no fees or commissions for crypto trades.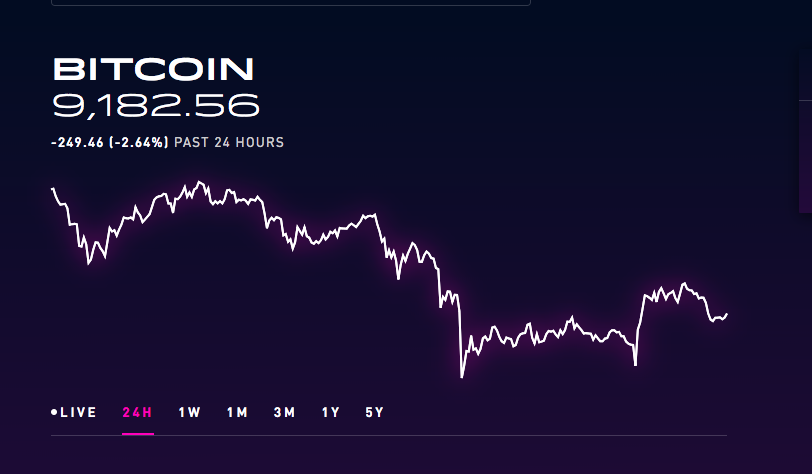 Right now, you can only buy Bitcoin and Ethereum, but in the wings there's also a long queue of maybe-next-times, ranging from top-secret stealth coins like Monero and Dash to institutional favorites like Ripple and Stellar. You can watch their prices, but you can't buy them. The length of the list suggests that Robin's got his quiver at the ready for a serious shot at cryptocurrency; for comparison, Coinbase only supports four currencies and Gemini only has two.
ERC20 tokens, however, are not on the list.
---
So far Robinhood's made a pretty good start—the no-fee buys have definitely put Coinbase on the defensive, and the effortless verification and user experience but it miles ahead of understaffed bazaars that are the standard for the crypto industry.
There's one thing missing…
That's right—there's no wallet. This is the app's greatest weakness with respect to cryptos. Robinhood treats them like a stock—you buy some currencies from the app, watch the value grow, and then sell them back, hopefully at a profit. But you can't spend them. If you didn't know otherwise, you'd never think that those ticker symbols are supposed to represent money.
Right now (May 21st, 2018), the support page on Crypto Transfers & Deposits makes this all quite clear:
"At this time we don't support coin withdrawals, however, we plan to do so in the near future."
This highlights one of the biggest disputes within cryptocurrency: the compromise between providing an intuitive user experience, as a tradeoff against depending upon a trusted third party. Purists will hate Robinhood for precisely that reason— it nannies the users so closely that they don't even have a chance to use their coins as… coins.
On the opposite side, go through any of the other rat-maze exchanges and you can imagine that this will catch on. On some exchanges you have to copy a line of unintelligible gibberish from one box to another, (always vigilant against spyware, phishers and viruses), while always keeping guard over your private keys, username, email, passwords, 2FA, seeds, security questions, retinal scans, fingerprints, mother's maiden name, and your favorite character on Silicon Valley. Compromise any of those and you're screwed, possibly forever.
It's a tough compromise, and one can't blame Robinhood for taking the safe-and-easy route. In any case, anything that puts cryptocurrency in more pockets is probably a good sign for mass adoption.
At the time of writing (May 21st, 2018) Robinhood was available in the following states:
Arizona
California
Colorado
Florida
Massachusetts
Michigan
Mississippi
Missouri
Montana
New Mexico
Pennsylvania
Utah
Wisconsin