What Is Stellar? Introduction To XLM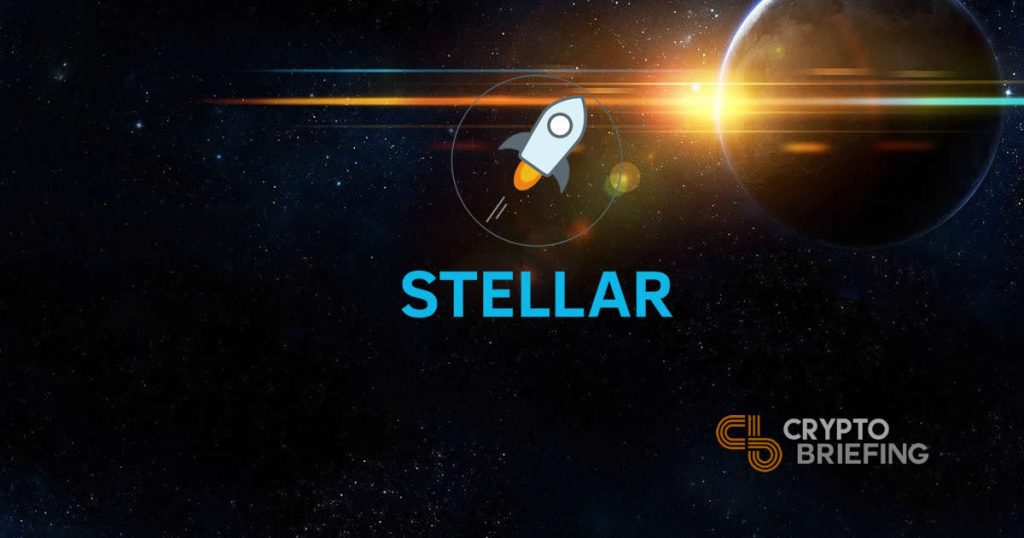 Stellar is a cryptocurrency that settles financial transactions through a peer-to-peer network. Using its lumens token, it aims to compete with other rapid settlement infrastructure platforms such as Ripple. In fact, its creator is an ex-Ripple executive and the blockchain of XLM is itself a hard fork of the XRP chain.
Cryptocurrency's original aim was to disrupt the existing financial infrastructure. Using Stellar XLM Lumens, financial transactions are settled fast through a peer-to-peer network. This Ripple hard fork stands on its own with enterprise partners like IBM, making Stellar a blockchain to watch.
Stellar founder Jed McCaleb is a legend in the crypto community. Way back in the Napster days, he created eDonkey2000, a P2P file exchange program using blockchain's precursor technology. He also built infamous crypto exchange Mt. Gox and helped in Ripple's early development before leaving the project with Joyce Kim to start Stellar.
Ripple isn't Stellar's only competition – blockchains like OmiseGo are also focused on serving the financial industry. It's a huge industry – over $5.1 trillion a day is traded on speculative forex markets. Transferring money across borders and currencies sounds like it should be hard, but even transferring funds between banks or services like PayPal, Square, or a Green Dot card still takes several days to complete.
Before exploring Stellar's chances taking over the financial industry, let's check out the crypto market performance of Lumens (XLM), Stellar's native cryptocurrency coin.
Stellar XLM Lumen's Crypto Market Performance
Stellar has a total supply of 104,363,617,748 XLM. Daily trading volume is approximately $33,970,979, and its peak price of $0.930604 occurred on January 3, 2018.
The Stellar Foundation's roadmap states it plans to give 50 percent of the ~100 billion XLM supply to individuals, 25 percent to institutional partners, 20 percent to bitcoin and ripple holders, and 5 percent for Stellar.org operational expenses. The BTC and XRP airdrops occurred on October 2016 and August 2017. Over 8 billion lumens had been given away by the Stellar Foundation as of January 2018.
Stellar uses the Ed=D25519 signature scheme and 32-byte public keys as crypto addresses. Airdrops (giving away free crypto) is at the core of Stellar's operational model.
Instead of mining, lumens are automatically generated at an inflation rate of 1 percent of the total supply every year. This inflation pool is distributed among account holders based on the percentage of XLM held. You'll need to move your balance from an exchange to a wallet to ensure you get these inflation drops.
Over a dozen cryptocurrency wallets support Lumens, including Ledger, Stellarport, Astral, and Interstellar. Interstellar in particular picked up a lot of buzz in the media (even here at Crypto Briefing) at its fall launch for its ability to fulfill the promise for lightning-fast transaction speeds.
XLM Lumens are tradeable on a variety of cryptocurrency exchange markets, including Binance, BCEX, BitMart, Upbit, and Kraken.
A fee of 0.00001 XLM is required for transactions on the Stellar network, and IBM hosts many of the Stellar network's validating nodes through its partnership. The network also requires all account holders to hold a minimum balance of 20 XLM. Voting rights on the network are also determined by the amount of XLM held.
Why Stellar Forked from Ripple
Even though Stellar forked from Ripple (with McCaleb's departure being notoriously sour), they remain focused on the same space – fast financial transactions. XLM and XRP pricing even seems similar.
The biggest philosophical difference in Stellar and Ripple is why it's aiming at the banking sector. Ripple is a for-profit organization that's hoping to serve B2B banking customers, while Stellar is a non-profit organization aiming to bank the unbanked.
It's also important to understand that although Stellar did originally fork from Ripple, the code was since replaced in November 2015. The new algorithm (called the Stellar Consensus Protocol, or SCP) and code came with SDKs for a variety of popular programming languages, including Java, JavaScript, Python, Ruby, and .Net.
In fact, development is core to Stellar's business model (although Ripple has more marketing muscle). The Stellar Development Foundation has already held 7 build challenges, with over 1.62 million lumens being awarded at the most recent.
And, of course, while Ripple had a head start in the financial sector, neither blockchain is making fast progress in that market. Legacy financial companies are weary about getting involved in blockchains. However, Stellar is focusing on tech partnerships and consumer adoption, which could give it a leg up.
Stellar is faster at processing transactions than bitcoin, with speeds upwards of 1000 transactions per second. This is because it's not necessary for every Stellar node to validate every transaction. Instead, each node chooses a set of trustworthy nodes for its group. These groups work like RPG clans, taking care of business independently of each other.
This streamlined process is how Stellar removes th processing delays from cross-border or cross-institution transfers. Stellar's decentralized exchanged, dubbed StellarX, is already gaining popularity for its fast, feeless transactions. Whether banks pick up on crypto or not is irrelevant to Stellar, because the public is using it.
Of course, Stellar has IBM's Hyperledger Fabric Project to help it pick up notice from the banking industry. With this partnership, a network of banks will use lumens to conduct transactions, especially in the Asian, Australian, and New Zealand financial markets. It also partnered with American Express on an international payments channel.
It may have started out as a Ripple clone, but Stellar has done a stellar job of proving its value on its own.
Stellar Introduction Summary
Stellar originated from the Ripple project, claiming to resolve flaws in the latter's original coding. Since then, it focused intently on penetrating the financial sector and bringing banking services to the unbanked. Stellar can survive on its own and even overtake Ripple, thanks to these key strengths, features, and partnerships.
Stellar is partnered with IBM as part of its Hyperledger Fabric Project. This partnership gives it an inside track into enterprises already partnered with IBM.
Stellar has blazing fast transaction speeds. It accomplished this by removing validation redundancy and mining to create a leaner blockchain network.
Stellar hosts decentralized apps and supports many of the most popular coding languages. It was created by developers for developers.
With these pieces in place, the Stellar XLM Lumen stands its ground in the crypto industry. This blockchain project has a niche, a market, and a working product that has been functioning in the wild for years. This OG cryptocurrency is here to stay.