Stellar XLM: 1.62M Lumens For Bright Ideas Plus a Giant Acquisition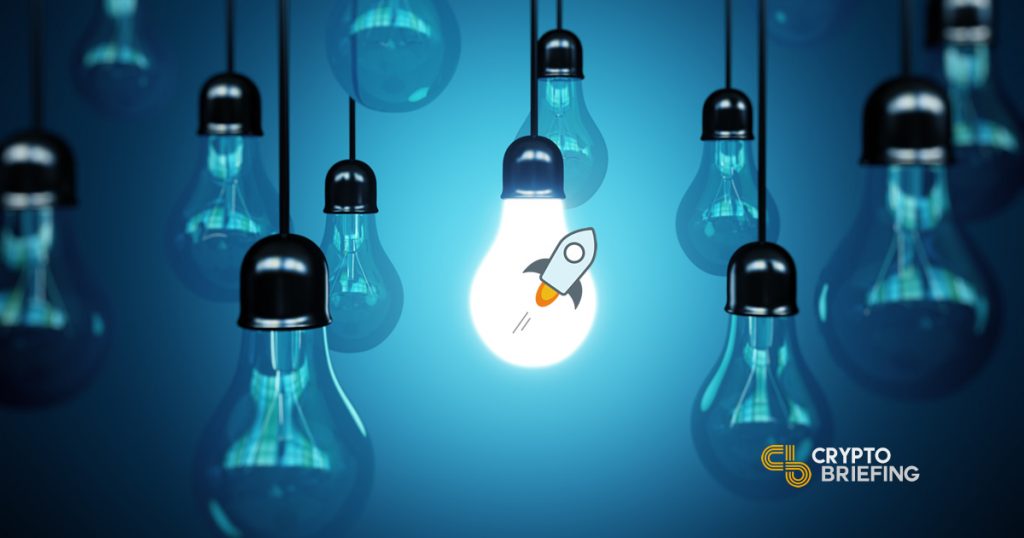 Unemployed developers, take note: Jed McCaleb might have some work for you. The Stellar Development Foundation is spending big for its blockchain protocol, with large awards for community-based developments. The Foundation recently announced the winners of its 7th Stellar Build Challenge, with total prizes of 1.62 million lumens (~$304,000 USD).
Out of 107 submissions, 57 will receive an award, the Foundation stated in a blog post. Two winning projects will each receive 150,000 XLM(~$30,000), with smaller prizes divided among Finalists, Semi-finalists, and honorable mentions.
So What Does It Take To Win Jed's Money?
The two big winners were the kind of essentials that you only notice when they don't work. StellarGuard, a multi-signature system for wallet security, allows users to protect their tokens from hackers and thefts even if the secret seed is compromised. In the latest challenge, the project added functions to prevent clipboard and phishing malware, and expanded functionality so that you won't even need a new wallet.
The other big winner was Elucidsoft's Software Development Kit, which produces open-source tools that will allow almost any backyard mechanic to build on Stellar tech.
Community-Driven Development
In the announcement for the first Build Challenge, Stellar (and Ripple) founder Jed McCaleb described the Challenges as "an experiment to find ways to develop services that are fair, affordable, and community-driven," while also acquiring users and functionality. This appears to be why the Foundation chose to incentivize developers through build challenges, rather than simply developing new tools directly. "We want to make sure all participants feel like they are part of the Stellar community," the SDF said in its final announcement.
Consequently, many of the lower-ranking contestants included projects for crowd development. One was called "Build Your own Venmo with Stellar," a 9,000-word-tutorial for anyone inclined to DIY their own wallet. There were also entrants in the areas of social applications, payment services, explorers and identification systems.
….and Enterprise Development
While Stellar's nonprofit arm is funding community development, the protocol is also exploring growth the old-fashioned way. Lightyear.io, the for-profit wing of the Stellar Development Foundation, recently announced its acquisition of Chain, a blockchain startup originally funded by the likes of Visa and Nasdaq. Now rebranded under the modest name of Interstellar, the new company will continue its work in enterprise blockchains with a focus on the Stellar protocol.
"I did something kind of unusual in the M&A process," Chain's former (and now Interstellar's) CEO Adam Luwin told Yahoo Finance. "I went to existing customers and told them what we were considering."
I basically said, 'We think the answer for your needs is Stellar, and by the way, we've figured out a way to create an entity where Chain can do that.' If people threw up all over Stellar, I wasn't going to do it….

The only version of pushback I got were folks saying, 'Does this mean we have to use Stellar?' And the answer to that was no….The network can be acquiring future users without forcing them to participate in the stellar network on day one.
Luwin explained that the acquisition was a major step towards realizing Stellar as the de-facto platform for token offerings. " Tokenization is the biggest unrealized opportunity around crypto," he told Yahoo. "We are setting out to tokenize all the things, and to move from the scammy ICOs that we wouldn't want to be associated with to finding partners to create tokens uniquely enabled by Stellar…."
That's a pretty tall order, but with Ethereum already testing its limits, the ICOs and dApps launching on Stellar's fast, low-fee blockchain are already growing in number. It's now a question of who reaches adoption first.
The author has investments in Stellar lumens.