5 Stellar Partnerships That Explain XLM Escape Velocity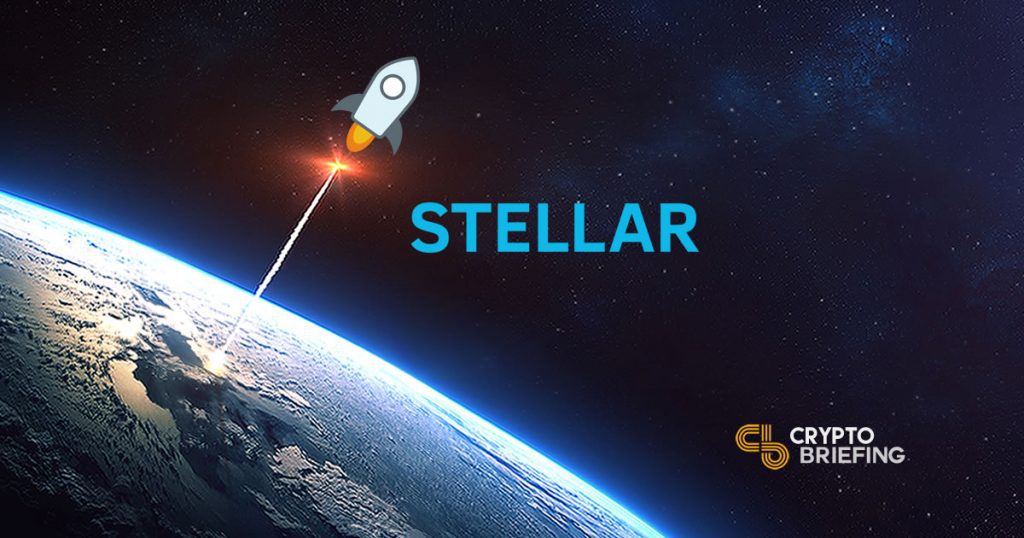 All eyes were on XRP (which is not Ripple) as the 'official' banking cryptocurrency, but Stellar Lumens (XLM) is sneaking up along the rail. A series of powerful partnerships have turned the newcomer into a serious contender and this is fast turning into a straight fight.
The Stellar Lumens is the sixth biggest coin on the market right now after passing Litecoin and achieving a market cap of $5.4 billion. It's one of the rising stars in a tough market and hasn't suffered as badly as some of its rivals on the cryptocurrency exchange in the recent slump.
It even bucked the trend… and is considered as a lighter, cheaper alternative to Ethereum. When it comes to functionality, some think that the Stellar protocol is one of the most decentralized in the cryptocurrency ecosystem. So the Stellar network has real potential. What is holding it back?
A Payment Industry War is Brewing
Both XRP and Stellar Lumens XLM are aimed at the trillion dollar payments industry and designed to facilitate cross-border payments that bridge crypto and fiat currencies. Both offer fast, affordable and reliable transactions and there are an awful lot of similarities shared by these digital currencies.
Now, a coin that has the potential to scale worldwide and provide cheap and easy transactions is starting to spread its wings. Lumens XLM has focused on the on and off-ramps for virtual to fiat currencies and that could be the edge that the Stellar Network needs. If it takes a decisive lead in the technology war, with its blockchain tehchnology, Stellar cryptocurrency will follow suit at the cryptocurrency exchange.
So follow the Stellar development closely if you want to bet big on the Stellar cryptocurrency. Look at the Stellar Development Foundation, more than its immediate performance, and prepare to buy Stellar cryptocurrency for the long term.
Big Business Takes Notice
Jed McCaleb certainly kept some important parts of Ripple, including the corporate veneer that has allowed for some killer corporate partnerships. Facebook recently denied that it was developing its own Lumen-based cryptocurrency and we can't see a fire, but there is a substantial amount of smoke.
Here are some of the biggest partnerships that we definitely know about:
1. IBM
The tech giant has come a long way since the card-based computer systems of the 1940s and it's now a world leader in Cloud computing. The recent tie-up with Stellar is a brave new chapter for both of them.
The tech giant has signed a $740 million deal to work on blockchain solutions for the Australian government. They range from defense and home affairs systems through to data protection and the government estimates it will save $100 million AUD as a result of switching these systems to the blockchain.
It is working on a Stellar-based stable-coin and this is a blossoming partnership that could make truly light a fire under the Lumen and send it sailing past more established competition.
2. SHIFT Markets and Lightyear
SHIFT partners with 60 cryptocurrency exchanges round the world. Most of these exchanges lie in emerging markets and a partnership with Lightyear should provide a launchpad for XLM to provide finance, payment and basic banking services to impoverished nations that simply don't have access to these facilities.
The Lumens XLM gets exposure to a global audience and everybody gets the chance to switch fiat currencies at the cryptocurrency exchange. It was always one of cryptocurrency's potential (and as-yet unrealized) benefits that the Stellar protocol can finally exploit.
3. Deloitte
One of the world's biggest professional service providers signed with Stellar Lumens to provide affordable and rapid payment systems through the Deloitte Digital Bank.
It's a simple concept to provide cross-border payments and instant peer-to-peer transactions using their driving license or other ID to verify the payment. It takes as little as five seconds and this should spell the end of that painful old excuse: "The check's in the mail."
Even modern banking systems have friction and it can take 5-7 days to send money overseas. Deloitte wants to bring an end to this and is now working with a number of different financial institutions to bring this blockchain solution to everybody.
4. Stripe
The payment system invested $3 million in then start-up Stellar and obviously wants to incorporate the digital coin into its payment system that supports 100,000 businesses, including Warby Parker and OpenTable.
In fact, Stripe was the first company to invest in Stellar and it's an unusual deal. Stripe essentially gets 2 billion Lumen, but has agreed in advance that any profits from their sale will go right to the Stellar.
Stripe did support bitcoin, but dropped it in April due to processing charges and delays. That leaves an open door for a replacement, and if Lumen can live up to its potential then there's a real opportunity here that would do wonders for the Stellar Lumens token on the cryptocurrency exchange ecosystem.
5. Wanxiang Group
This Chinese giant has interests in the automotive sector, real estate and financial services. Now it has a launched WanCloud, an open-source blockchain protocol that Chinese development teams can co-opt.
Stellar, Factom and BlockApps are all involved and together they want to kickstart the nascent Chinese blockchain business. China banned ICOs and cryptocurrency investment last year, but still believes it can implement the best parts of the blockchain technology without the coins. That has hurt some of its brightest prospects, but the blockchain can still flourish.
WanCloud CTO Haifeng Xi said: "This is not just a technical platform, it's an open innovation platform. WanCloud is a bridge between the global blockchain development community and China. We aim to connect China's developers, startups and traditional businesses."
The author is currently not invested in any digital asset mentioned here.