Ethereum Demand Feels The Heat As Investors Tune Out ICOs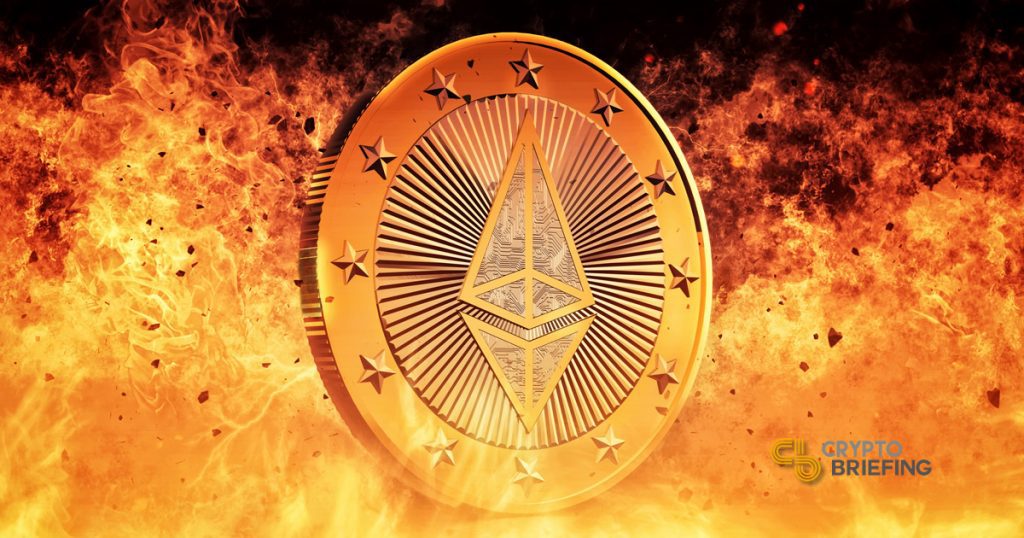 Ethereum interest is waning, and a lack of ICOs has caused a sinking ETH price, new research suggests. Data collected by D2 Capital indicates a drop in demand caused the recent slide in Ether; a declining volume in ICOs, as well as smaller fund targets, being the main cause. "There's less demand for Ether because there's less hype for ICOs than there was in 2017", said Primoz Kordez, co-founder of D2 Capital.
Ether has been on a negative trend for most of 2018. From its peak of $1,400 at the start of the year, the ETH price has failed to maintain a stable value. The coin had already fallen to $800 by February and fell below $400 at the start of April; despite a small bull rally, ETH is now worth less than $300.
Ether was worth $289 at the time of writing: that's an 80% price decrease since the beginning of 2018.
Coverage by media in the space – including Crypto Briefing – attributed a decline in the ETH price to a mass sell-off by ICO projects. Statistics found 57 projects had collectively sent 125,000 ETH to their exchange wallets. Although this does not necessarily mean the projects sold their Ether, it suggests projects were at least looking at liquidating their position.
Meanwhile, long-term interest in the project continued to dwindle through July, with a mild uptick in August according to searches on Wikipedia and Google Trends.
---
ETH price linked to shrinking ICO market
D2 Capital's research found the estimated amount of Ether sent to exchanges was actually well below that of previous months. 312,000 ETH was sold on average every month for the past 12 months, making the volume sold in August approximately a third of the monthly average.
"The estimated amount of Ether sent to exchanges was not as high as it had been throughout the year", said Kordez. "We decided to look at the demand side instead to find the cause of a sliding ETH price".
ICOs had been a popular tool for crowdfunding in 2017; projects profited from high market euphoria and a lack of due diligence that allowed them to set high funding targets. The research suggests irresponsible or incompetent projects, as well as regulatory concerns, led to a shrinking ICO participation in 2018.
As Ether is the main asset used in ICOs, a declining price was caused by waning demand; this was compacted by projects setting lower – arguably more sensible – funding targets.
"I would say there is less demand from investors for ICOs", said Kordez. "Projects are still crowdfunding but they're focusing more on the institutional investor who isn't necessarily participating with Ether, but with alternative cryptocurrencies or even fiat".
---
Beginning of the end?
This could be the start of Ether's problems. A recent article by TechCrunch's Jeremy Rubin yesterday suggested there was no real need for it. Splitting the fortunes of the Ether from that of the network, he argued the ETH price could drop to zero if Ethereum dApps started paying miners for transactions in other cryptocurrencies.
Kordez said that as a dApp platform and smart contract provider Ethereum continued to be the market leader. Despite long-running scalability issues and some projects migrating to other networks, he argued that the development team behind Ethereum was still the strongest.
The ETH price is correlated to demand. If investors lose interest in Ether then it will decline in value. Projects selling off their ICO funds will drive the price even lower. Though an imperfect metric, price remains the most obvious one the community at large uses to gauge a coin's viability.
The author is invested in ETH, which is mentioned in this article.