Etheremon To Zilliqa? ETH Network Isn't 'Ready for Us'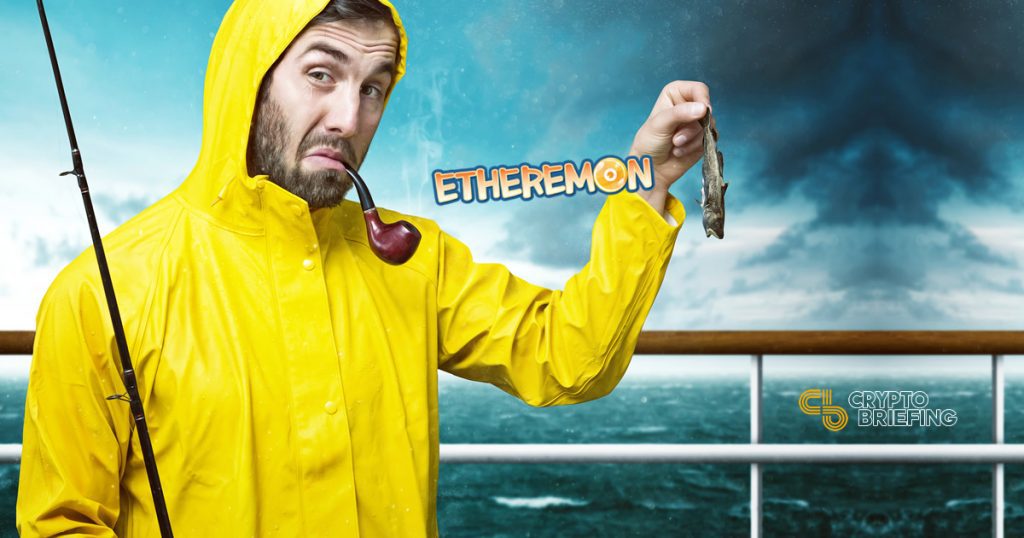 The Ethereum-based game Etheremon has decided to partially move off the ETH network and will "explore options" with Zilliqa's development team.
According to the game's official blog post, battles between users have been taken off-chain because high gas prices have "limited" the Etheremon gaming experience. The developers said the move is temporary until a solution presents itself. Results and in-game assets – such as the monsters themselves – will remain on the blockchain.
Etheremon allows users to capture monsters and battle them against other users. The game has become extremely popular since going live back in December: in its first 24 hours, the game reported 17,000 transactions.
Speaking to Crypto Briefing, Etheremon's co-founder, Ngo "Nedrick" Nam, said the decision was taken in the past few weeks following substantial increases in Ethereum's transaction costs that had made the game "very hard on users".
"Ether gas reached 100 Gwei from 1 Gwei in a matter of weeks", said Ngo. "This meant users went from paying approximately $0.3 or $0.5, to $35 per transaction."
---
Etheremon remains committed to Eth.
Ethereum has become the central platform for decentralized gaming and game developer Energi Mine has released two types of Ethereum token designed for decentralized games: the latest token, the ERC-1155, being released just over two weeks ago.
Although popular among developers, one of Ethereum's main issues has long been scalability. Although developers are building solutions to improve throughput, the platform can currently process a maximum of 20 transactions per second.
The network's speed has slowed considerably over the past few days. Transactions have become expensive and taken hours to process; some analysts have attributed this to a flawed voting protocol by a small Chinese exchange, known as FCoin. Ethereum was brought to a standstill back in December following the launch of the Crypto Kitties game, something this publication reported at the time.
Fears over scalability have led Etheremon to sign a memorandum of understanding with Zilliqa, which will see the two projects explore options for collaboration in the future. Designed specifically as a scalable platform, Zilliqa's development team have previously claimed that during tests, the ZIL network processed 2,000 transactions per second.
For perspective, Visa, the largest payment processor in the world, can handle 8,000 transactions per second.
Nothing has been confirmed, but Ngo suggested that Etheremon could start using Zilliqa to process its transactions on a form of sidechain, whilst maintaining the rest of the game on the Ethereum platform. "The problem is that Ethereum is not really ready for us: the infrastructure isn't there yet for complicated games and that's why we've had to move some of it off-chain," he said.
Ngo also said that Etheremon remains committed to Ethereum. "Ethereum has proven itself to be the best platform for blockchain games", said Ngo. "It a secure platform that is easy to build on. Most importantly I think, people are used to and comfortable with Ethereum projects. "
Crypto Briefing asked Ngo whether it was possible that a name change might be in order if Etheremon takes more of its operations off the Ethereum platform: "The name's not important; it's not under discussion right now", Ngo said.
But if talks with Zilliqa prove to be fruitful, you heard 'Zillimon' here first.
This author is invested in ETH and ZIL, which are mentioned in this article.