Interstellar Prepares For Warp-Speed Transactions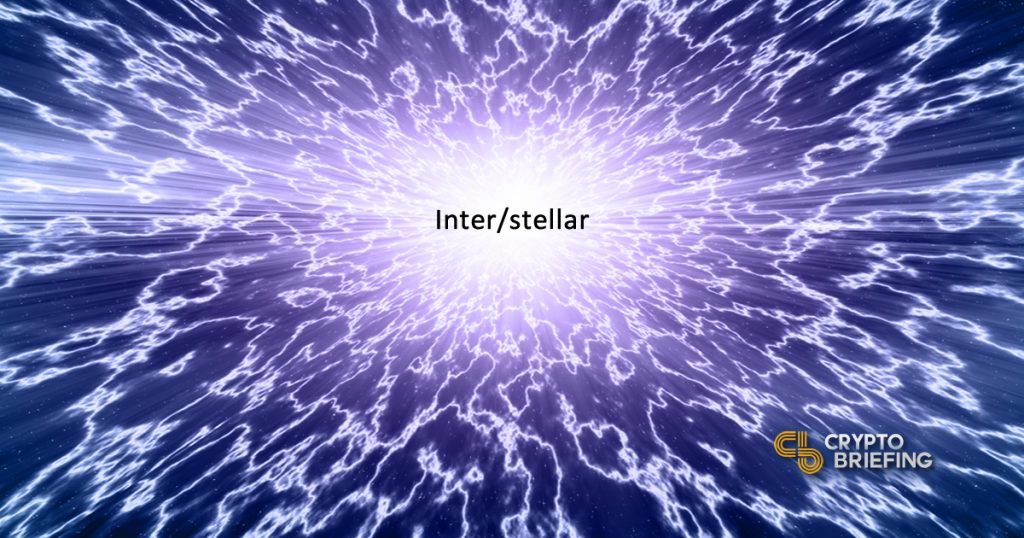 It may be only two days old, but Interstellar is ready to transcend time and space—at least when it comes to international payments. The company, which was only recently formed from the merger of Lightyear and Chain, announced its first partnership with ZED Network, a Canada-based startup for global payments.
In a press release, the two companies said that the partnership aims to "revolutionize the world of cross-border, cross-currency and cross-asset transactions by creating a universal global payment network."
International payments are a cause célèbre in the world of cryptocurrency engineering. Many companies, including Ripple and Stellar, have attempted to pitch blockchain solutions to banks and financial bodies with varying levels of success.
Interstellar is hoping for an intuitive, easy-to-use solution for Money Transfer Operators without the complexities and technical problems usually associated with blockchain payments. As part of the partnership, ZED Network has promised a "remittance-in-a-box" system of mobile and web apps for transfers in multiple currency pairs. It also comes with back office and KYC/AML support, as well as an instant settlement option on top of the Stellar Network.
"ZED provides a unique platform to help Money Transfer Operators immediately participate in the Stellar Network without any investments in technology or integrations," said Paul Arnautoff, Interstellar's Head of Sales and Partnerships. "We're looking forward to working with ZED to expand our reach and provide a broader ecosystem of partners."
This system will benefit small-to-medium sized Money Transfer Operators, who often struggle to achieve the same network effects of larger operators.
"Unlike the current SWIFT system," ZED Network says on its website, the new system "eliminates dependency on banks in favor of a global, distributed network of licensed MTOs to create a faster, cheaper, more transparent money transfer network."
The ZED Network is currently in the Private Offering period of its Public Offering, and participation is open to accredited investors in the United States and Canada. According to the company's investor pitch, it hopes to acquire 1% of the global remittance market within five years.
In the same documents, ZED says that it chose the Stellar blockchain over Ethereum for its fast transactions and low fees.
"ZED Network and the team at Stellar and Interstellar share a vision for transforming the remittances sector by powering cross-border payments seamlessly and instantly," said ZED Network CEO Alan Safahi. "We look forward to collaborating with Interstellar to significantly grow ZED Network's worldwide reach."
ZED's not the only payment system working on the Stellar ledger, although it is currently the only project that is focused on existing Money Transfer Operators.
Tempo, a European payments provider with access to 190 countries, says it can power up to 600,000 transactions for penny-sized fees. Stellar has also paired up with Pundi X, Stripe, and Coins.ph, as well as several other remittance and payments platforms.
The author has investments in Stellar lumens.