Bakkt Has Partnered With Quiznos on Bitcoin Payments
Fast-food sandwich chain Quiznos will accept Bitcoin in some Denver locations.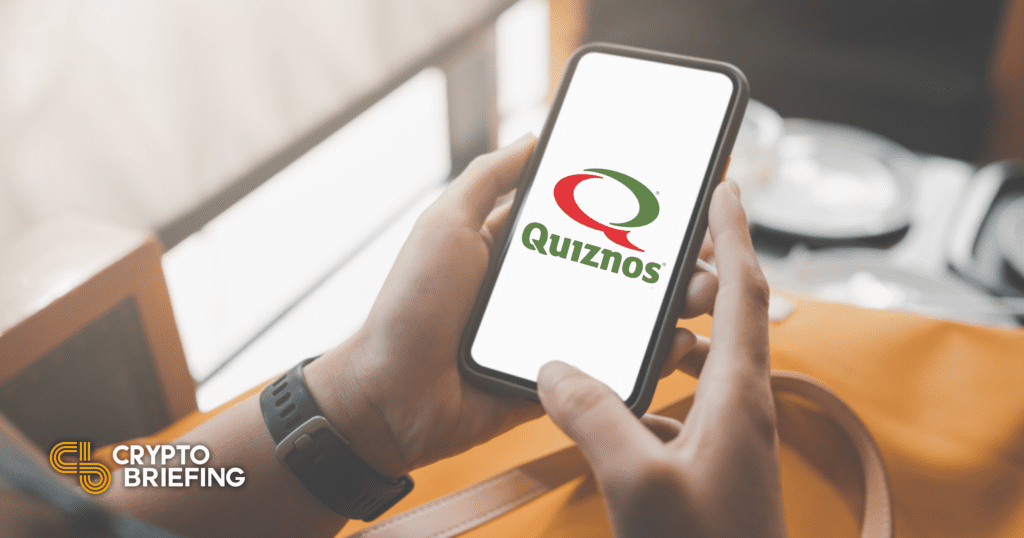 Key Takeaways
Bakkt has partnered with Quiznos, allowing some locations in Denver, Colorado to accept Bitcoin from customers.
Quiznos' presence has fallen dramatically since 2009, as just 300 locations remain open across the United States.
Bakkt has also partnered with Starbucks, which is likely to become a much more high-profile partnership.
Crypto services company Bakkt has partnered with the fast-food sandwich chain Quiznos to accept Bitcoin payments.
Denver Customers Can Pay With Bitcoin
Quiznos customers who want to pay with Bitcoin will need to buy Bitcoin through the Bakkt app. Those who use the app will receive $15 in Bitcoin as a reward for their participation.
Mark Lohmann, president of REGO Restaurant Group, which owns Quiznos, stated that the company is partnering with Bakkt "primarily because it allows us to accept bitcoin directly at the point of sale as part of a quick and seamless transaction."
He also acknowledged changing trends among millennial customers and digital users as a reason for accepting Bitcoin.
The payment option will initially be available in Quiznos locations in Denver, Colorado, including the Denver airport.
Bakkt Chief Revenue Officer Sheela Zemlin suggested that the program could be broadened if successful, "with the potential to expand … to additional Quiznos locations across the country."
Quiznos Is a Failing Brand
Bakkt first attracted attention by partnering with Starbucks in 2018. Though that partnership did not immediately result in Starbucks accepting crypto payments, it appears that most users are able to reload their Starbucks card via Bakkt as of July 7.
Today's partnership is unlikely to draw as much attention as Bakkt's Starbucks strategy due to Quiznos' rapid decline since 2009. There are just 300 Quiznos restaurants in the U.S., while there are 15,000 Starbucks locations across the country.
Fortunately, this is not Bakkt's only business plan. Bakkt launched its payments app in March of this year, allowing users to spend crypto elsewhere. It also continues to operate a futures trading platform.
Disclaimer: At the time of writing this author held less than $75 of Bitcoin, Ethereum, and altcoins.