Bank Of America Could Explore Ripple Tech
But XRP is not mentioned.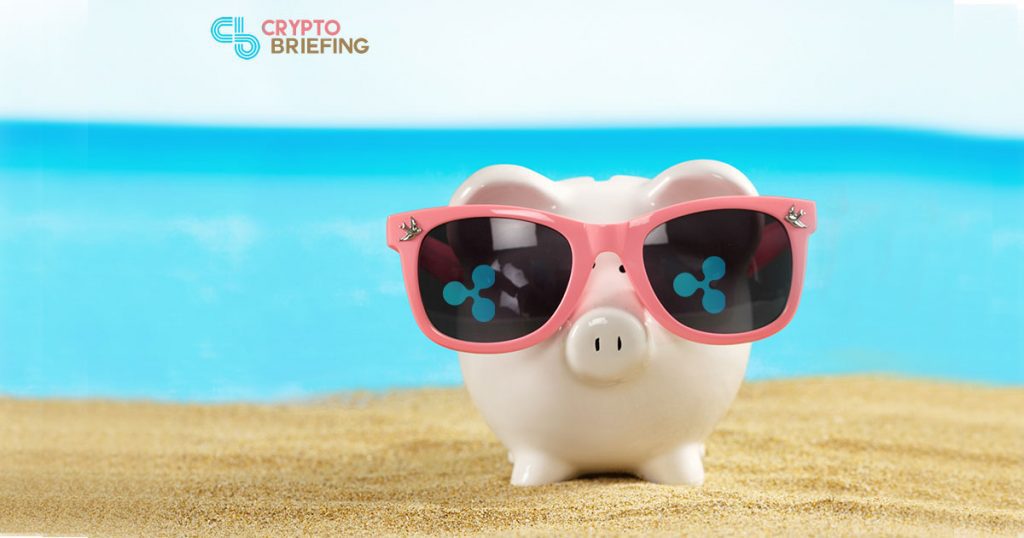 In a move that will undoubtedly excite Ripple supporters, Bank of America (BofA) has filed a patent describing an international settlement system based on Ripple's distributed ledger technology.
Bank of America is the second-largest banking institution in the United States and accounts for almost 11 percent of all deposits in the country. Ripple Labs has recently begun expanding its operations to major banks around the world, with the launch of its xRapid and xCurrent products, designed for use by traditional financial institutions.
The announcement might be met with skepticism after last month, when Thailand's Siam Commercial Bank denied that it was planning to adopt Ripple technology. But in this case, details of the patent are available on Google Patents, clearly citing Bank of America Corp as the applicant and defining the process of blockchain-based payments using Ripple DLT.
Ripple's CEO, Brad Garlinghouse, did nothing to dispell the rumors of a collaboration with BoA. In a recent appearance on Bloomberg, the Ripple chief "could neither confirm nor kill" the rumors, while hinting that the patent could have been leaked prematurely. "I too was surprised by that patent application," he said elusively, adding: "we have not announced anything."
Bank of America is no stranger to DLT, having reportedly filed over 50 cryptocurrency and blockchain-related patents in the past two years. In December last year, the bank famously patented plans for the development of a DLT-based ATM that would solve communication and tracking problems between branches and the devices.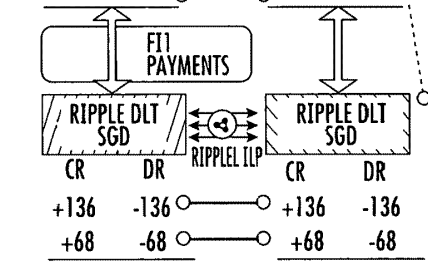 The new Ripple-related patent is designed to facilitate real-time transactions and settlements between BoA branches around the world. The use of DLT technology means the banks would no longer need to wait days for international settlements to clear as the identities of both sender and receiver can be immediately verified.
While the patent clearly mentions the company Ripple, there is no mention of XRP, the cryptocurrency that Ripple uses to provide liquidity on its xRapid network. While XRP can be useful in certain situations, Ripple's systems do not necessarily require it to operate.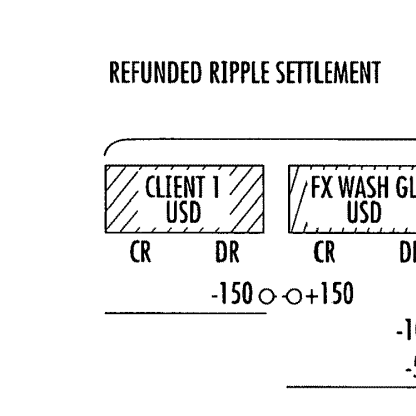 The description of the patent begins "Embodiments of the present invention provide a system operatively connected with a blockchain distributed network" and includes various figures illustrating the benefits that a DLT-based system will offer over existing processes. Some of the page titles include "Refunded Ripple Settlement", "Traditional Relationship" and "Introducing Real-Time Settlement."
---
SWIFT won't let up that easily
Ripple has long-touted itself as a successor to the outdated SWIFT system that banks currently use to make international settlements. SWIFT (Society for Worldwide Interbank Financial Telecommunications) has been around for almost half a century and is often criticized for the long waiting times associated with its usage. However, faced with the competition from DLT technology, SWIFT has begun to improve upon its systems.
In a recent trial, SWIFT's new Global Payments Innovation (GPI) system was able to complete payments in as little as 13 seconds. The tests were performed between 17 banks spread across seven countries around the world, including China, Australia, Canada, Luxembourg, and Singapore.
Ripple's technology can technically complete transactions even faster, with speeds of five to seven seconds. But SWIFT's concrete position within existing financial infrastructure will present a formidable obstacle, especially to newcomers like Ripple.