Bank of Ghana Aims to Bolster Economy with CBDC Pilot
A central bank digital currency could help support financial inclusion.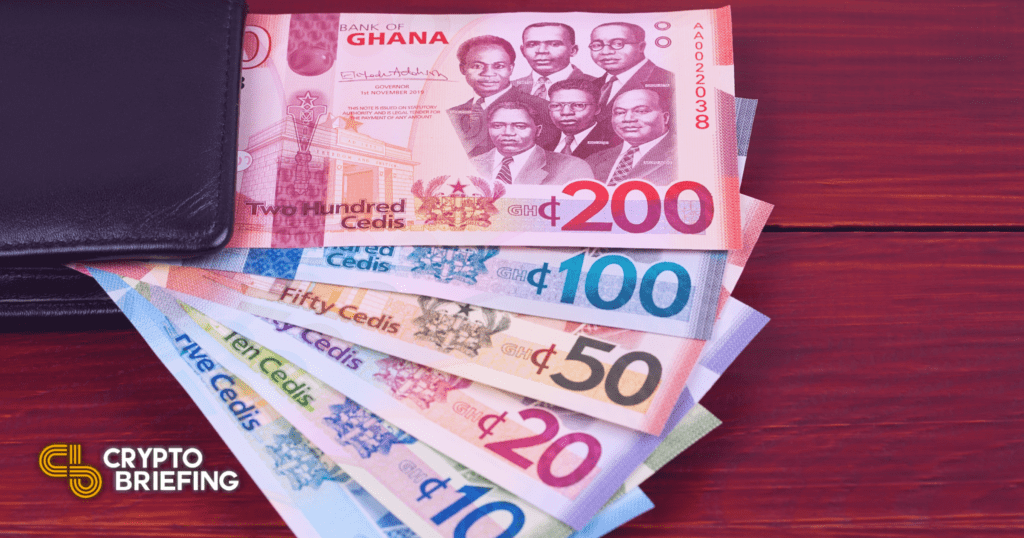 Key Takeaways
The Bank of Ghana has announced a CBDC pilot starting in September.
Launching a CBDC in Ghana could help improve the economy and financial services.
The central bank said cryptocurrency technology is "very laudable."
The Bank of Ghana has announced that it will deploy a CBDC pilot in September as the country moves further towards a cash-lite economy.
Ghana Plans CBDC Pilot
Ghana is the latest African nation to announce a central bank digital currency (CBDC) pilot program.
The country's central bank will launch a CBDC pilot in September, First Deputy Governor Maxwell Opoku-Afari told Modern Ghana Friday.
Mr. Opoku-Afari said that a CBDC would further advance financial inclusion, promote the efficiency and stability of the payment system, and foster competition in the financial sector.
Today, many Ghanaians use non-bank mobile money services to store wealth, as the current financial system fails to meet their needs. However, many mobile money providers issue "e-money," which is not backed by cash. Addressing this issue, the First Deputy Governor said:
"The mobile monies transaction are not backed by cash and hence limiting the value addition. The central bank's digital currency is fiat money, it is cash on its own so that financial institutions like the banks and Fintechs will be able to create value addition on the digital cash."
If Ghana's central bank can get more citizens to use its CBDC over mobile money, it will help broaden the tax base and support financial inclusion.
Although cryptocurrencies are not yet legal in Ghana, the move towards CBDC development shows that the central bank is acknowledging the need for digital payments and digital delivery of financial services. On cryptocurrencies specifically, Mr. Opoku-Afari said that the "technology is very laudable and we have setup a team that is studying it."
Ghana is not the only African nation to experiment with digital currencies. South Africa, a nation with a high level of crypto engagement, announced its second CBDC trial in February. Senegal also made headlines last year when R&B singer Akon announced plans for a futuristic smart city in the country. As part of several technological innovations, the city will use the blockchain-based "Akoin" as its de facto currency.
Ghana's CBDC pilot program begins in September, though the full launch date is yet to be announced. The central bank says that the success of the pilot would determine the next step the bank takes.