Basic Attention Token Rebounds Despite Brave Autofill Controversy
Basic Attention Token's price goes wild after Brave browser violated people's privacy.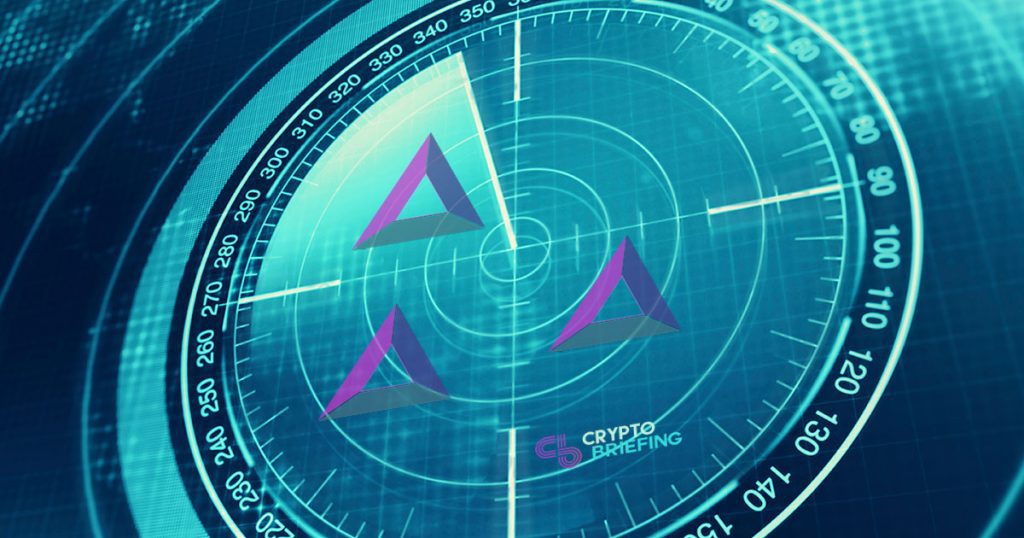 Key Takeaways
Brave browser reportedly redirected its users to the company's own referral links when navigating to different platforms such as Binance, Coinbase, and others.
Following the incident, the price of Basic Attention Token plummeted over 6%.
But over the last few hours, the bulls appear to have stepped in, signaling that BAT is poised for further gains.
Basic Attention Token prices dropped and pumped after Brave was caught red-handed adding affiliate codes to different websites without user consent.
Brave's Misconduct Ignites Sell-Off
Privacy centric web browser Brave made it to the headlines of the cryptocurrency market after violating the privacy of its customers. A significant number of users reported that the firm was redirecting them to its own referral links when navigating to platforms such as Binance, Coinbase, and others.
So when you are using the @brave browser and type in "binance[.]us" you end up getting redirected to "binance[.]us/en?ref=35089877" – I see what you did there mates 😂

— CR1337 (@cryptonator1337) June 6, 2020
Brendan Eich, CEO of Brave, immediately took to social media to apologize for the "mistake," but the damage had already been done. The company's native cryptocurrency, Basic Attention Token, took a 6% nosedive that saw it drop below $0.23 in a matter of hours.
Despite the fear, uncertainty, and doubt surrounding Brave, it seems that investors and market participants alike took advantage of the recent price action to get back into the market. The massive buying pressure allowed BAT to recover losses and reach a new monthly high of over $0.25. Now, different on-chain metrics show that Basic Attention Token could have more gas in the tank.
Bullish Signs on the Horizon
BAT's on-chain volume, for instance, supports the rally seen in the last few hours. The recent price action triggered a spike in on-chain volume, allowing it to make a higher high since the correction began. If this metric continues to increase, Basic Attention Token could be poised for a further upward advance.

The token's network growth adds credence to the bullish outlook. The steady increase in the number of new BAT addresses being created on a daily basis shows high levels of user adoption over time.
Brian Quinlivan, Market and Social Media Director at Santiment, believes that a rising network growth can be considered as "one of the most accurate price foreshadowers."
"Generally, [we can] see that a rising network growth leads to a rising price of any project over time, in most cases. On the flip side, declining network growth for a long enough stretch can usually indicate a future slumping price with the lack of newly created addresses constantly in-flowing the coin or token," said Quinlivan.
Under this notion, the fact that the number of addresses being created on a daily basis has outpaced the number of addresses going to zero is certainly encouraging. And, it may indicate that this altcoin is bound for a new monthly highs.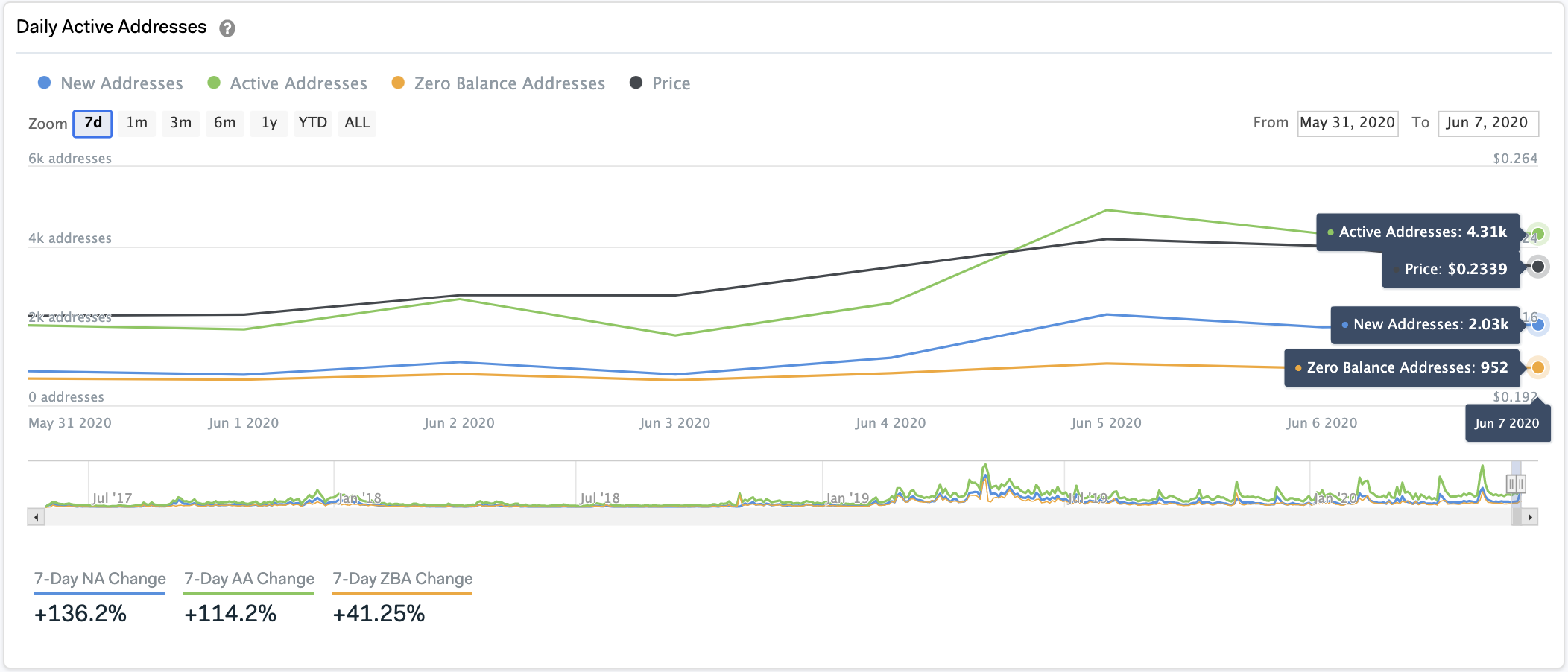 IntoTheBlock's "In/Out of the Money Around Price" (IOMAP) model suggests that the most important resistance barrier ahead of Basic Attention Token sits between $0.25 and $0.26. Here, approximately 7,400 addresses bought over 48 million BAT.
Such a massive supply wall might contain this utility token from posting further gains. Beyond this barrier, there are no other significant barriers that would prevent Brave from reaching $0.28.

On the flip side, the IOMAP reveals that the support area around $0.24 must hold because if it fails to do so, the optimistic view will be jeopardized. Under such circumstances, a spike in the selling pressure behind BAT could see its price plummet towards $0.20.
Nevertheless, the crypto markets are unpredictable. Investors should wait for a break of support or resistance before making a trade to help minimize losses and expand opportunities for profit.
For more key market trends, subscribe to our YouTube channel and get weekly updates from our lead bitcoin analyst Nathan Batchelor.