The Top Ten Bitcoin Holiday Gifts for 2020
A list of the best Christmas gifts for Bitcoin lovers.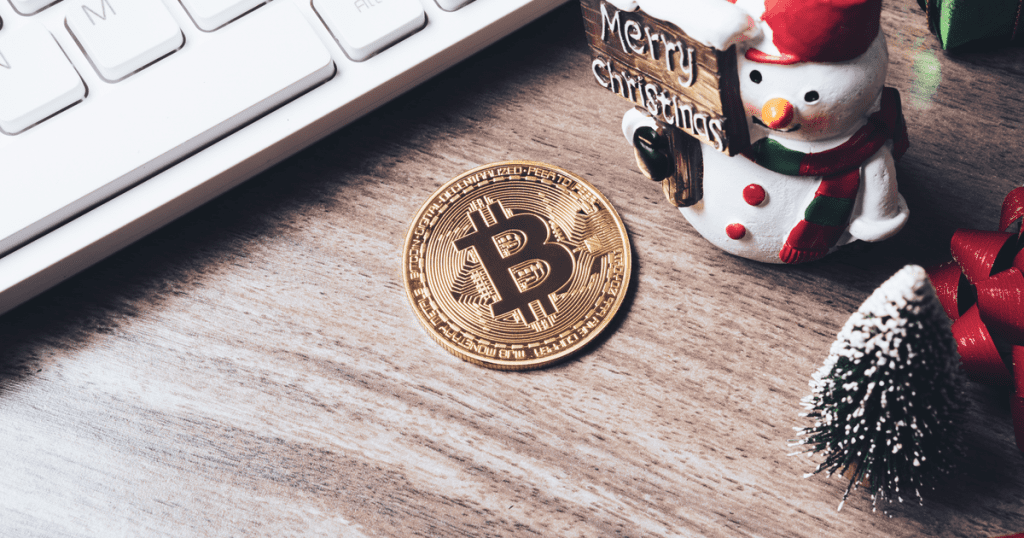 Key Takeaways
If you're looking for a Christmas gift, you can buy cryptocurrency and give it to friends, family, or charity.
Alternatively, you can buy Bitcoin media and merchandise.
Or, you can buy "tech toys" like miners and hardware wallets.
Bitcoin prices have touched all-time highs this holiday season, and mainstream interest in cryptocurrency is growing quickly.
That makes 2020 one of the best years to give cryptocurrency-themed items to friends and family. Listed below are some of the best Bitcoin gifts that money can buy.
1. Give the Gift of Bitcoin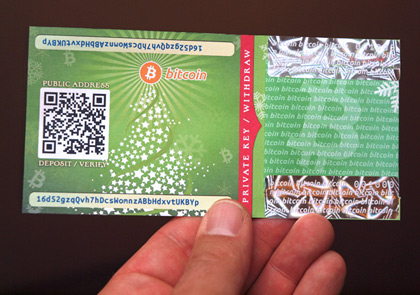 The most straightforward Bitcoin gift is cryptocurrency itself. Though you can send a standard Bitcoin transaction as a gift, there are plenty of other ways to give away Bitcoin. For example.
Create Christmas-themed paper wallets at BitcoinPaperWallet.com (but note that this is only safe for small amounts of crypto).
Send money via PayPal and add instructions on how to buy cryptocurrency on PayPal's new exchange.
Send a redeemable crypto voucher from CoinVouchers.
Spend your Bitcoin on a gift card from Bitrefill.
Send Bitcoin through a tip bot on Twitter or social media.
2. Bitcoin Movies and Documentaries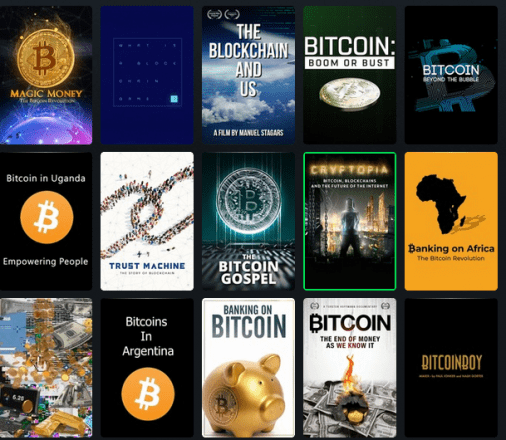 Bitcoin movies are ideal for those who want to learn about cryptocurrency but don't necessarily want to own it. If you want to share a movie, choose from titles on this Letterboxd list.
This year's notable film releases include Banking on Africa, a documentary created for the South African production house Documinute. Also notable is Monero Means Money, a Monero documentary that briefly topped box office charts due to a lack of other films showing during COVID-19 shutdowns.
Use Letterboxd's "Where to Watch" feature to find distributors.
3. Decorative Crypto Collectibles

If you like crypto art, consider sending someone a crypto collectible as a keepsake or digital decoration. Each token is unique and can be auctioned for cryptocurrency at a later date. There are several Christmas-themed lines of collectible tokens on OpenSea, including:
4. Bitcoin Merchandise and Novelties

There are countless novelty Bitcoin-themed items on the market, from Bitcoin-themed socks and sweaters to coffee mugs and laptop stickers. If you want to pay for your gift with Bitcoin, choose a merchant from Cryptwerk's list of online souvenir shops.
5. Bitcoin Books and Guides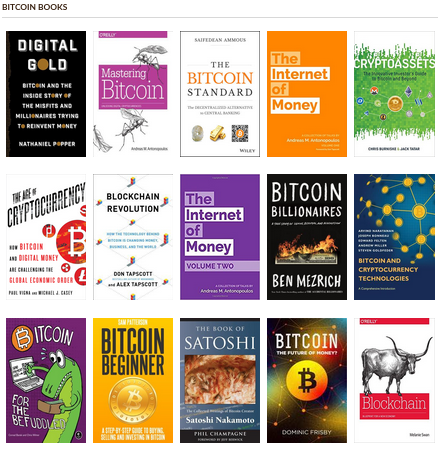 Consider giving a Bitcoin book to anyone new to cryptocurrency. Choose from this list of books on Goodreads to find beginner's guides, manuals, and crypto histories.
This year's popular books include My First Guide To Bitcoin by Andrew O'Neil and A Short & Happy Guide to Bitcoin, Blockchain, and Crypto by Del C. Wright. Both books have received a five-star rating on Goodreads and can be purchased on Amazon.
6. Make a Crypto Donation
If you donate to charities on behalf of others as a gift, consider making your donation in Bitcoin this year. Several charities accept crypto donations, including:
BitGive, a charity focused on world health and the environment.
The Giving Block, a website that allows you to donate Bitcoin to various mainstream charities.
GiveCrypto, a charity that is focused on Venezuela.
Binance Charity, operated by the major crypto exchange Binance.
Note that not every website will allow you to dedicate your donation to someone else, so you'll have to do that manually.
7. Hardware Wallets and Security Tools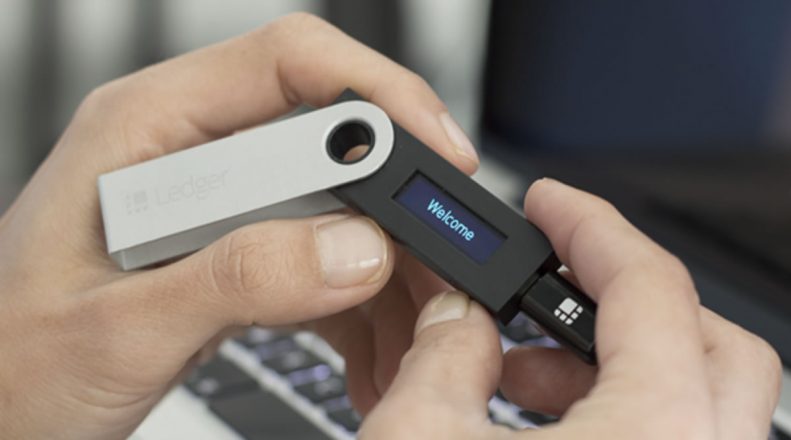 If you know someone who has already invested in Bitcoin, give them a way to keep their funds safe with items such as:
A Ledger or Trezor hardware wallet for offline "cold" storage.
A metal wallet for disaster-proof crypto storage.
A YubiKey stick to keep exchange passwords secure.
Faraday bags to shield devices from electrical discharge.
Fireproof bags or boxes to keep other items safe.
8. Mini Mining Devices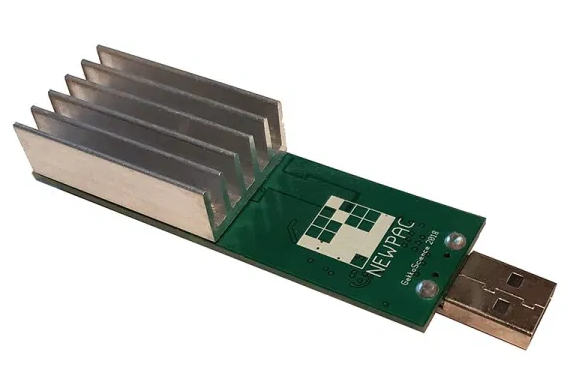 GekkoScience's USB mining sticks are a good "tech toy" for crypto enthusiasts. Though Bitcoin mining is rarely profitable unless you have a high-end mining rig, inexpensive mini mining sticks provide an easy way to learn mining basics. Because profits are not guaranteed, mining altcoins speculatively is the best approach.
GekkoScience USB mining sticks can be purchased for upwards of $60 via various resellers. Combine this gift with an external USB hub to prevent USB ports from burning out.
9. Crypto-Enabled Smartphones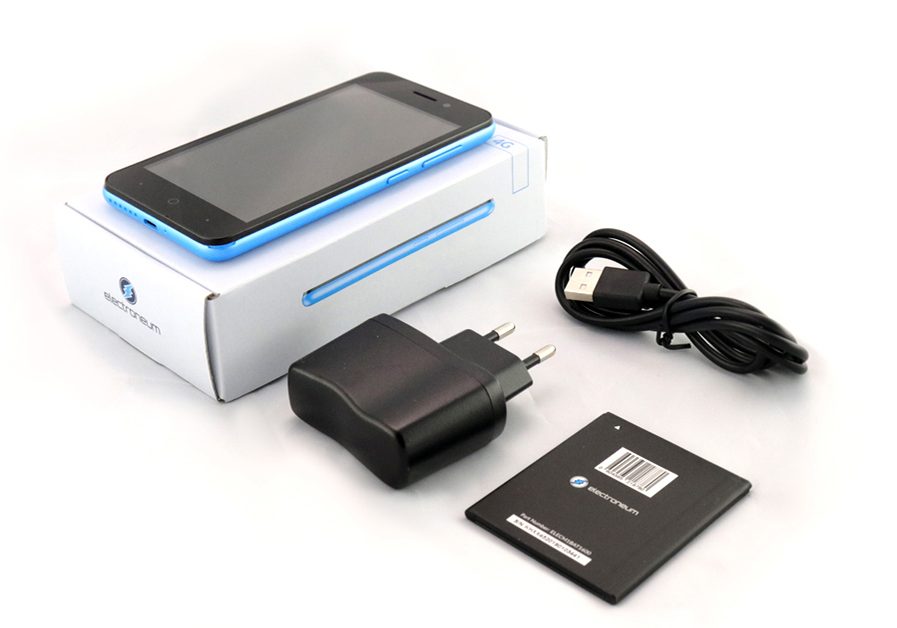 Now that crypto is becoming mainstream and gaining use as a means of payment, several smartphone manufacturers are adding built-in cryptocurrency functionality. Notable blockchain phones include:
Samsung Galaxy S10
Samsung Galaxy Note10 KlaytnPhone
HTC Exodus 1
Electroneum M1
Sirin Labs Finney
Since many of these devices are high-end, manufactured in limited amounts, and hard to find, you could take a "do it yourself" approach. Buy any smartphone, install a cryptocurrency wallet, and bookmark crypto websites before you give it away.
10. Combine It With a Christmas Card

Top off your gift with a Bitcoin-themed Christmas card, available from Redbubble, Cafepress, or Zazzle.
The author of this article is invested in Bitcoin.