Biden Administration Seeks Crypto Oversight Amid Hamas Concerns
Deputy Treasury Secretary calls on crypto to stop enabling terror funds.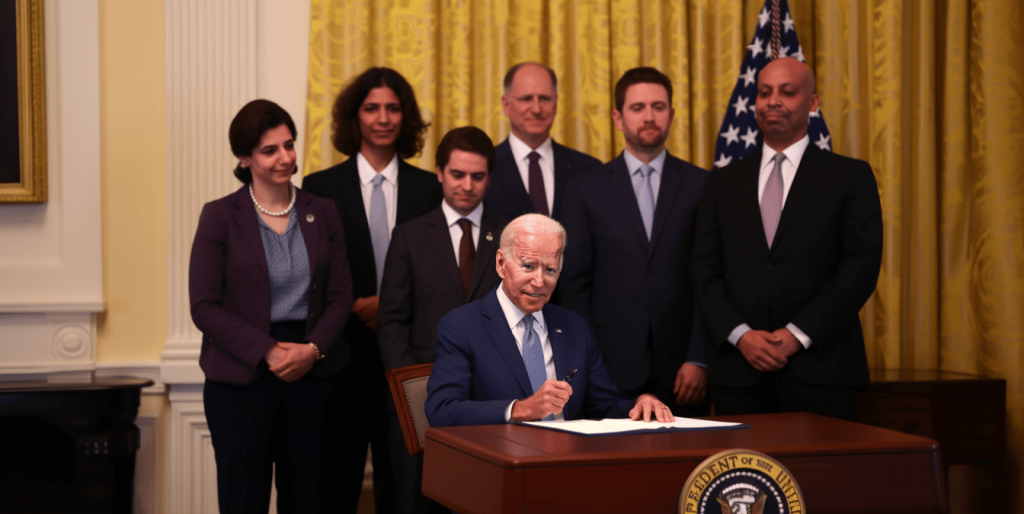 The Biden administration is urging Congress to grant new regulatory powers to crack down on the illicit use of crypto, citing concerns that militant groups like Hamas are utilizing digital assets to raise funds for attacks, according to a report by The Wall Street Journal.
Deputy Treasury Secretary Wally Adeyemo revealed today that the Treasury Department has been conferring with lawmakers about potential legislative actions targeting terror financing via crypto. Adeyemo pointed to Hamas's Oct. 7 attack on Israel as evidence of the "increased focus on the illicit financial use of digital assets." Hamas has openly sought to leverage crypto for fundraising.
"There are places where we think Congress needs to act," Adeyemo commented during remarks at a financial conference. "We're going to work with Congress to get more tools."
The alleged role of crypto in bankrolling Hamas and other militant organizations has drawn intense scrutiny after last month's violence in Israel. The Treasury Department recently labeled international crypto mixers, which provide anonymity to users, as money laundering hubs that help enable terror funding.
While applauding this move, Adeyemo indicated further measures are imperative from both legislators and crypto firms themselves. He urged the industry to "self-regulate" and ensure their platforms aren't exploited for "heinous acts."
The calls for tougher oversight follow bipartisan demands for details on how terror groups leverage crypto. Over 100 members of Congress recently queried the Treasury on this topic and potential legislative remedies. Some crypto advocates argue the role of digital assets in terror funding is overblown.
Despite accusations by The Wall Street Journal and US lawmakers, blockchain investigations specialist Elliptic declares no evidence Hamas is benefiting from considerable crypto donations to finance its operations against Israel.