Biden Administration Sees Crypto Regulation as a Matter of National Security
The President's forthcoming executive order will reportedly task federal agencies with formulating holistic crypto regulations.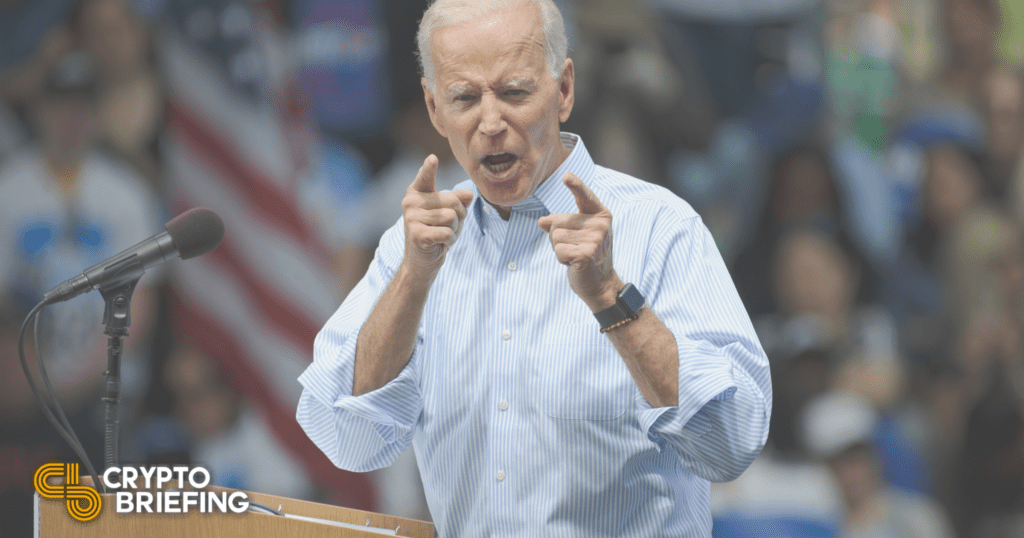 Key Takeaways
The Biden administration is set to order government agencies to propose crypto regulations within weeks.
The order is intended to develop a regulatory framework as a matter of national security.
The memorandum will task bodies to keep innovation in mind while still tackling issues like illicit activity.
President Joe Biden's administration has plans to task various federal agencies with regulating crypto assets as a matter of national security. The executive order is expected within weeks.
Biden to Task Agencies with Proposing Crypto Regulations
Cryptocurrency regulation is an important component of national security, according to the Biden administration.
Per a Barron's source, the White House will order government bodies to conduct analyses on digital assets including cryptocurrencies, stablecoins, and non-fungible tokens for the purpose of creating a regulatory framework. According to the source, the administration's goal is to take a holistic look at crypto assets in order to "develop a set of policies that give coherency to what the government is trying to do in this space."
The White House, nevertheless, has no plans to issue recommendations of its own but rather would require government agencies to put forth their own proposals, for which the White House would synthesize and bring together.
The Barron's source emphasized the administration's desire for the "harmonizing" of regulations, particularly globally and between nations since "digital assets don't stay in one country."
Many parts of the government are set to be involved, including the State Department, Treasury Department, Council of Economic Advisers, National Economic Council, and the White House National Security Council.
The current lack of consensus on varying issues (e.g. what constitutes a security) is something the Biden administration seeks to address.
Per Bloomberg last week, though, the administration's focus is not only on issues like digital currencies being used for illegal activities or the overall, but rather on the systemic impacts crypto assets might have. In fact, the White House also seems keen on allowing the U.S. to be at the forefront of the growing space's innovation.
Regulators in the U.S. have already been interacting with the digital asset subject recently. Congress had colorful hearings on stablecoin regulation last month, as well as hearings on the environmental impact of cryptocurrencies only last week. Meanwhile, The Federal Reserve finally released its long-awaited central bank digital currency report on Jan. 20. Other nations, though, are taking different approaches, with the Bank of Russia flirting with a crypto ban and top EU regulators urging a Proof-of-Work mining ban.
Disclosure: At the time of writing, the author of this piece owned BTC, ETH, and several other cryptocurrencies.