U.S. Senator Slams Stablecoins
Senator Sherrod Brown, with more than a hint of irony, wondered out loud what could possibly go wrong with "magic money?"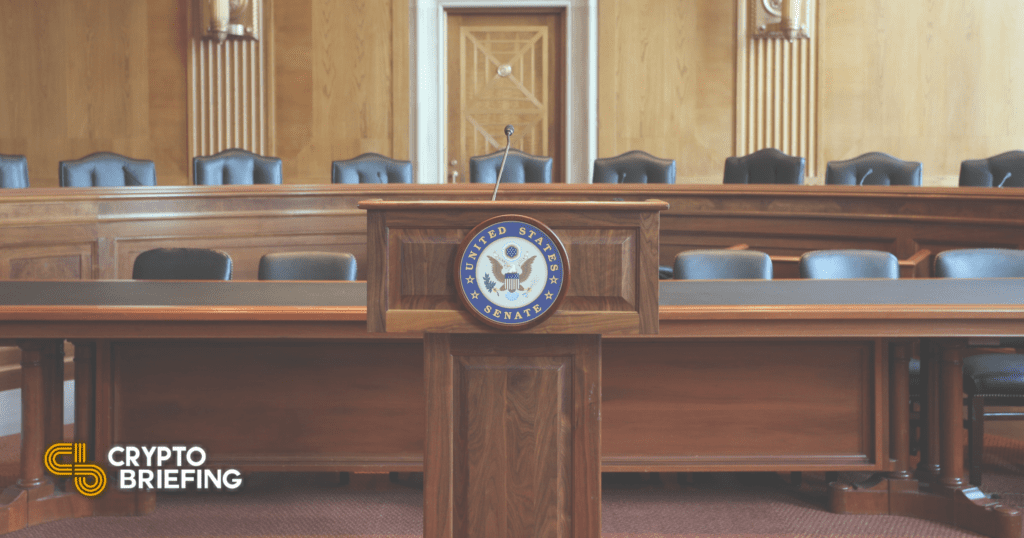 Key Takeaways
The U.S. Senate Banking Committee held a hearing on stablecoin regulation today.
Senator Sherrod Brown made some biting remarks on cryptocurrency and the role that stablecoins play in cryptocurrency markets.
Several witnesses also made their cases for varying degrees of regulation while acknowledging the potential benefits of cryptocurrency.
The U.S. Senate Committee on Banking, Housing, and Urban Affairs held a hearing this morning on stablecoin regulation. Senator Sherrod Brown, who chairs the committee, was particularly wary of the technology.
Senator Brown Was Not Impressed
The hearing began with Senator Sherrod Brown (D-OH) delivering a monologue on stablecoins and their intimate relationship with what he called the "new fantasy economy" of cryptocurrency. Senator Brown claimed that stablecoins make it easier for people to risk their money on volatile, and sometimes fraudulent, crypto assets.
The Senator acknowledged that the cryptocurrency industry as a whole warranted further examination, if only because of its sheer size and market capitalization. However, although Senator Brown acknowledged that the lack of trust in banks was understandable, he went on to say that "a big tech scheme that makes it easier for hard-working Americans to put their money at risk isn't the answer."
Senator Brown acknowledged the potential usefulness of stablecoins since other, more volatile cryptocurrencies can have high transaction fees, making them bad as payment systems. However, he likened the exuberance in today's crypto markets to those seen in the 1920s before the 1929 Wall Street Crash.
Other Witnesses
The hearing also included testimony from several witnesses. Many expressed general hesitancy over stablecoins and advocated for regulation.
Alexis Goldstein, Director of Financial Policy at the Open Markets Institute, argued that stablecoins are not promising as a payment system because they do not satisfy four requirements: low fees, predictability, exchangeability for goods and services, and consistent speed. She also argued that stablecoins are used predominantly for trading rather than for paying for goods and services.
Law Professor Hilary Allen of American University expressed hesitancy over allowing stablecoins into the traditional financial system due to threats they pose to monetary policy. She also expressed worry over the potential for "runs" on stablecoins, and voiced her concerns over complicated governance mechanisms in which it can be difficult to establish individual accountability.
Jai Massari, Partner at Davis Polk & Wardwell, LLP, supported the idea of expanding the federal role in regulating stablecoins, arguing for "commonsense regulation for stablecoins in a way that takes into account their risks and benefits." She did not deem it necessary to treat all stablecoin providers as FDIC-insured banks as long as they were properly regulated.
The hearing took place the same day that Tether, the issuer behind the prominent stablecoin USDT, was hit with a new class-action lawsuit over doubts concerning its claimed backing of one U.S. dollar per USDT issued.
Disclosure: At the time of writing, the author of this piece owned BTC, ETH, and several other cryptocurrencies.