Biden Administration's Crypto Executive Order Expected Next Week
The Executive Order will direct government agencies to investigate cryptocurrency as a matter of national security.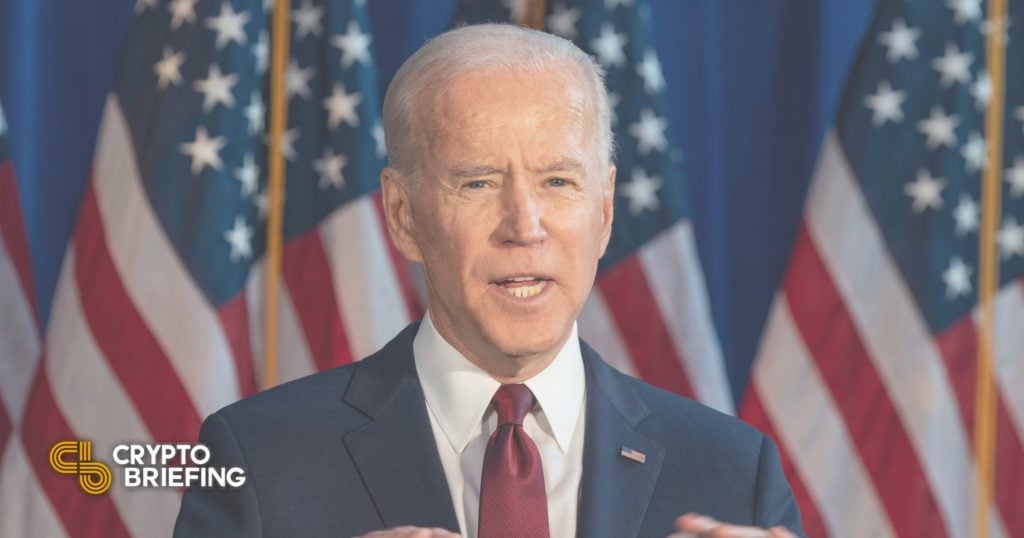 Key Takeaways
President Biden is expected to issue an Executive Order next week mandating several government agencies to study cryptocurrencies.
The agencies will have three to six months to produce a regulatory report for the White House.
The Biden Administration will reportedly use the input to direct its regulatory approach to digital assets.
The Biden Administration's Executive Order directing government agencies to investigate cryptocurrency regulation is expected next week.
Regulatory Picture to Gain Resolution
The Biden Administration is ready to push ahead with its investigation into crypto regulation.
Next week, President Joe Biden will reportedly issue an order mandating government bodies to study cryptocurrencies and a central bank digital currency as a matter of national security. The Biden Administration's aim appears to be to synthesize reports from a wide swath of government agencies to establish a more synergized, holistic set of policies for digital assets. Upon issuance of the directive, agencies will be expected to report their findings to the White House within 90 to 180 days.
As part of its Executive Order, The White House will call upon the Department of Treasury, the State Department, the Justice Department, and the Department of Homeland Security to bring forward reports on payment systems and the future forms money might take. Additionally, The Financial Stability Oversight Council will be tasked with assessing the effects digital assets might have on financial stability. The Council was already directed to examine stablecoins by the President's Working Group late last year.
The study of cryptocurrencies' effects on market competition will be tasked to the Attorney General, the Federal Trade Commission, and the Consumer Financial Protection Bureau. The latter two are also expected to examine digital assets' potential impact on privacy.
The Treasury, alongside the Securities and Exchange Commission, various banking agencies, and the Commodities Futures and Trading Commission, will be held responsible for understanding consumer and investor protection with regard to cryptocurrencies.
Additionally, the Office of the Comptroller of the Currency and the Federal Deposit Insurance Corporation will report to the President on possible consumer protection issues with digital assets.
The Executive Order is also expected to task various agencies with coordinating internationally on digital assets standards and direct several governmental bodies to understand the technical requirements of a central bank digital currency system for the U.S.
Earlier this month, the Boston Fed, alongside The Massachusetts Institute of Technology, published the results of Phase One of its Project Hamilton, a technical evaluation of CBDCs. Two weeks earlier, the Federal Reserve published its own CBDC report.
Some agencies have not waited for the Executive Order to get started. Yesterday, the Department of Justice announced a Virtual Asset Exploitation Unit that will serve the Federal Bureau of Investigation.
Disclosure: At the time of writing, the author of this piece owned BTC, ETH, and several other cryptocurrencies.