Billionaire Hedge Fund Manager Stan Druckenmiller Buys Bitcoin
Billionaire reverses his negative stance on cryptocurrency.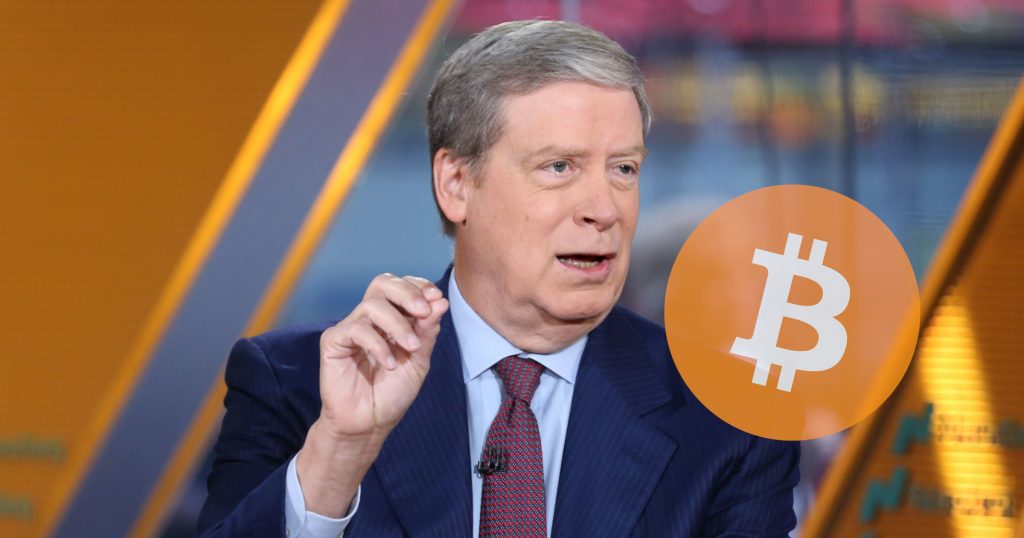 Key Takeaways
Billionaire Stan Druckenmiller says that he has purchased Bitcoin.
He believes that the investment will perform better than gold.
Druckenmiller is among the 400 wealthiest investors.
Stan Druckenmiller, a billionaire hedge fund investor, has invested in Bitcoin, according to a recent CNBC interview.
Druckenmiller endorsed Bitcoin by stating that the cryptocurrency "has a lot of attraction as a store of value to both millennials and the new West Coast line." He added that Bitcoin has existed for 13 years and that it builds on its brand every day.
Though his investment in gold remains several times larger than his BTC holdings, his Bitcoin investment may perform better, said Druckenmiller. "It is thinner, more illiquid, and has a lot more beta [risk-return potential]," he explained during the interview.
In conversation with Bloomberg in June 2019, Druckenmiller previously stated that he would not purchase Bitcoin—meaning today's statement represents a complete shift in his stance. According to Bloomberg's billionaire list, Druckenmiller is among the world's 400 wealthiest investors, with a net worth of $5.83 billion.
He joins several other private investors that have invested in cryptocurrency in recent years, including Jack Dorsey, Elon Musk, Tim Draper, Mark Cuban, and Paul Tudor Jones.