Binance Academy Launches to Improve Blockchain Education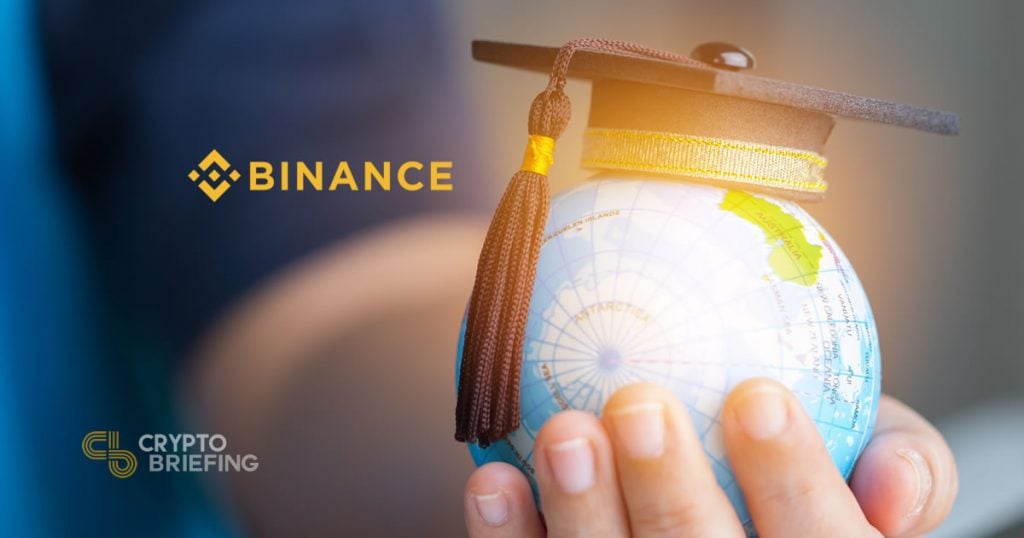 Blockchain has influenced various industries over the world, but some people remain unaware of the impact the technology has had and will have in the future. Many countries understand the importance of blockchain moving forward and have taken the initiative to educate about this technology. Crypto exchanges have also made moves to share their knowledge, including Binance, which just launched its own educational initiative.
What Purpose Does the Binance Academy Serve?
The Binance Academy is the latest project of the major exchange, which is hopeful the eponymous educational initiative will provide a greater understanding of blockchain technology for investors as well as novices curious for more information. The initiative is being designed to become the one-stop-shop for the Binance ecosystem as it seeks to develop into the central global hub for blockchain and cryptocurrency.
The exchange created the Binance Academy on an open-access platform that will be universally available to provide a wide range of fundamental and advanced knowledge to anyone. Through the initiative, topics may include the advancement of blockchain and its application to cryptocurrency and the best security practices.
Changpeng Zhao, the CEO of Binance, claims the exchange has a responsibility to provide the entire world with the platform to educate itself through an easily accessible system full of high-quality educational content. In fact, users will have a pivotal role in the development of the platform because the exchange is relying on the suggestions and feedback of the Binance community to help improve the academy's curriculum.
Considering how quickly the entire blockchain and cryptocurrency industry moves, the Binance Academy's content will require consistent attention to ensure all the platform's information is accurate and continuously adapts to the ever-changing industry. That could prove to be the Binance Academy's greatest challenge in the years to come.
Blockchain Education Entering the Classroom
Meanwhile, the University of Arkansas announced its own Blockchain Center of Excellence to be part of the school's Sam M. Walton College of Business Department of Information Systems. The center's purpose will be to educate students on the importance of blockchain in the future of business and digital security. It will also serve as a hub to develop blockchain projects, create jobs, and strengthen the state's business industry.
Many other universities all over the United States are implementing their own programs into the curriculum to ensure students have some knowledge of cryptocurrency and blockchain. A fundamental understanding of these concepts has become a necessity for the next generation of tech graduates to be successful.
Several universities – and Binance – are aware of this and have given themselves a head start in the upcoming fight for knowledge.
The author is not invested in any digital asset mentioned here.