Binance Australia Suspends Cash Withdrawals, Loses Banking Partner Due to Compliance Shortcomings
Binance Australia reduces fiat usage as third-party platform halts Australian dollar deposit and withdrawals, citing Binance's lack of compliance requirements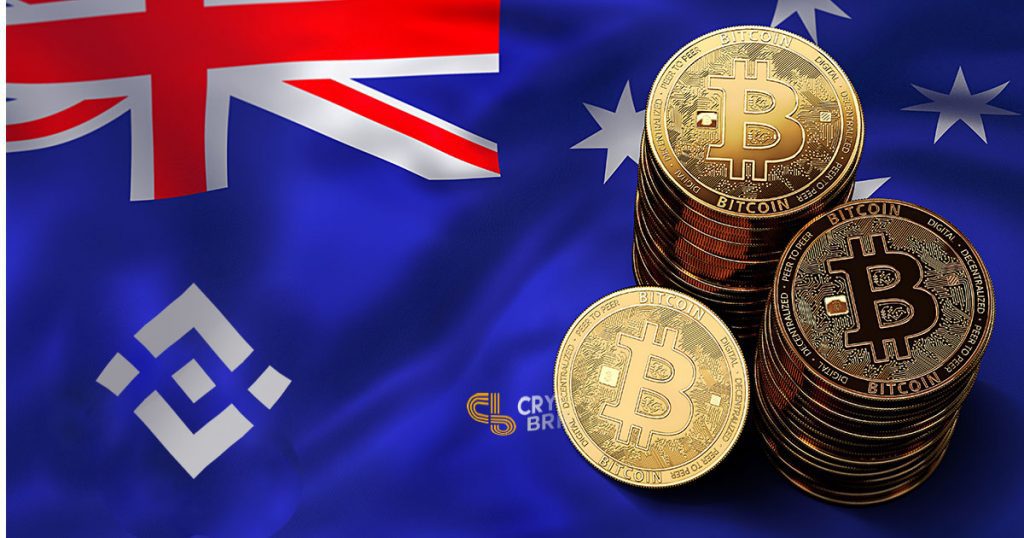 Key Takeaways
Binance Australia suspended PayID and bank deposit deposits and withdrawals for Australian dollars due to third-party peyment provider.
The third-party platform, Cuscal, stated that Binance failed to meet the platform's compliance regulations.
Binance Australia still operates debit or credit on its peer-to-peer marketplace.
Binance Australia, a subsidiary of one of the industry's largest cryptocurrency exchanges, has announced that it will be suspending deposits and withdrawals of Australian dollars via PayID and bank transactions for Australian users. The company cited a decision made by a third-party payment partner as the reason behind the sudden disruption, but it does not affect credit or debit card transactions on the peer-to-peer marketplace.
In an email, Binance Australia said that it was working hard to find an alternative provider to continue offering AUD deposits and withdrawals. The company also noted that credit and debit card purchases were still operational on its peer-to-peer marketplace. Binance further published the news on Twitter:
Fellow Binancians,

We regret to inform you that with immediate effect we are unable to facilitate PayID AUD deposits for Binance users due to a decision made by our third party payment service provider. We understand from our third party payment service provider that Bank…

— Binance Australia (@Binance_AUS) May 18, 2023
The third-party company, Cuscal, said that Binance failed to meet its strict compliance requirements in an effort to reduce scams and frauds, further telling the Sydney Morning Herald that "Cuscal has strict due diligence, onboarding and compliance requirements for our clients and any of their customers and/or merchants… Cuscal has, and will continue to, terminate any clients or their customers and/or merchants that do not meet our strict requirements."
Binance has yet to state when it expects to resume offering PayID and bank deposits.
The decision to suspend PayID and bank deposits follows a series of setbacks for Binance Australia. In March, the Australian Securities and Investments Commission (ASIC) cancelled Binance Australia's derivatives license after a request from the company itself due to the Commission starting a "targeted review" of Binance, according to Reuters.
Binance CEO Changpeng "CZ" Zhao took to Twitter to further explain the cancellation:
There are some misinformation (and confusion) about #Binance Australia.@Binance_AUS requested to cancel the derivatives license yesterday. The platform had exactly 104 users as of yesterday.@Binance_AUS will CONTINUE to operate the spot exchange in AU. 🙏 pic.twitter.com/nEExtG4U90

— CZ 🔶 Binance (@cz_binance) April 6, 2023
Binance Woes
This latest setback for Binance comes at a time when the exchange is facing increased scrutiny from regulators around the world.
In the United States, the New York State Department of Financial Services ordered Paxos, the company that mints BUSD and other stablecoins, to stop minting Binance USD (BUSD) starting on Feb. 21, 2023. While the reason for this decision is still at large, the Wall Street Journal believes that it could be because the SEC is looking to sue Paxos for creating unregistered securities.
CZ said on Twitter that while Binance does not support the decision, they will stop using BUSD for trades:
7/ Binance will continue to support BUSD for the foreseeable future. We do foresee users migrating to other stablecoins over time. And we will make product adjustments accordingly. eg, move away from using BUSD as the main pair for trading, etc.

— CZ 🔶 Binance (@cz_binance) February 13, 2023
Meanwhile, Binance departed from Canada amid Canadian regulators tightening their crypto regulations. CZ tweeted, "we had high hopes for the rest of the Canadian blockchain industry. Unfortunately, new guidance related to stablecoins and investor limits provided to crypto exchanges makes the Canada market no longer tenable for Binance at this time."