Binance, BitMEX, Tron, Block.one Named in Class Action Lawsuit for Selling Unregistered Securities
ICO issuers may soon face judgement in a high-profile class action lawsuit.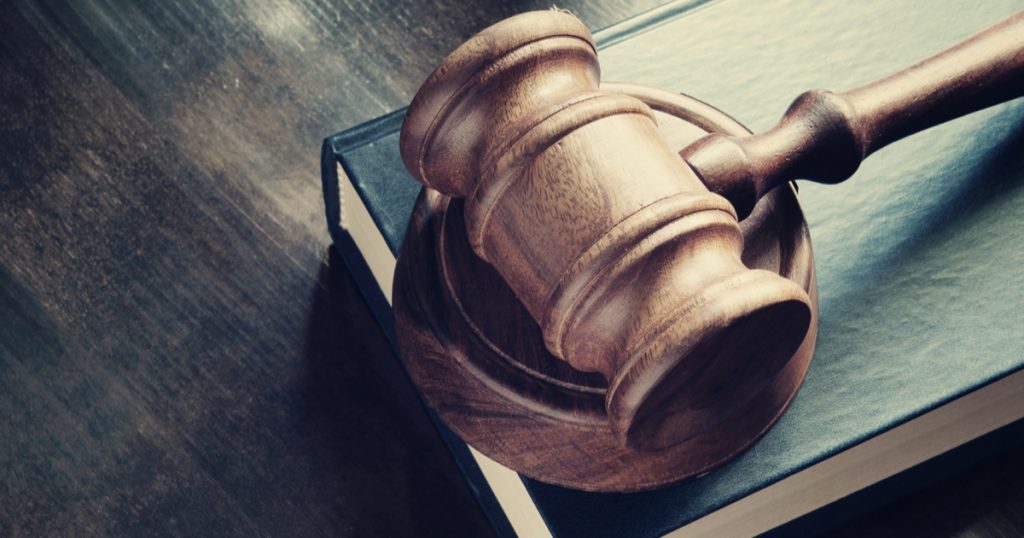 Key Takeaways
Roche Freedman LLP has filed 11 class action lawsuits against 42 defendants for violating securities laws.
Companies mentioned in the lawsuit include Binance, Block.one, Kyber Network, Kucoin, and Civic.
The lawsuit will challenge the legality of ICOs in the United States as well as the jurisdiction of American courts over securities issues
Several juggernauts of the crypto-industry were named in a class action lawsuit for the alleged sale of unregistered securities. Those mentioned include Binance, BitMEX, Tron, Block.one, Kyber Network, and KuCoin, among dozens of others.
Crypto's Biggest Companies Face Class-Action Lawsuits
According to OffShoreAlert, 11 class action lawsuits were filed against 42 defendants in the Southern District of New York Court on April 3 for the sale of unregistered securities. The lawsuits have separately named industry giants such as Binance, BitMEX operator HDR Global Trading, Tron, Civic, Block.one, Kyber Network, Status, Bibox, Quantstamp, and KuCoin.
Apart from companies, the lawsuit also named several of their executives. Changpeng Zhao of Binance, Brendan Blumer and Larimer of Block.one (EOS), Vinny Lingham of Civic, and Arthur Hayes of BitMEX, to name a few.
All of the lawsuits were brought by Roche Freedman LLP, a law firm based in New York and Miami. The law firm is famous in the crypto industry for representing the estate of Dave Kleiman in its lawsuit against Craig Wright.
Judgement Day for ICO Issuers?
Since 2017, ICO investors have collectively lost hundreds of millions of dollars after their investments lost 80% or more of their value. Under law, U.S. investors are entitled to a certain degree of transparency through financial disclosures mandated by the Securities Exchange Commission.
During the mania, the crypto entrepreneurs who raised these millions often overlooked the legal implications. Cryptocurrency was an entirely new asset. Many played it fast and loose, and made off with huge sums of money with little accountability. A large number of these companies failed.
But, the handful that succeeded were wildly successful, and these are likely the ones worth suing. For these companies, their success might be catching up with them.
Legality of ICOs in Question
The lawsuits were filed on behalf of several individuals, including Chase Williams, Alexander Clifford, Eric Lee, and William Zhang, but also include "all others similarly situated." That is, other people who invested in these projects.
The plaintiffs have alleged that all of the 11 companies included in the lawsuit violated federal securities laws. These companies unlawfully created and issued securities, circumventing regulations through the use of tokens. Exchanges were also implicated for their role in selling these assets to investors in the United States.
What's surprising is that it's not just companies. The executives and directors of these industry juggernauts were also named. However, it's expected that most of the companies included in the lawsuit will outright dismiss the assertions.
But, dismissing all the claims might be difficult. This case is not without precedent.
A judge in the Southern District of New York recently ruled that the tokens issued by Telegram were securities and should have been registered with the U.S. Securities and Exchange Commission. The Commission itself has said many times in the past that most ICOs are assumed to be securities, until proven otherwise. The burden of proof rests on the issuers.
Nevertheless, this lawsuit will put U.S. courts to the test. The 42 defendants named in the case reside in 16 different countries, many of which are lightly regulated. To further complicate matters, some of these companies do not even have bank accounts or established offices, making enforcement a herculean task.
Decentralization is a tenet in the world of Bitcoin. As such, the courts in New York may find it difficult to pin these companies down if they are found culpable.