Binance CEO CZ Shares "Lessons" From Terra Collapse
Binance CEO Changpeng Zhao has shared his reflections on last week's Terra implosion.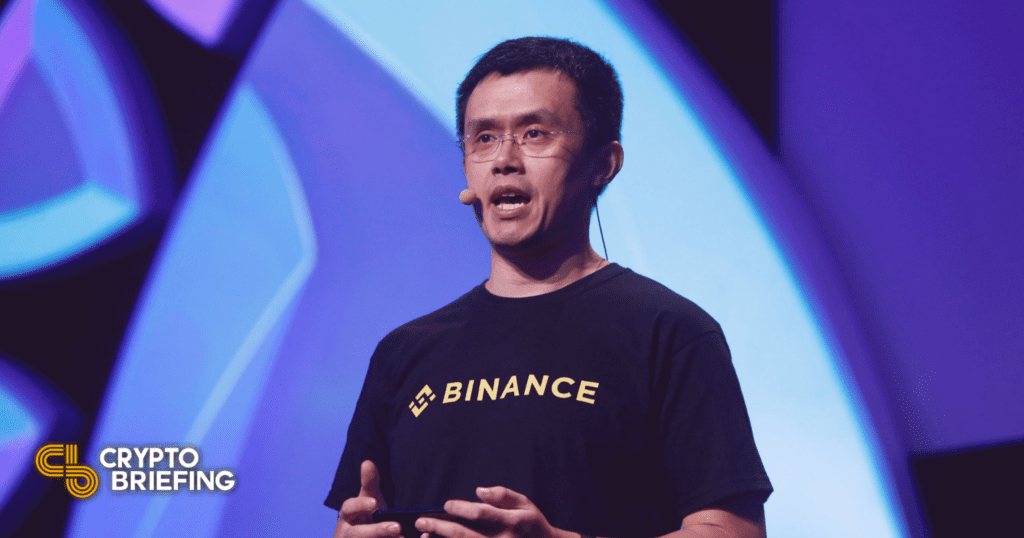 Key Takeaways
Binance CEO Changpeng Zhao has shared a new note with some of his reflections from last week's Terra collapse.
Zhao warned against projects offering high yields and advocated for fundamentals.
He also took aim at Terraform Labs for Terra's flawed design and questionable response to the crisis.
Zhao didn't hold back in criticizing the team behind Terra as he pondered on last week's events.
CZ Talks Terra Again
Changpeng Zhao has shared more thoughts on Terra's implosion.
The Binance CEO, who's fiercely criticized Terraform Labs over the past few days, published a new note Friday reflecting on the events that played out last week as Terra's UST stablecoin lost its peg to the dollar, resulting in a $40 billion wipeout that affected the entire crypto industry.
In it, Zhao discussed the "lessons to be learned" from the disaster, offering some of his personal takeaways and recommendations for cryptocurrency investors. He discussed Terra's dual token mechanism, which was designed to allow LUNA to be minted whenever UST was trading below peg. "When you peg to one asset using a different asset as collateral, there will always be a chance for under collateralization or depegging," he wrote. He then took direct aim at Terraform Labs over Terra's tokenomics model. "Printing money does not create value; it just dilutes existing holders," he wrote. "Exponentially minting LUNA made the problem a lot worse. Whoever designed this should have their head checked."
Zhao also described "over-aggressive incentives" in reference to Anchor Protocol, the lending platform that promised UST depositors 20% APY. Terraform Labs made up the revenue shortfall to pay Anchor's users, a model Zhao said was unsustainable. "Eventually, you need to generate "income" to sustain it… Otherwise, you will run out of money and crash," he wrote.
Zhao issued a warning against high yields, saying they "don't necessarily mean healthy projects." He went on to describe Terra's design as "a self-perpetuating, shallow concept," and added that investors should always "look at fundamentals."
Terraform Labs Slammed
Zhao criticized Terraform Labs once again for its response to the crisis, arguing that its decision to use LFG's Bitcoin reserves to stabilize UST after it had lost its peg was "stupid." He added that teams should "always be operationally extremely responsive."
He also questioned Terraform Labs' communication strategy after it posted only a handful of updates during the meltdown. "Always communicate frequently with your users, especially in times of crisis."
Although Zhao was critical in his takeaways, he also shared many positive thoughts. He clarified that Binance would support the Terra community and noted that crypto had shown relative resilience despite a drop in prices and brief USDT depeg event. "The combined size of UST and LUNA was bigger than Lehman Brothers when it failed," he pointed out, noting that Bitcoin shed only 20% of its market cap in the fallout.
He also acknowledged the need for stablecoin regulation, before rounding out with a look to the future of the space. "While instances like the one with LUNA and UST are regrettable, we are committed to playing a crucial part in building a sustainable, enriching blockchain ecosystem for all," he wrote.
Disclosure: At the time of writing, the author of this piece owned ETH and several other cryptocurrencies.