Binance Coin Engagement Skyrockets as Exchange Introduces New Product
70% of all social interactions across have been bullish about Binance Coin after the introduction of Binance Card. Technical indexes show that BNB's price sits at a pivotal point.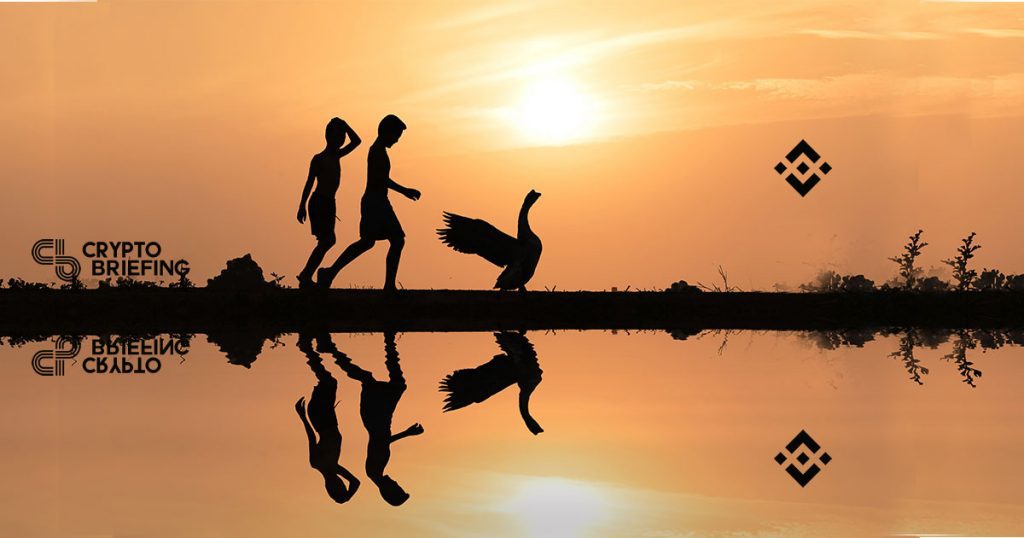 Key Takeaways
Binance announced the introduction of a new product that enables users to pay for goods and services using their cryptocurrencies.
Binance Coin's social engagement metrics exploded after the announcement.
Meanwhile, BNB's price is on a make-or-break point.
Binance Coin community engagement metrics are going through the roof after the world's largest exchange by trading volume announced the introduction of a new product leaving investors wondering whether BNB's price will follow.
Binance Coin's Social Engagement Explodes
In a recent blog post, Binance revealed the launch of Binance Card. The new payment card works like a traditional debit card allowing users to pay for goods and services using their BTC and BNB. Since it is issued by Visa, it provides access to more than 46 million merchants offline and online worldwide, reads the announcement.
The crypto community appears to have welcomed the announcement as BNB's social engagement experienced a series of spikes since the news broke, according to crypto insights provider LunarCRUSH. The firm reported that Binance Coin saw the first significant spike yesterday with nearly 620,000 engagements. However, a few hours later it had an even greater engagement.
"BNB social engagement just spiked even higher to 1,162,828 engagements in the most recent hour in an increasingly active day," said the crypto community analytics company.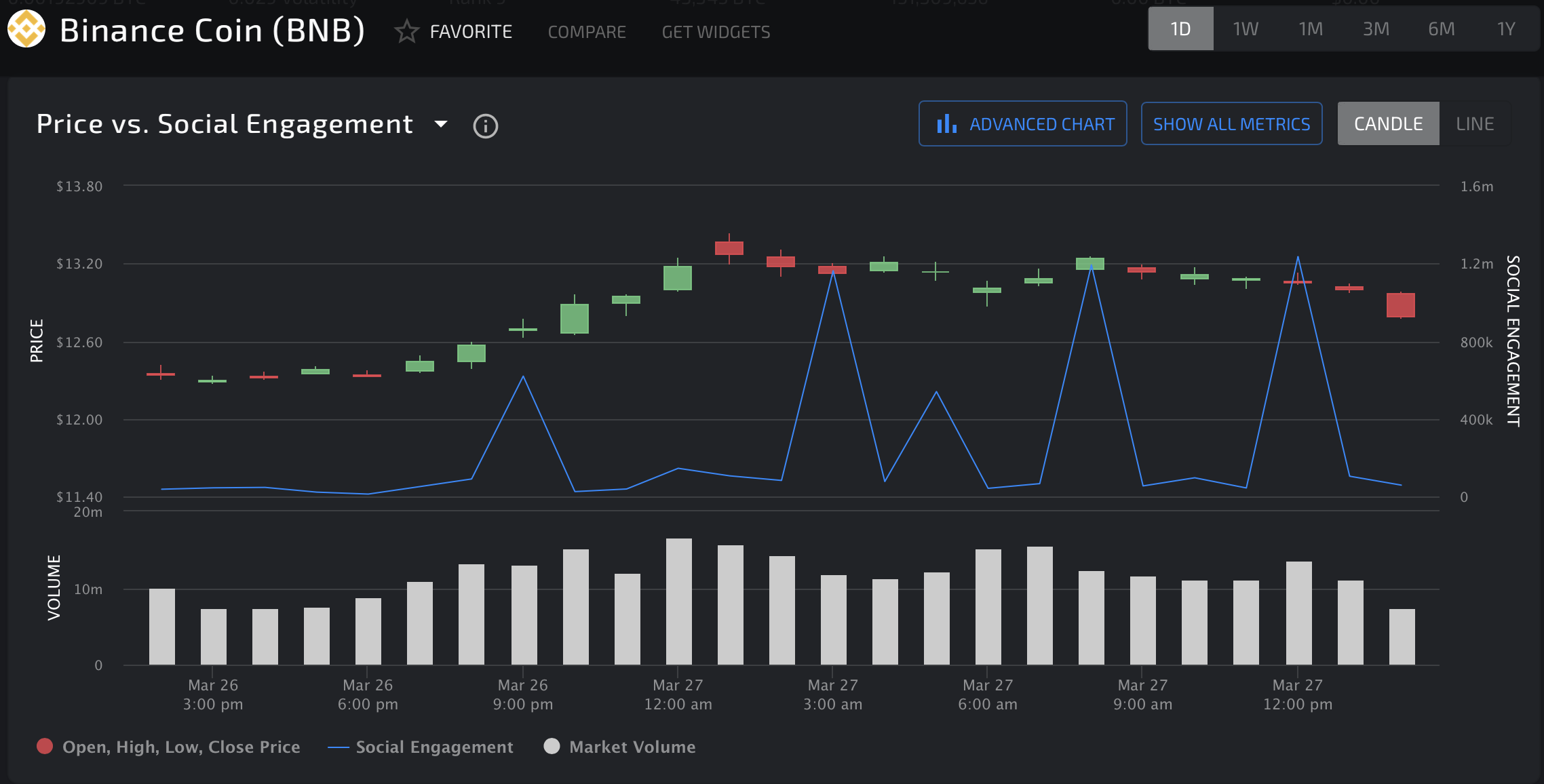 LunarCRUSH takes into account the depth of community interaction across all social posts including favorites, likes, comments, replies, and other metrics. By analyzing these data sets, the California-based firm maintains it can determine how engaged a community is around a particular digital asset.
In the past 24 hours, Binance Coin managed to move up to the third spot on LunarCRUSH's "ALTrank" as roughly 70% of all the social interactions across multiple platforms have been bullish.
Although the community seems overwhelmingly positive about this cryptocurrency, a technical pattern is developing on its 1-hour chart presenting an ambiguous outlook.
On the Verge of a Major Price Movement
An ascending triangle appears to be forming on BNB's hourly chart. This technical pattern is developing as a result of the price action seen in the past two weeks. A horizontal line was created along with the swing highs while a rising trendline developed along with the swing lows.
Breaking above the $13.2 resistance level could trigger a breakout. An increase in the buying pressure behind this Binance Coin could send its price up over 42%. If validated, BNB may soon be worth $19.
Although ascending triangles have the potential to develop as continuation patterns, they can also form as reversal patterns to an uptrend.
For this to happen, Binance Coin would need to break below the support trendline and make a lower low below $12. The bearish impulse would likely be followed by an increase in supply subsequently increasing the chances for a 42% downswing.
Upon the breakout point, BNB could drop to $7.5.
The ambiguity that ascending triangles present makes it essential for traders to wait for confirmation before entering a long or short position. Time will tell whether the spike in social engagement metrics will be followed by an increase in demand.
For more key market trends, subscribe to our YouTube channel and get weekly updates from our lead bitcoin analyst Nathan Batchelor.