Binance Coin Surges Following Binance Futures Listing
Changpeng Zhao hopes to on-board more "professional traders."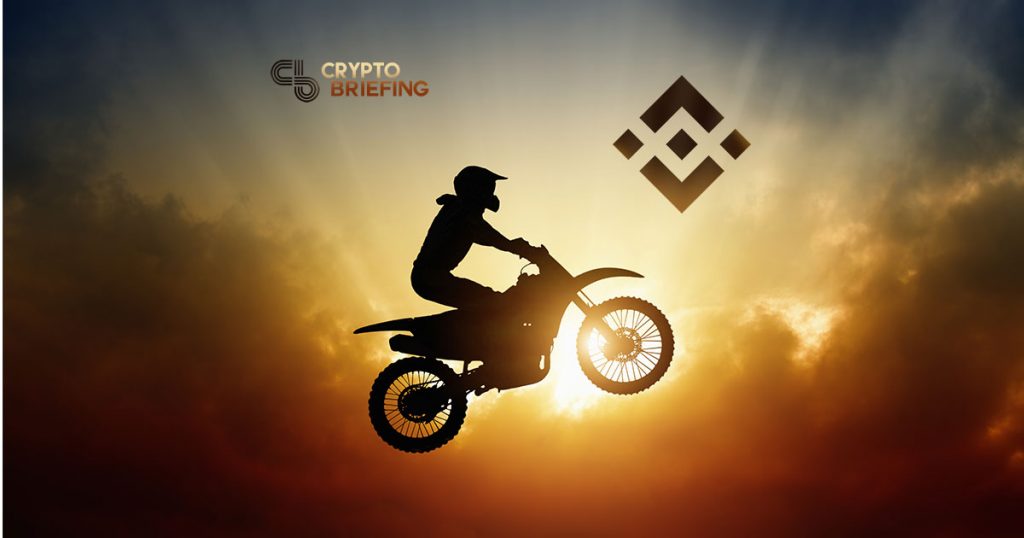 Binance has officially introduced a new Binance Coin derivative product. The listing appears to have triggered a spike in demand for BNB allowing it to surge over 10%.
BNB Derivatives on Binance Futures
On Feb. 10, Malta-based cryptocurrency exchange Binance revealed that it listed a Binance Coin perpetual contract on its crypto derivatives trading platform, Binance Futures.
The newest financial instrument is leveraged and paired against Tether (USDT) representing the 17th cryptocurrency to be added to the futures trading platform. Aaron Gong, the Director of Binance Futures, said:
"We've introduced 16 altcoins to our platform as of today and have seen excellent growth in our altcoin trading volume, with some pairs quickly taking the number one spot in the futures market. The BNB contract has been a highly-demanded product and will continue to grow the industry impact of Binance Futures trading platform."
The BNB/USDT perpetual swap is now available for trading and allows users to select any leverage from 1x up to 50x. According to Changpeng Zhao, Binance's CEO, the high leverage on this contract aims to meet professional traders' demand.
"We have seen an increase in institutional participation in trading, and these professional traders seek out the most efficient ways to trade very quickly, both in terms of cost and performance," said Zhao.
Following the listing of the BNB futures contract, this cryptocurrency reached a new yearly high of $25.80. Now, multiple technical indicators estimate that Binance Coin could be bound for further advance.
Higher Highs on the Horizon
Based on its 3-day chart, Binance Coin could continue to surge for another five days, according to the TD sequential indicator. This technical index is currently on a green seven candlestick forecasting two more green candlesticks before a sell signal is presented in the form of a green nine candle.
On its way up, BNB could find significant resistance around $29. This price level is where the setup trendline is currently sitting. Breaking above this barrier could trigger an increase in demand sending Binance Coin to retest the all-time high of $39.60 made in late June 2019.
Nonetheless, the Fibonacci retracement indicator oversees a major supply barrier between $26.60, $27.50, and $28.80. If BNB is able to break through this level of resistance, then it would likely try to retest its previous peak.
It is worth noting that Binance Coin is up nearly 100 percent since the beginning of the year. Such an exponential price increase suggests that a retracement could be near.
Failing to turn the 200% Fibonacci retracement level into support, could ignite a correction to the 100% Fibonacci retracement level at $18.50. Time will tell whether demand for Binance Coin continues pushing its price further.