Binance Delists Leveraged Tokens, Cites User Confusion
Binance will delist leveraged tokens from its platform. The announcement caused hysteria among holders, and earned a heated response from the head of FTX Exchange, Sam Bankman-Fried.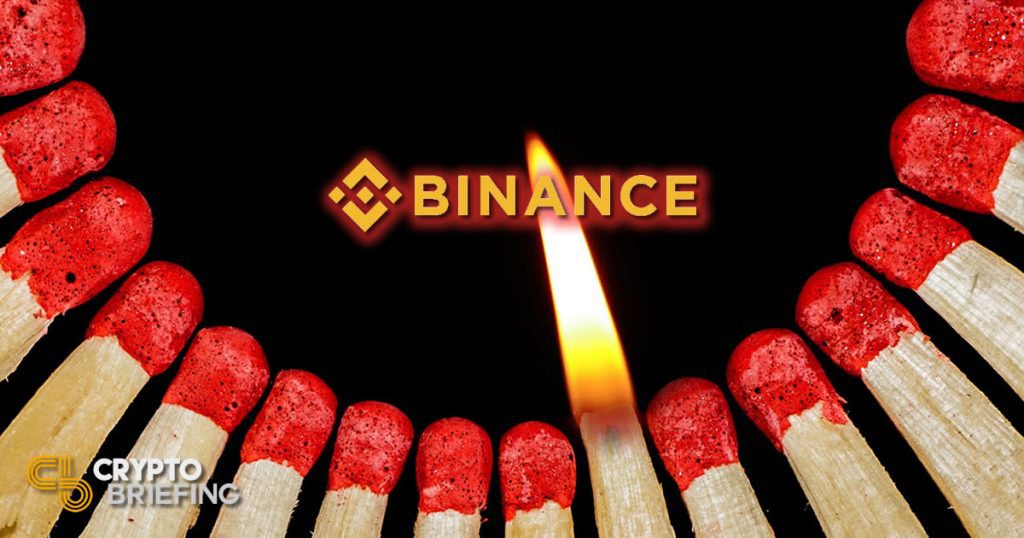 Key Takeaways
Binance will delist FTX Exchange's leveraged tokens by Mar. 31, 2020.
Binance's CEO cited user confusion when trading such products.
The CEO of FTX, Sam Bankman-Fried, faulted Binance with failing to educate users on the nature of leveraged tokens.
Crypto exchange Binance has announced that they will be delisting FTX Exchange's leveraged tokens. The announcement said that the exchange would delist the tokens due to users' "lack of understanding of how leveraged tokens work."
Binance Delists FTX Exchange Product
Binance announced that they would no longer platform FTX Exchange's leveraged tokens. Users have until Mar. 31 to move funds off of Binance.
For tokens that are not moved before this time, Binance reported that it would credit users' accounts "with the equivalent value held in each leveraged token at the time of delisting in BUSD."
The assets to be delisted include BULL, BEAR, ETHBULL, ETHBEAR, EOSBULL, EOSBEAR, BNBBULL, BNBBEAR, XRPBULL, and XRPBEAR reads the announcement.
The BULL and BEAR tokens represent 3x long and short levered positions on Bitcoin, respectively. For every percentage point that BTC goes up, BULL will increase by 3%. The same is true for drops.
Since the announcement, users have been mass selling their leveraged tokens on Binance.
Others have already complained, citing multi-thousand dollar losses due to the delisting. The CEO of Binance, Changpeng Zhao, has responded to each critique with what appears to be the same message, copied and pasted.
https://twitter.com/cz_binance/status/1243906640060932096?s=20
The CEO cites the lack of user understanding when it comes to such volatile products.
During the latest market crash, many holders of leveraged tokens suffered severe losses. A portion of these losses should also be equated to order book lags on Binance.
In response to the delisting, Sam Bankman-Fried, CEO of FTX Exchange, said that Binance was at fault for failing to educate users.
1) Binance de-listing LTs; didn't want to manage user education/support
2) FTX listing LT USDT pairs to compensate
3) You can either send LTs to FTX wallet or they'll turn into BUSD on Binance

More LT info: https://t.co/6HiWhiccP7

— SBF (@SBF_FTX) March 28, 2020
In an update shared with Crypto Briefing, an FTX announcement reads:
"Binance is going to delist Leveraged Tokens next week; you can see their announcement here. Leveraged Tokens are complicated products, and Binance doesn't want to manage the user education and customer support for them."
The announcement also says that users who want to continue using FTX's leveraged tokens should do so by opening an FTX account.
To learn about safe, reliable crypto trades, Crypto Briefing readers are invited to explore SIMETRI research. We offer a suite of easy-to-use research tools–including investment reports, trade recommendations, email alerts, and a live trading dashboard–to help you make profitable crypto investments.