Binance Denies Reports of Shanghai Office Raid, The Block Doubles Down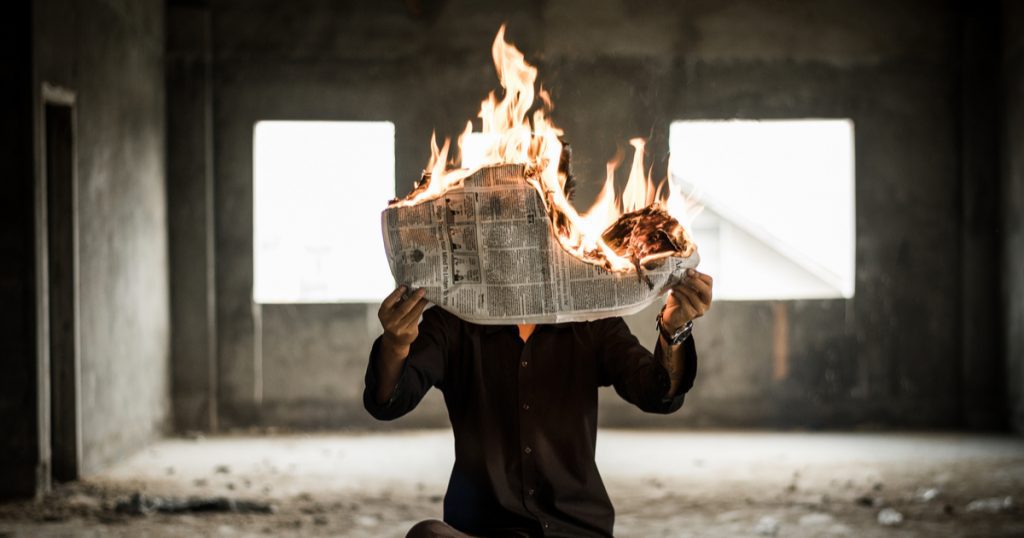 Fake news, gaslighting, and talk of litigation. The Block reports that Binance's Shanghai office was shut down following a police raid. Binance denies even having an office in the city.
The Block, a crypto media startup founded in 2018, reports that Binance closed its Shanghai office in response to an alleged police raid. According to unnamed sources, The Block claims that as many as 100 employees, including company executives, worked at the location.
A Plausible Story
Given the current regulatory landscape in China and Shanghai the story seems plausible.
Chairman Xi Jinping recently took to publicly supporting blockchain technology and the country even established a technical committee for the technology. Moreover, one of China's regulatory bureaus also removed cryptocurrency mining from the list of activities it was previously planning to ban.
Nonetheless, the Chinese government is still wary of cryptocurrency due to its use in perpetrating scams. Plus Token, possibly one of the largest Ponzi schemes in history, was perpetrated under the guise of crypto. The scheme took in a large part of its $3 billion in illicit funds from Chinese victims.
On Nov. 14, China's central bank, headquartered in Shanghai, in conjunction with the city's financial regulator, issued a notice that "local government agencies should work with any companies under their supervision that are tied to cryptocurrency to exit such business immediately," according to Bloomberg.
The notice cites an order from China's top internet finance regulator. These regulators are concerned about another speculative bubble around cryptocurrency after recent promotion of blockchain technology. Another announcement published on the website of Beijing's financial regulator warned against the risk of illegal asset exchanges. It did not, however, cite crypto specifically.
In addition to these warnings, Binance and smart contract blockchain TRON were banned from Weibo for the "violation of Weibo community rules and regulations."
Binance Responds
Zhao responded directly to these allegations, stating "no police, no raid, no office."
Crypto Briefing spoke with a representative from Binance, who cited two articles with the exchange's position on the matter. Corresponding with Bloomberg, the spokesperson said "any reports of a police raid are false."
Instead, the exchange claims it "adopts decentralized work all over the world and there is no fixed office in China or Shanghai." Zhao later added that "Binance hasn't had an office in Shanghai for more than two years."
These statements contradict October reporting from CoinDesk, which said that Binance was planning to open an office in Beijing and that it would "join Binance's current mainland China office in Shanghai." The publication cites two unnamed sources. At the time, a spokesperson again denied that the exchange had offices in China.
Executives Battle on Twitter
Mike Dudas, the founder of The Block, took to Twitter to call Zhao and other publications into question. Dudas suggested that he was getting "gaslit" and remained unwavering in his conviction that the report was accurate. Crypto Briefing reached out to Mike Dudas, but he did not respond to requests for comment.
However, Larry Cermak, director of research at The Block, doesn't seem as certain.
"Whether police were involved is now in question and our journalists are speaking to sources who are giving contradicting statements. It's possible it was a precautionary move that was triggered by the increased regulatory pressure. The journo team is working hard to update."
Meanwhile, Changpeng Zhao calls The Block's anonymous sources into question. He was outraged that the publication would report a police raid without certainty of the accusation. He also claimed other competing exchanges in China are "paying news outlets" to spread misinformation. Ultimately, the dispute came to a head with the mention of litigation. Zhao said he is "not ruling that option out if this continues."
Binance's Shanghai Office
Binance originally started its operation in China. There is evidence suggesting its main headquarters were previously in Shanghai. In conversations with a representative from Binance, they confirmed that the exchange officially relocated from China to Japan, and finally settled in Malta. That said, like many cryptocurrency companies in Asia, Binance also has a strong presence in Singapore.
In terms of the existence of a Shanghai office, filings on Tianyancha, a business data repository service similar to Crunchbase, show that the exchange had a Shanghai entity as late as July of 2018. Of the company's 1,700 employees listed on LinkedIn, three currently list Shanghai as their location. Other evidence of the company's presence in the city is not as clear.
Fake News?
Dovey Wan, a venture capitalist embedded in the Chinese crypto scene, is "not sure why folks still buy this blatant fake news." In contrast, Nic Carter, co-founder of blockchain data analytics platform Coin Metrics, is astonished that "the largest exchange in crypto is openly gaslighting the entire industry…"
By using anonymous sources, The Block is leaning on its reputation to back the validity of its claims. Given that The Block is a recently founded media startup, like many other publications including Crypto Briefing, it may not have the reputation to conclusively hold the allegations it leveled against Binance as fact.
Until primary evidence emerges from local police or better on-the-ground reporting, it will be difficult for the public to verify The Block's claims. Nevertheless, Mike Dudas is resolute that the publication's claims are "accurate reporting based on deep sourcing."