Binance Drops Forbes Lawsuit Over "Tai Chi" Article
Binance recently revealed its plans to sue Forbes and two journalists over a story it ran back in October. Now, the cryptocurrency exchange has dropped the case.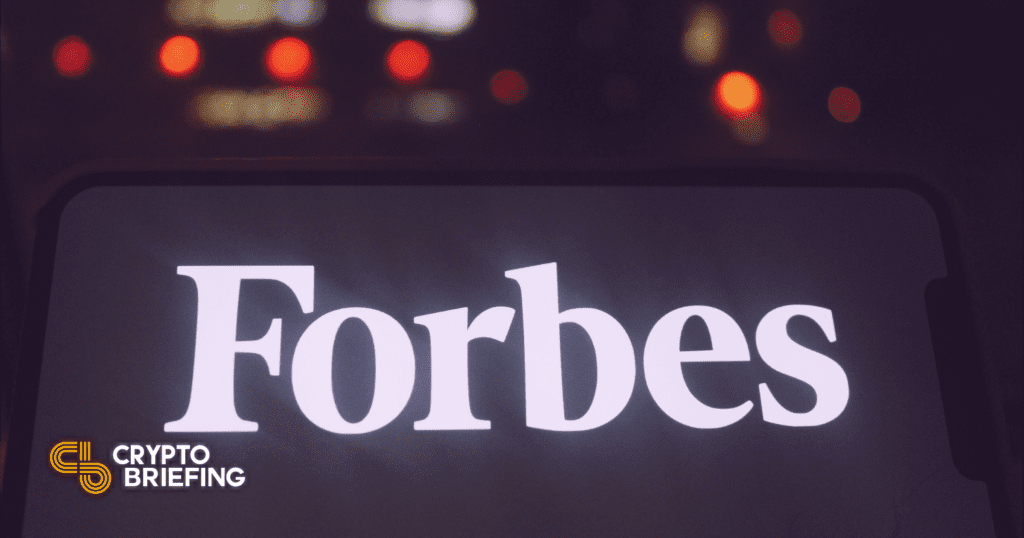 Key Takeaways
Binance has dropped its lawsuit against Forbes.
In November, the crypto giant accused Forbes and journalists Michael del Castillo and Jason Brett of defamation.
Forbes had run a story suggesting that the exchange had set up a company in the U.S. to "evade Bitcoin regulators."
Binance retreats: the exchange has dropped its defamation lawsuit against Forbes.
Binance Backs Down
The company filed a document giving voluntary dismissal of the case without prejudice. It was approved by a judge the same day.
In November, it emerged that Binance had filed a defamation lawsuit in the state of New Jersey against Forbes and its writers Michael del Castillo and Jason Brett. The pair had collaboratively reported on an article titled "Leaked 'Tai Chi' Document Reveals Binance's Elaborate Scheme To Evade Bitcoin Regulators," published in Forbes on Oct. 29.
The piece said that Binance had "funneled" money from a company in the U.S. to its parent company to evade Bitcoin regulators. That company was referred to as the "Tai Chi entity," the name taken from a 2018 document that allegedly outlined details of the activity. The plan was "a strategic plan to execute a bait and switch," Forbes wrote.
Binance founder Changpeng Zhao refuted the claims at the time, arguing that "the whole article hinges on a 3rd party document." The exchange reported that the author of the document, Harry Zhou, had never worked for the company.
Binance is the world's largest cryptocurrency exchange. Its trading volume was over $27.6 billion in the last 24 hours, according to CoinGecko.