Binance Fiat Crypto Exchange Singapore Gets Institutional Backing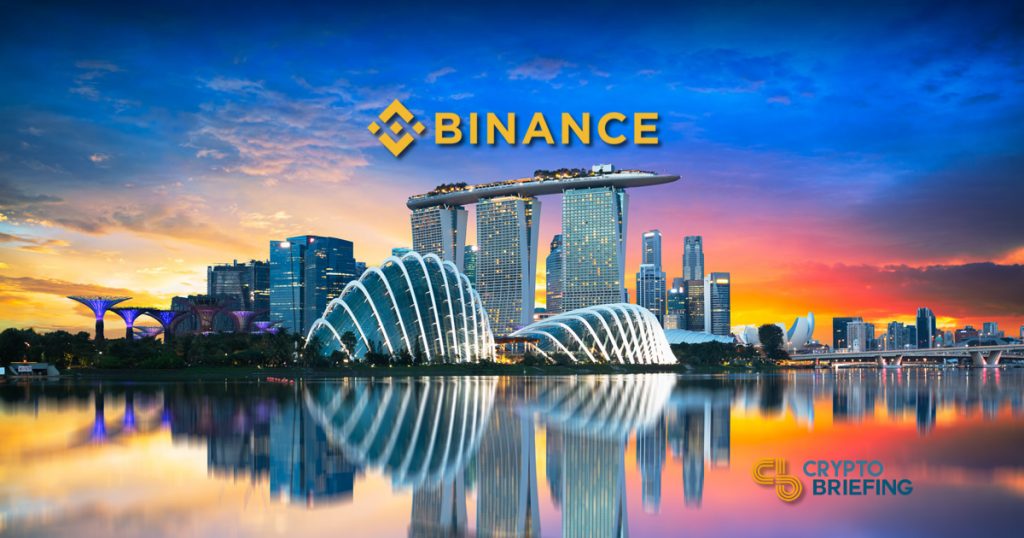 A large-scale investment firm will bankroll Changpeng Zhao (CZ) and his ascendant company to create the Binance fiat crypto exchange in Singapore. Binance said they had received strategic investment from Vertex Ventures in an announcement early on Tuesday morning.
The funding will go towards the creation of Binance Singapore, a new subsidiary, which will help the Hong Kong-based exchange expand further into the South East Asian region. The exact amount of the investment has not been disclosed.
If all goes well, CZ reckons that the Binance fiat crypto exchange will be fully operational by the end of the year.
Vertex Ventures is a firm specializing in health and IT investments. It had $1.5bn of assets under management at the end of 2017. It provides new ventures with the funds, resources, and expertise required to help them expand. The firm is a close partner of Temasek Holdings, a Singapore-based holding company with a total portfolio valued at above $300bn.
"Vertex has an experienced team of investment experts in the region and a strong track record of supporting innovative startups that address real world, practical issues," said Wei Zhou, the Chief Financial Officer at Binance. "We look forward to building up the blockchain ecosystem and working with all stakeholders in Singapore to support continued innovation in the local fintech space."
In order to operate legally in the city-state, the Binance fiat crypto exchange will need to implement rigorous anti-money laundering (AML) and know your customer (KYC) checks. There is currently no word on how this may affect existing Singapore-based customers.
---
A Binance fiat crypto exchange.
Most exchanges in the space are 'pure' crypto-to-crypto trading platforms. Users can buy and sell all manner of virtual currencies, but can't buy any with fiat currencies, like the US dollar, Euro, or Japanese Yen. Not only does this put obstacles in the way of capital entering the space, but it also means that the few exchanges that do operate fiat-to-crypto services, like Coinbase, are in pole position. Traders often have little choice but to pay the high transaction fees just to get money into crypto and back out again.
Singapore was chosen because it has become a major hub for the burgeoning sector over the past few years. Its small size has also made it possible for the authorities to pass through measures to create an ideal regulatory environment for crypto projects. VeChain (VET) and the Litecoin (LTC) Foundation have their head offices in the city-state.
CZ said the Binance fiat crypto exchange had entered beta testing in mid-September. Details are still scant on when exactly the exchange will launch and what the fiat trading pairs will be.
Disclaimer: The author is not invested in any cryptocurrency or token mentioned in this article, but holds investments in other digital assets.