Binance Info Mobile Launch Threatens CoinMarketCap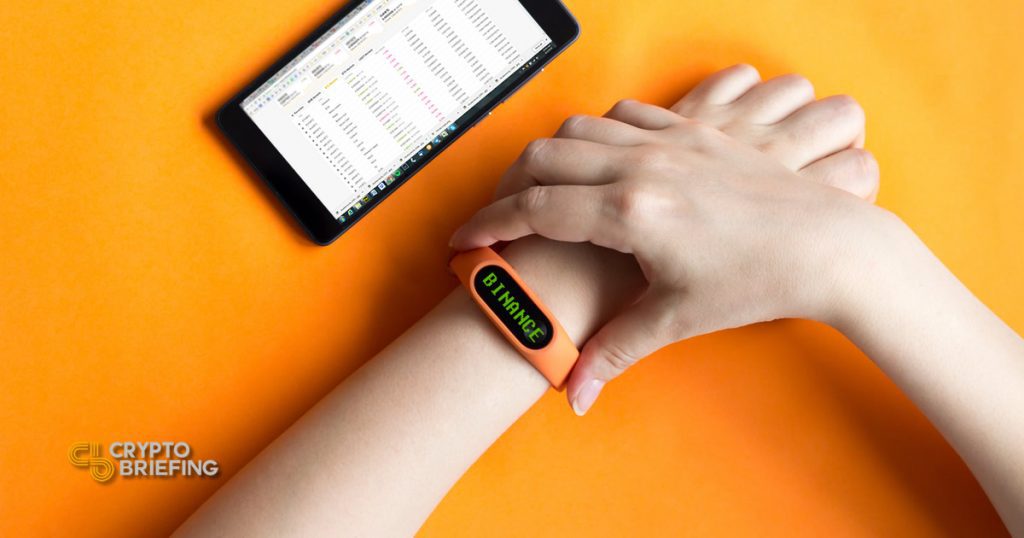 Binance Info has stepped up efforts to become an alternative price-tracking service, by releasing the beta-phase for its mobile app.
The Hong Kong-based exchange opened applications to join the beta-phase for the Binance Info mobile app, via its Telegram channel. Announced on Wednesday afternoon, the invitation and link have since been removed at the time of writing but can be found here.
Binance Info is a price-tracking service that provides basic information on over 1200 blockchain projects. Like CoinMarketCap, this includes a coin's individual price, market cap, changes over 24 hours as well as circulating and total supply. CoinMarketCap released its own mobile application back in early May.
First unveiled back in February, Binance Info also offers users different graph options as well as price data from the market as a whole or just from Binance's own servers. Each coin's profile also includes a news aggregator featuring recently published relevant news articles.
---
Binance Info is the main competitor for CoinMarketCap
Cryptocurrency is a speculative asset for many users. Until the asset class reaches reach critical mass, the only metric for users to gauge a project's viability is price.
Sites offering a comprehensive overview on real-time price fluctuations are relied on. Founded back in 2013, CoinMarketCap is one of the most frequently visited websites on the internet; ranked globally as the 512th most popular website, according to web traffic data from June.
Binance is the largest cryptocurrency exchange in the world; founded in July of last year, it now has a daily trading volume of over a billion dollars. The company reported $200m profits in Q1 2018 from revenues taking from transaction costs and listing fees on its servers.
The CEO, Changpeng Zhao, started to expand Binance into European and Amercian markets earlier this year by opening up offices in Malta, Jersey and Bermuda. Binance also has an incubator program and announced at the beginning of June that it was also establishing a $1bn venture capital fund.
CoinMarketCap is an institution for the cryptocurrency community. It's the key reference point for price tracking and used by most news sources including prominent big-hitters like Bloomberg.
However, it is notoriously mysterious. The company's CEO, Brandon Chez, has never appeared on an interview and only sends statements on request. A thorn in the side for a sector claiming to bring greater transparency to the world.
A beta launch for the Binance Info mobile app may not sound that groundbreaking (or that interesting), but it is. It highlights that the exchange is rapidly developing the same features that will put it on par with its main competitor and market leader, CoinMarketCap.
Considering Binance's reputation for dominating markets quickly and decisively, CoinMarketCap should be worried. When change comes, it comes quickly to Binance competitors.
Disclaimer: The author is not invested in any cryptocurrency mentioned in this article, but holds investments in other assets.