Binance Gets Ready To Enter The DEX Fray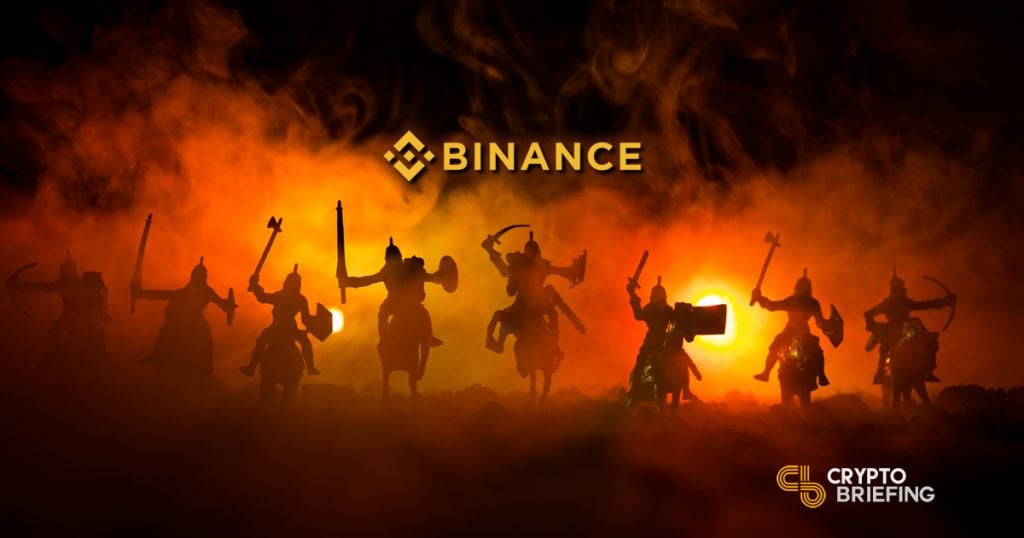 The cryptocurrency bear market is in full swing, but don't tell Binance Coin (BNB), the native coin of the leading crypto exchange. BNB rallied as much as 15% in the last 24 hours to $6.18, bringing the market cap to $1.1 billion on CryptoCompare before pulling back. The stars aligned for BNB over the last week amid a series of positive developments, not the least of which involves the upcoming launch of Binance's decentralized exchange (DEX).
Binance CEO Changpeng "CZ" Zhao has been a voice of calm in the market throughout this year's turmoil, which the community has come to appreciate. And his commitment to his company is palpable, as evidenced by his recent decision to have the Binance logo tattooed onto his forearm. He joked that this is the type of dedication that he's looking for from founders who want to list their tokens on the exchange. And while the DEX will support newly launched tokens, the listing standards are generally more relaxed.
---
Binance DEX Will Support ICO Tokens
The much anticipated Binance DEX, as well as a new blockchain, will make their debut in the coming months, according to the exchange. Binance Chain is the blockchain that will fuel Binance DEX. Decentralized exchanges may be the future of the industry, but they have faced headwinds from "liquidity and efficiency" issues that Binance is looking to solve.
CZ participated in a Forbes Asia event this week, entitled Decrypting Blockchain for Business, where he tilted his hand to the company's cards, saying that Binance Chain will support the launch of new cryptocurrencies including ICOs. And the BNB cryptocurrency will swap from ERC20 to the new Binance Chain mainnet. Binance developers are coding as we speak, but here's what we know:
Three things about the @Binance_DEX

1. ONE SECOND block time, ONE confirmation finality = INSTANT TRANSACTIONS

2. You control your funds (private keys). No holding of coins at the exchange.

3. Simple UX, just like https://t.co/9rMMAmtCxH https://t.co/RNLxjn8tlj

— CZ 🔶 Binance (@cz_binance) December 5, 2018
The Binance DEX won't launch with all of the bells and whistles you'll find at a DEX that's been around for a while, like IDEX, which has support for MetaMask and Ledger. CZ said on Twitter that support for crypto hardware wallets Ledger and Trezor "are being worked on, but may not be done on day 1 of testnet launch."
Binance has teased traders with a trailer of its new decentralized exchange, which no doubt has helped to fuel the enthusiasm surrounding the initiative. The trading interface is similar to the centralized Binance.com exchange with a few additional features including a balance tab.
Chief among the changes for users, however, is the ability to custody their own assets, which are controlled with a private key rather than one central location that is vulnerable to security breaches.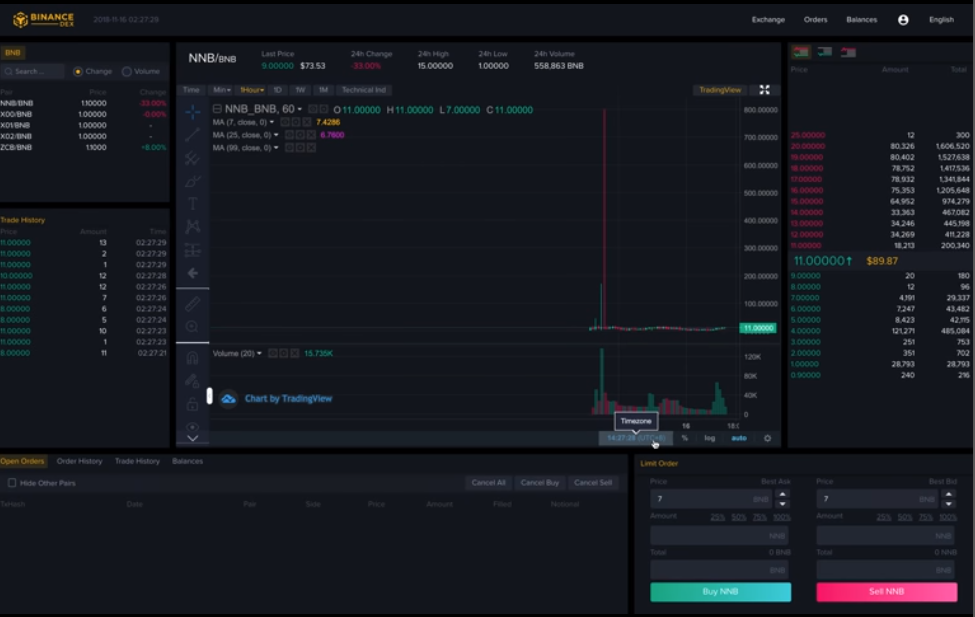 Binance DEX will go head to head with the likes of IDEX and Bancor, all of whom will be competing for volume. In recent weeks, decentralized exchange EtherDelta faced charges by the U.S. SEC and had to pay a hefty fine for not registering with regulators and supporting tokens that resembled securities.
ShapeShift has already adopted a know-your-customer model while IDEX is the latest exchange to implement KYC/AML standards. It's unclear if Binance will do the same, but chances are tattoos won't convince the SEC.
The author isn't invested in any digital currencies mentioned in this article but does hold investments in cryptocurrencies.