Binance's Lead Shrinks As Exchange Rivals Gain Ground
Binance's dominance slipped this year as rivals gained ground in spot and derivatives trading.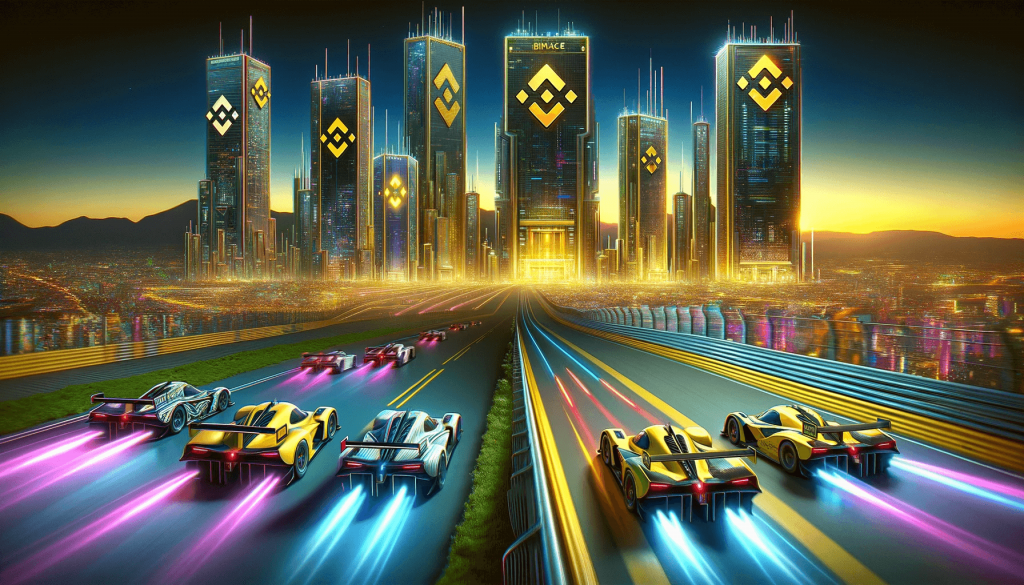 Binance remains the dominant player in the crypto exchange market, but its lead has weakened over the past year, as rival exchanges gain ground, according to a new report from data intelligence platform 0xScope.
The report found that Binance's market volume share declined from roughly 55% to around 45% between October 2022 and July 2023. Market volume refers to the combined trading volume across spot markets and derivatives markets like futures and options.
"Binance still holds the top position among centralized exchanges, but its dominant position has weakened in the past year, especially in the last three months," the report states.
While Binance has seen its overall market volume share decline, it still leads the pack when it comes to spot trading volume. However, even in spot trading Binance's dominance has weakened. The report shows that Binance's spot trading market share has fallen from 62% to 40% over the past 12 months.
As Binance's grip on spot trading loosened, Upbit has emerged as a major spot trading exchange, consistently holding over 10% of the spot market share over the past month.
According to 0xScope's report, Binance remains dominant in derivatives trading with around 50% market share. However, exchanges like OKX, Bybit, Bitget, and MEXC are rapidly expanding in this area. Together, these four exchanges now account for over 40% of derivatives volume.
"Binance's derivatives market share has been relatively stable, staying at around 50% in the past year, but it has recently decreased to about 45%," the report said.
In particular, OKX has emerged as a leading challenger to Binance, ranking second in derivatives trading. "OKX's share of derivatives trading has steadily increased in the past year, rising from 10% last year to about 15% currently," 0xScope analysts wrote.
While still the leader, Binance has seen its share of total exchange-held crypto asset values decline from 50% to 45% over the past year. Rivals like OKX and Coinbase appear to be capitalizing on this slippage, increasing their share of funds during the same period.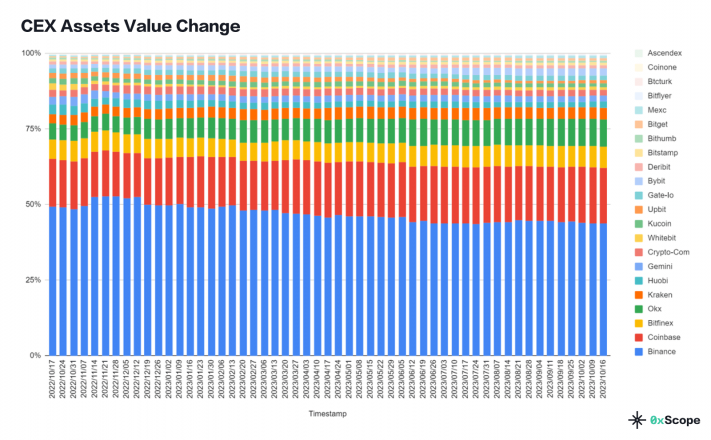 The report cites declining website traffic and a drop in Binance's share of Twitter followers as further signs of its weakening dominance. 0xScope analysts conclude that the exchange landscape has become more balanced, even as Binance retains its top position for now.