Binance's Order Book Delays a Headache for Traders
Binance trade delays block profits.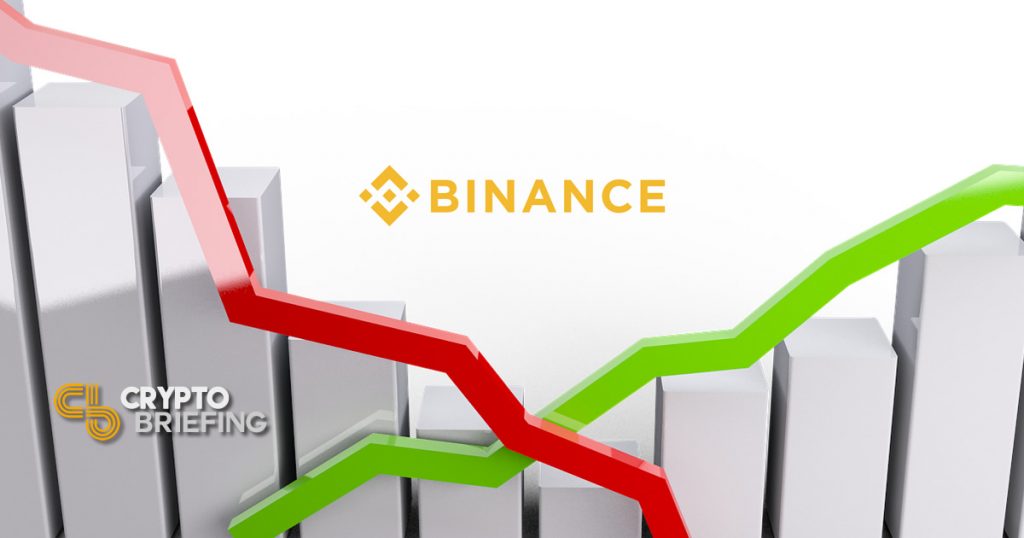 Several cryptocurrency traders have identified a glitch in Binance's order books that could be affecting a handful of trading pairs.
Binance's Order Book Delay
On Feb. 13, cryptocurrency enthusiast Golden Elohim posted a video on Twitter that shows a major anomaly in the order book of the world's largest cryptocurrency exchange by trading volume, Binance.
According to Elohim, the QSP/BTC order book is currently not removing the buy orders that had already been executed.
Although Quantstamp's (QSP) price was 139 satoshis, the platform showed this crypto hovering around 141 and 140 satoshis, said Elohim.
The orderbook QSP/BTC @binance is not removing buy orders in the orderbook!!!

Even when it's clear the price should not show 141 and 140 price because 139 was already hit, keeps showing

Something is wrong!!!#binance @cz_binance pic.twitter.com/a8Cg0OtoCe

— Golden Elohim (@GoldenElohim) February 13, 2020
A similar issue was reported by another user but on the CHZ/BTC trading pair.
@binance CHZ / BTC
orderbook glitch pic.twitter.com/pN2sV5cTOH

— cyrii_MM コープ (@cyrii_MM) February 13, 2020
Following the multiple reports, Binance's CEO Changpeng Zhao released a statement acknowledging the incident and announcing that funds remain safe.
"There is a slight delay in the order book display across some trading pairs. Team is working on it. Funds are #SAFU," said Zhao
Despite the speed at which Zhao addressed the order book's glitch, Filbfilb, another renowned technical analyst, suggested that the entire Binance interface has been facing several issues lately.
Along the same lines, Michaël van de Poppe, a full-time trader based in Amsterdam, demanded Zhao consider improving the user interface before adding more trading pairs. Van de Poppe added that there is no point in adding more cryptocurrencies to the platform when it does not function properly during high traffic.
These lagging issues have caused many people to get "rekt," according to the analyst.
As of today, Binance has added 20 cryptocurrencies to its new crypto derivatives trading platform, Binance Futures. Although the introduction of these digital assets provides more opportunities for investors who are seeking to enter the market, the poor performance of the platform is costing them money.
Time will tell whether the Binance team will be able to improve the stability of the platform to offer users a smoother trading experience.